Once upon a time, new cars were simple, fixable, easy to live with and fun – with just enough kit to be safe and comfy. That was the 1990s. Today, they make smart buys
For some of us, the 1990s were only yesterday. They were simpler, Britpoppy times with dial-up internet. The cars were brilliant, too. Not just characterful and entertaining, they were also safer than cars had ever been.
The widespread adoption of ABS and crumple zones, along with power steering, made them easier to live with – and today they remain eminently fixable, rather than being chip-based life forms. But when you wander around a car park, how many '90s survivors do you find? They seem to be disappearing fast and are now owned by only the eccentric or impoverished.
It is possible to drill down into the official registration stats and discover that an awful lot of models are rather rarer than any '90s Ferrari you care to mention. Modena officially produced just 349 F50s in 1995, but compared with a bottom-of-the-spec-sheet Citroën ZX 1.4 Avantage, well, just two of those are knocking around on the Queen's Highway. Meanwhile, a Ford Mondeo Aspen (another base model), which peaked at 11,615 on the road in 1998, is now down to just 12 registered with the DVLA.
So whatever happened to '90s cars? Well, 20 years plus is a long time in a car's life cycle. On average, cars last a little over a decade: according to the most recent SMMT figures, the median age of a scrapped car in 2015 was 13.9 years. There's always some natural wastage as cars fail MOTs and get written off, but plenty of perfectly roadworthy motors were also crushed.
That brings us to the tragic 2009 scrappage scheme, which claimed the life of at least one Honda Integra Type R, and was underwritten by £300 million in taxpayer funds, a sum matched by manufacturers, for vehicles first registered in the UK before 31 August 1999. As well as drumming up business for the car trade suffering after the 2008 world economic downturn, it was justified on the grounds of cleaning up the atmosphere with more environmentally friendly (their words) and safer cars. In all, 390,000 cars were taken out of circulation. Forever.
And finally, the recent arrival of E10 petrol has condemned cars that can't drink it to obsolescence, pricing frugal motorists out of cars mostly made before 2002. But if you're happy to pay the extra for super-unleaded fuel, which '90s models should you save for posterity?
Sports cars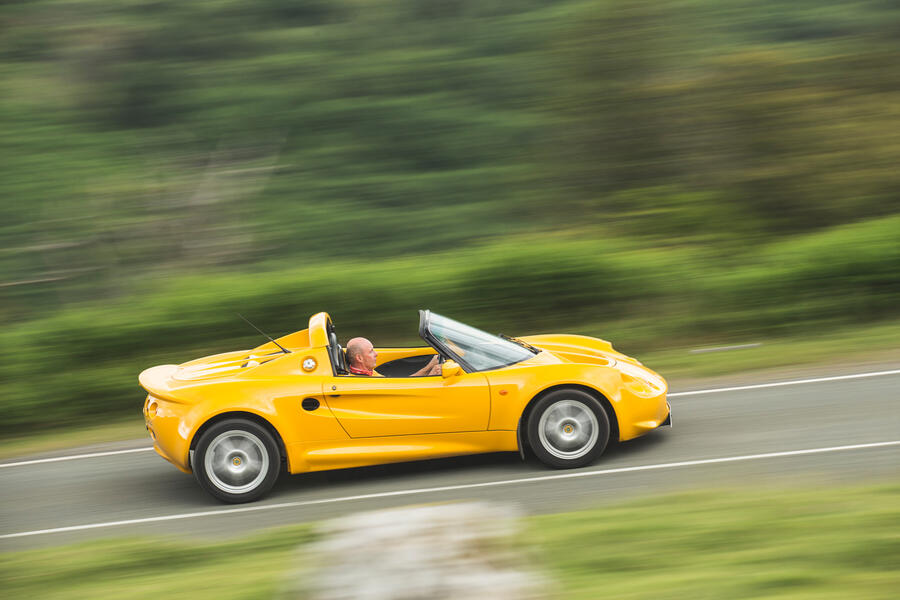 111 1.8, 1999, 55,000 miles, £15,995: Lotus's stunning return to its lightweight roots and one of the very best back-to-basics performance roadsters. Getting into the tub is not unlike climbing aboard a racing car. It's that focused. Despite the prosaic MG 1.8 engine, the Elise managed so much with 118bhp. Endless spin-off performance models proved just how good the original concept was.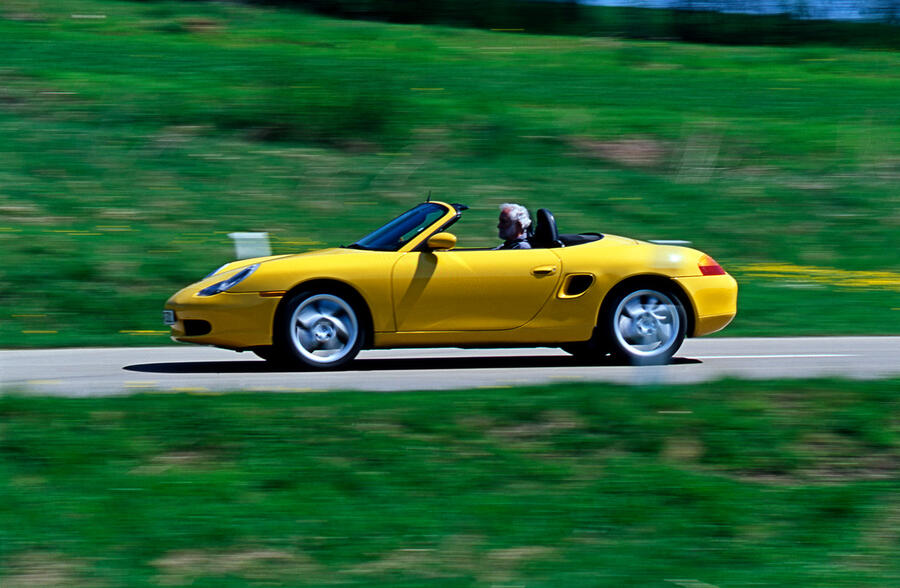 2.5, 1998. 41,000 miles, £9000: Affordable roadster has rather a lot of 911 in its DNA. Its mechanical issues are well known but this is a no-compromise package that looks sensational and is great to drive. The years have been kind to what is one of the best routes into serious sports car ownership. The 2.5 engine later increased to 2.7 and a 3.2 S is also available.
Honda Integra
DC2 Type R, 1999, 121,000 miles, £12,495: Car makers once knew that less (it weighs 1140kg) is so much more. Available in black, red or white. Just 500 UK cars, plus private imports. Virtually hand-built with an uprated VTEC, thinner windscreen glass and no creature comforts. It was all about the performance.
Hot hatches
Peugeot 106 GTi
106 GTi, 1998, 72,000 miles, £12,190: The French had this market sewn up and this is one of the best of the breed. Tiny, light and purposeful. The Rallye costs a bomb now, but the GTi is still a reasonable-money hottie. Also consider an XSi. The range was revised from 1996. Great handling, steering and gearshift, with lots of grip and half-decent front seats.
Seat Ibiza GTI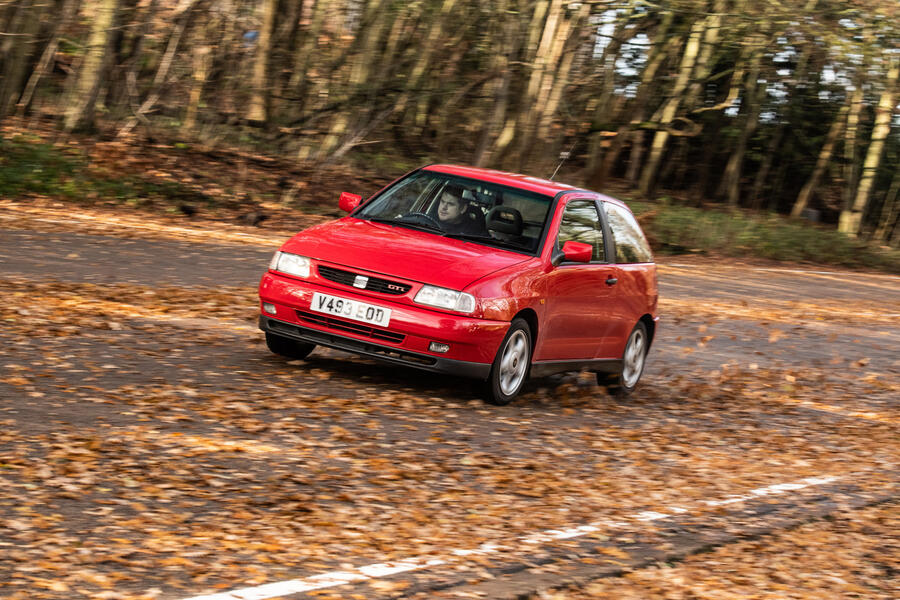 GTI 16v, 1999, 95,000 miles, £1650: At a time when the Golf GTI wasn't great, the VW Group was making a lighter, faster, better-value, Polo-based quick hatch. Choose between a 2.0 8v or 16v. There are the better-equipped and wider-wheeled Cupra models, too. Close to extinction now. Many have been over-modified.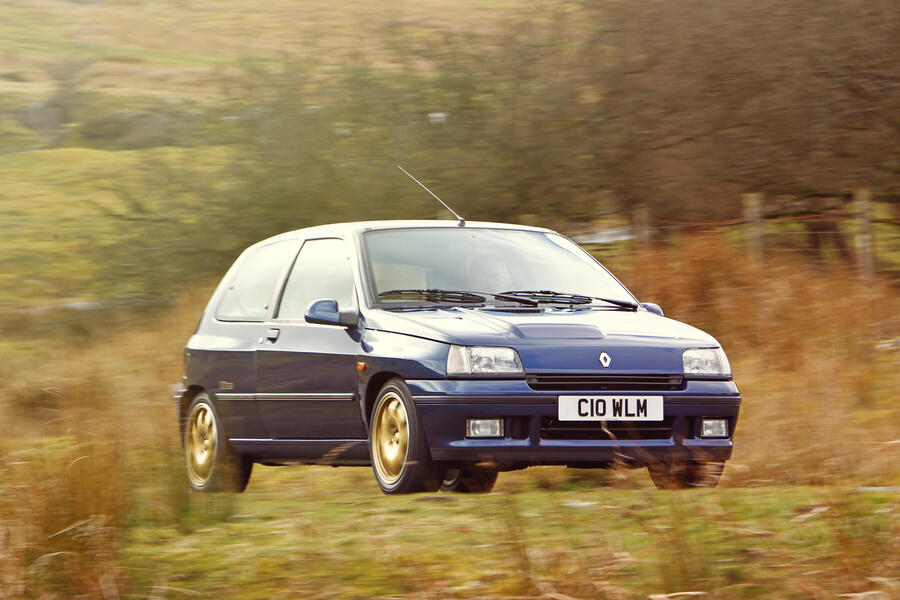 Williams 2, 1994, 111,000 miles, £14,000: A Clio 16v with more power and F1 badgework could have been ordinaire but this homologation special was anything but. There were 390 originals, but making do with the almost identical 2 won't spoil the fun. Rightly lauded.
Family cars
Peugeot 406 Estate
1.8 LS, 1998, 104,000 miles, £600: A great hard-working saloon, but best enjoyed as an estate. It's supremely comfortable and has a great ride. There's also a huge rear area when the back seats are folded out of the way. The 1.9 turbo diesel is very basic but brilliant. Otherwise, the more modern 2.0 HDi petrol is excellent. Watch out for corroded radiators, rusty brake discs and worn suspension bushes.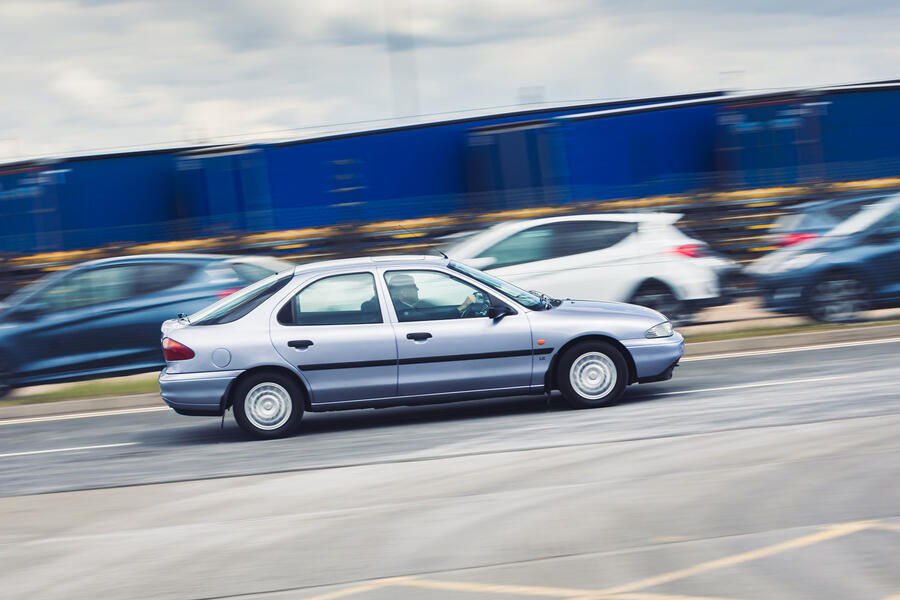 1.8 Verona 5dr, 1995, 66,000 miles, £3495: The Mk1 Mondie was the best Ford in a generation. It was great at working hard during the week, running up and down the motorway. Then it did the all-important family stuff at the weekend. Seen one recently? Most were driven to destruction. Great handling. The 1.8 petrol is economical but lively. The V6 is rather fun.
Citroen Synergie
1.9 TD SX 7 seats, 1996, 164,000 miles, £400: People carriers were big in both senses back then. This one was also available with Fiat and Peugeot badges. Sliding doors, old-fashioned diesel engines and bags of room in that box that could seat up to eight. Beware leaking fluids, iffy clutch and potentially MOT-failing rust.
City cars
1.3, 1998, 45,000 miles, £1995: Fabulously '90s with then fashionably edgy styling inside and out. The best bit was the pinsharp chassis connected to an Anglia-derived engine. It was always a hoot to drive in relative safety. The ultimate first teen car. It has tough enough mechanicals but rot has been the killer.
Citroen AX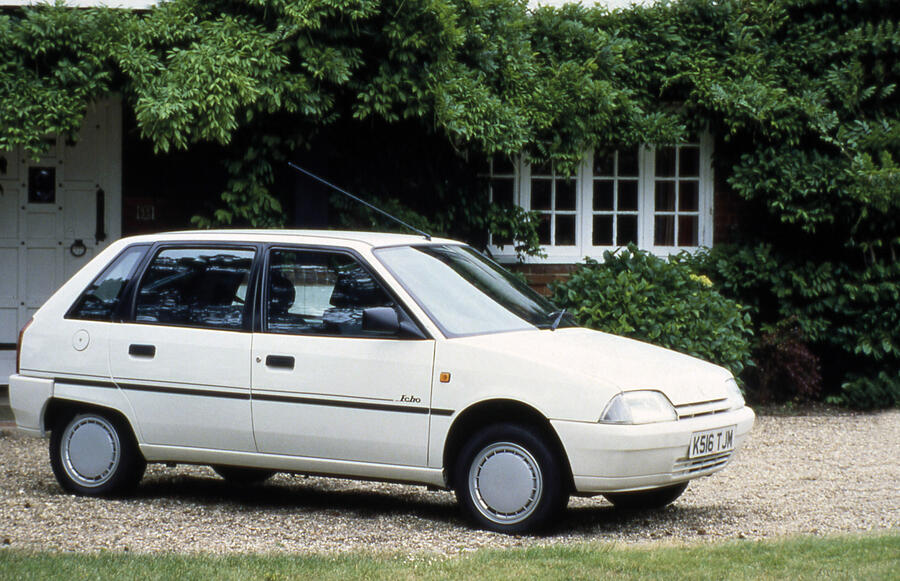 1.0 Spree, 1994, 36,000 miles, £3495: Featherweight shopper that is a cube of simple goodness. Amazing fuel economy, especially the 60mpg diesels. They're easy to look after and live with and there's a truly great GT. Revised range from '91 on – if you can find one, of course. Bright and airy inside. Rust and electrics are its enemy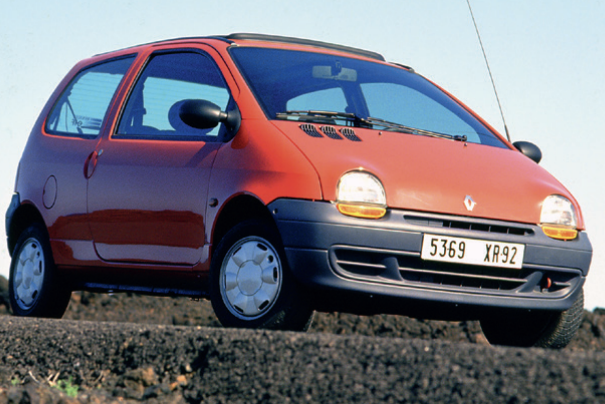 1.2, 1994, 83,000 miles, £1999: Not an official import, but here's what a city car was designed to be. Small, cute, economical and very easy to live with. It's left-hand drive only but that's never a problem. Both 8v and 16v engines on offer. Mild revamp in 1998. Worth a weekend away in mainland Europe to get one.
Prestige cars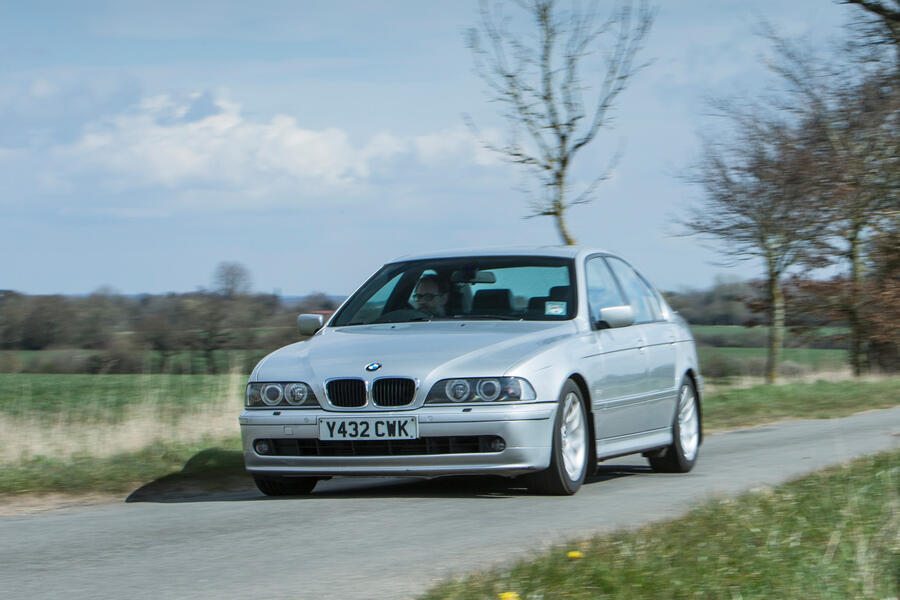 528i SE, 1998, 110,000 miles, £1995: Fact: 1996 is the point at which the Bavarians built the perfect business express. The E39 generation was the very best 5 Series and came with a variety of decent engines. The six-cylinders included potentially frugal diesels and smooth, strong petrols, and the V8s were even smoother and more muscular. These models are technically the last of the truly fixable ones, too.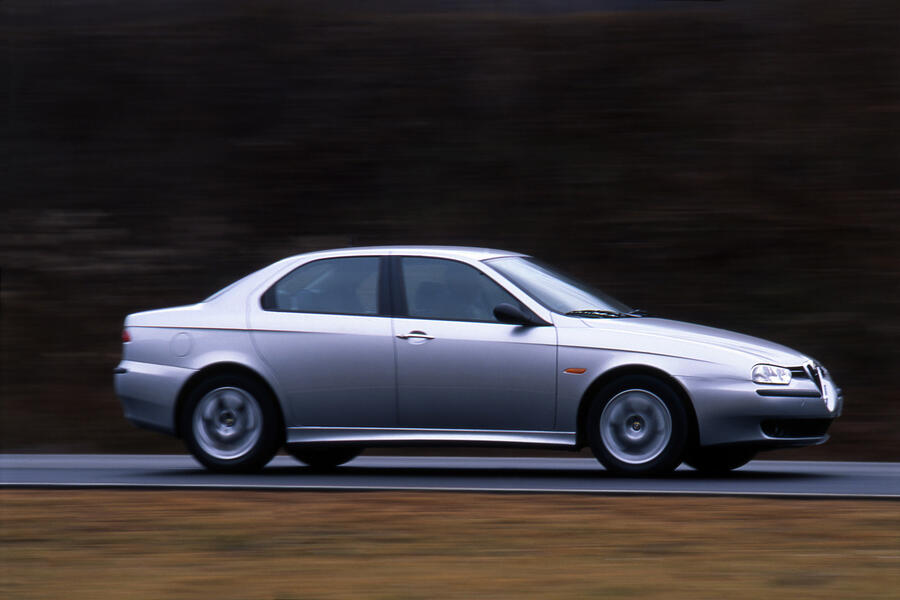 V6 24v, 1998, 96,000 miles, £4999: No one saw this coming. Here was a pretty Italian saloon with some wonderful engines. The specification had all the essentials, from climate control onwards. It was never without issues, of course, such as faulty oil pumps, iffy airflow sensors and Selespeed gearbox malfunctions. Otherwise, what you got was a very stylish package that was at least different from the Germans.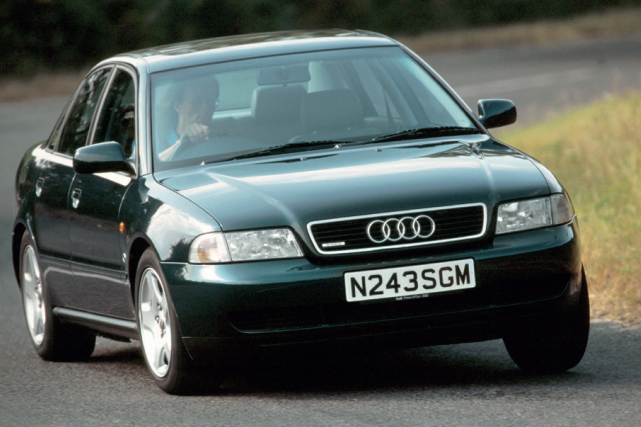 2.6 V6 SE, 1996, 125,000 miles, £1495: The BMW 3 Series suddenly had a credible rival when this A4 arrived. It's a compact saloon, Avant estate, oh, and a convertible to impress. Audi also raised the standards of fit and finish to stratospheric levels. Any executive going somewhere wanted one. There was a range of great engines, including diesels and some interesting V6s, plus the very hardcore RS4.