The Venturi Antarctica, the world's first battery electric polar research vehicle, has recently been deployed at a Belgian research station close to the South Pole.
The machine has been developed by Monaco-based electric vehicle specialist Venturi, which has set a string of electirc land speed records and competes in Formula E. It is currently in service at Belgium's Princess Elisabeth Antarctica station – making it the first EV put into action in Antarctica.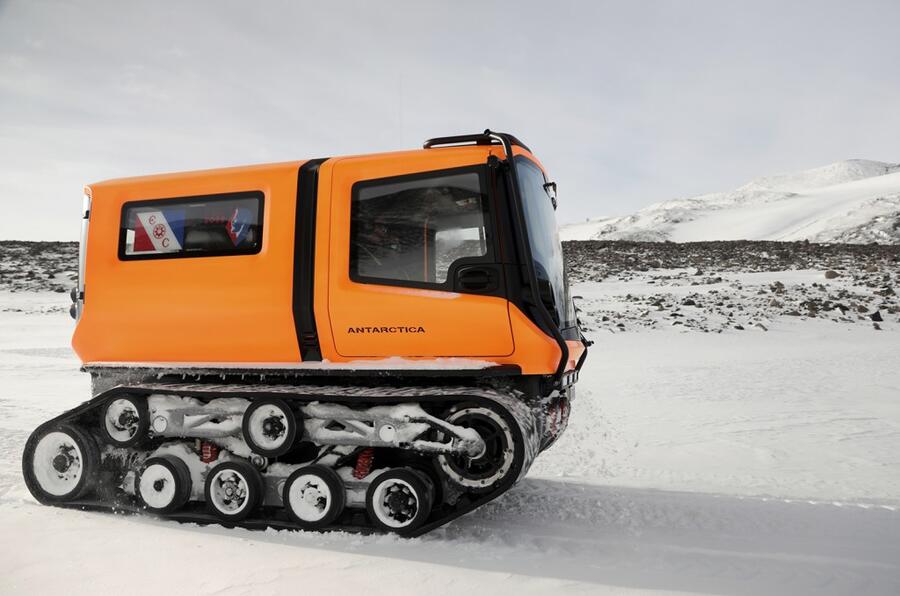 Visit Move Electric to keep up with the latest machines from the world of electric mobility
The Antarctica is a compact heavy duty polar explorer fitted with go-anywhere caterpillar tracks. It is a development of an earlier generation that launched in 2019, and was tested in British Columbia, Canada. It has since been extensively upgraded to make it suitable for use in the extreme conditions of Antarctica.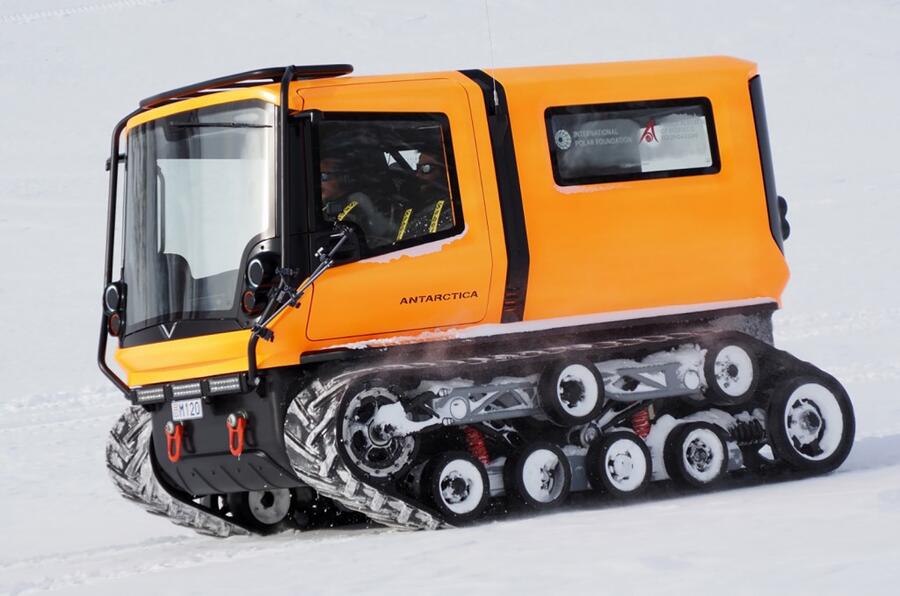 Measuring 3400cm long and 2180cm high, the Antarctica weighs 2.5 tons and can carry up to six people plus equipment. There's room for two in the front cabin, with an adaptable rear section that features four folding seats.
It is powered by a pair of 60kW motors, with power drawn from a 52.6kWh battery. That gives a range of 31 miles, although the machine can house a second battery for longer trips. Venturi says recharging takes between two and 18 hours, "depending on the context and the weather". On that note, the machine can operate at temperatures up to -50C.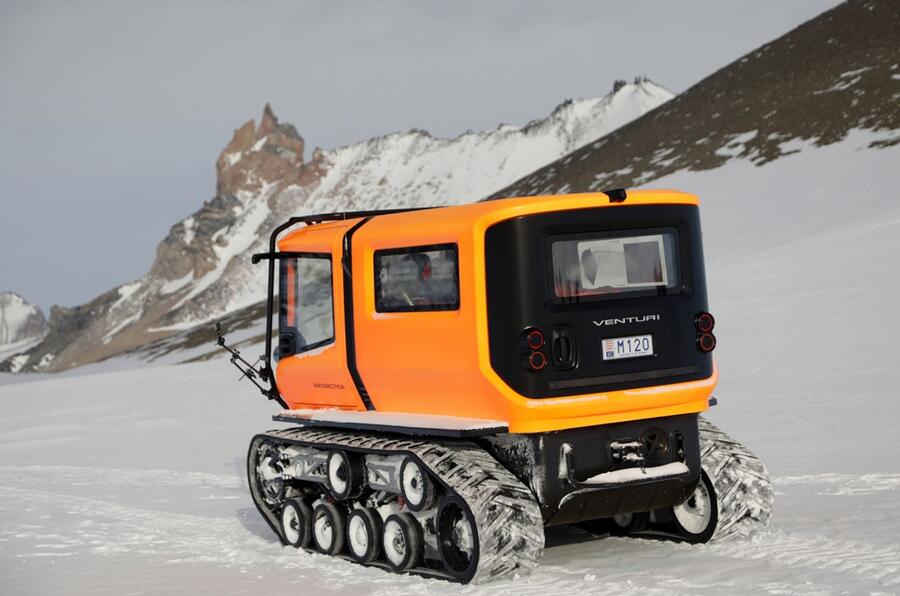 Venturi says the development of the Antarctica was inspired by HSH Prince Albert II of Monaco, after he visited Antarctica in 2009. The Prince wanted to develop a machine that could operate on the continent without affecting the ecosystem.
In its first week of operation in December, the Antarctica was used in several scientific missions, including maintenance work on a number of weather observation station and the Belgian atmospheric observation station located on a 2300-metre plateau.
The Princess Elisabeth Antarctica, located on  Utsteinen Nunatak in Queen Maud Land, opened in 2009 and is the only zero-emission base on the continent. It is run on solar and wind energy through its own smart grid, which features back-up generators It houses teams from the International Polar Foundation and Belgium.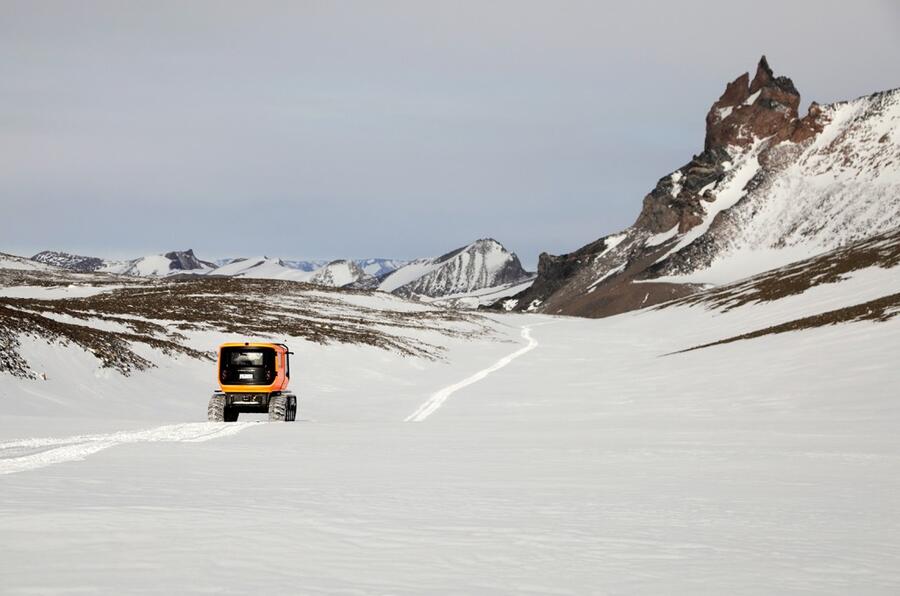 READ MORE
e-CARS
The ten best-selling electric cars in the UK
e-BIKES
Cairn Cycles E-Adventure 1.0 e-bike review
Ten e-bikes we're looking forward to in 2022
e-MOTORBIKES
Ten electric motorbikes to look forward to in 2022
Art, sustainability and choppers – the wonderful world of Stirling Eco
e-SCOOTERS
Hypercar firm Bugatti's first electric vehicle is an 18mph e-scooter
Ride-hailing firm Bolt set for UK expansion after big investment
e-WORLD
Veolia to open first UK plant for recycling EV batteries
The new Bobcat T7X is a truly groundbreaking electric digger
​