Why we're running it: To discover if Vauxhall's revamped compact crossover can excite in a congested class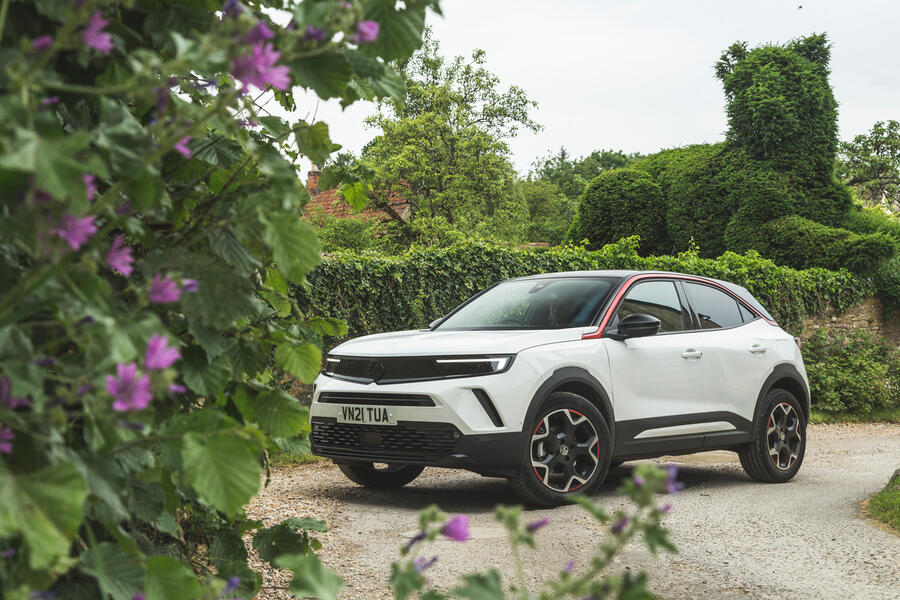 Life with a Vauxhall Mokka: Month 2
I can see clearly now – 25 August 2021
The Mokka's reversing equipment is generous and extensive for this price point. The reversing camera isn't the clearest but features a useful radar and a panoramic view with four settings, including a 180deg view and a zoom for close shaves. I mostly leave it in auto, which, with front and rear sensors as standard on this trim level, guides my parking nicely.
Mileage: 1499
Town and country drives reveal the best and worst of our compact crossover – 11 August 2021
Having preached gospel about the Mokka's styling, it's time to move on to the mechanicals.
The 129bhp 1.2-litre turbo engine has served well on longer-distance runs and confidently laughs in the face of motorways. At 70mph it's quiet, composed and comfortable, yet willing to overtake if necessary. Country driving is a mixed bag. It's still a reasonably comfortable car for the most part, but the low-speed ride is shaky on uneven surfaces – perhaps a consequence of those admittedly great-looking 18in wheels. At least the seats keep you nicely in place.
The Mokka's automatic gearbox doesn't take particularly kindly to city traffic. Driving in London is stressful at the best of times, but heavy congestion revealed some juddering from the stop-start system, which I reluctantly switched off to address the issue. Another downside is that the engine management system cuts off the steering assistance far too soon, so you're unable to direct the wheels until you take your foot off the brake.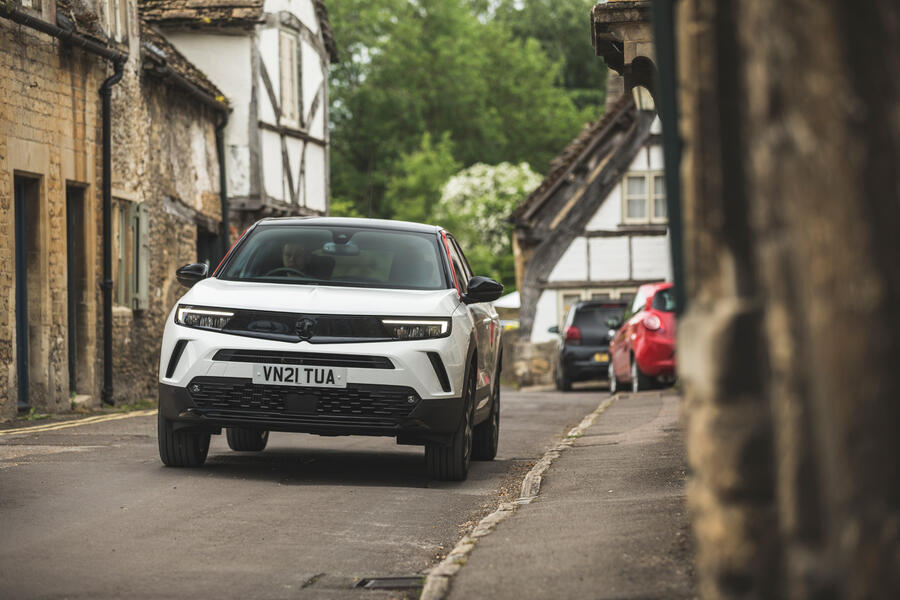 Once the traffic clears, though, the engine is punchy enough. It makes good use of its 169lb ft, which is allied to a pleasing, almost sporty-sounding growl when accelerating. There isn't much of a difference in Sport mode, but savings can be made in Eco mode. My first real economy drive began with a trip from west Berkshire to south London via Nuneaton, then back to Berkshire for a silly o'clock finish. The Mokka coped better than I did, with a final economy figure of 49mpg, compared with 40mpg-ish on regular day-to-day drives. My passenger was comfortable, too, which is always a bonus.
Inside, its 12.0in digital instrument panel is clear, while the 10.0in infotainment screen is responsive if a little confusing to operate at times. Weirdly, the lack of customisation options for the digital dials has given me a strange sense of range anxiety, even though this is a petrol variant. The range-to-empty figure is only available on one out of seven screen modes, and even then you have to scroll through several options to find it – not ideal when my go-to screen is a nav-based set-up. Despite the graphical fuel gauge, I'm not always 100% sure about how much fuel I have left in the tank.
But that's just a minor gripe in what, so far, has been an enjoyable ownership experience.
Love it:
Ride comfort The Mokka's long-distance ride comfort is soft, with low vibration and noise, and comfortable seats.
Loathe it:
Small boot The boot is very much a usable space, but the Ford Puma and Seat Arona offer more load volume.
Mileage: 1244
Life with a Vauxhall Mokka: Month 1
Stay in your lane – 21 July 2021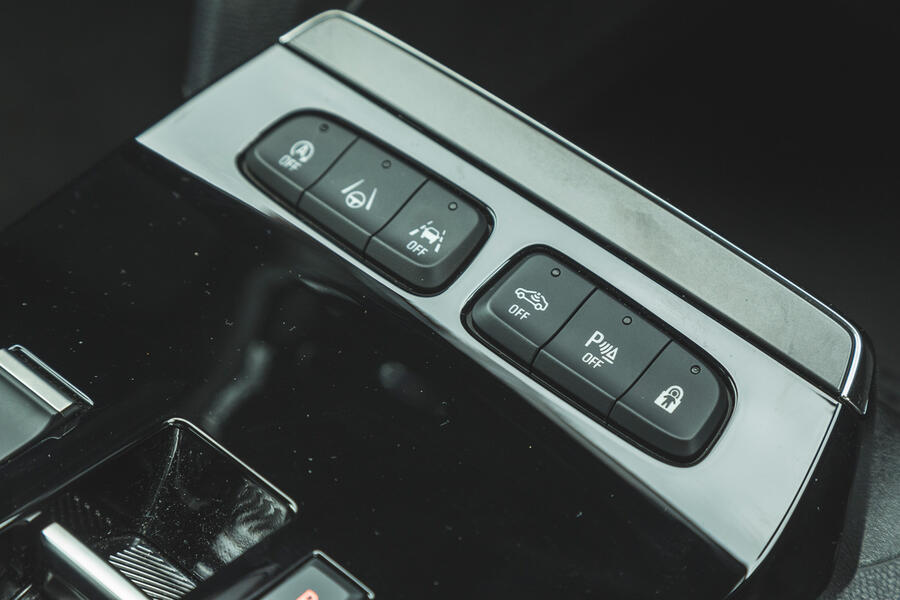 The Mokka's lane-keeping assistance is useful on motorways and A-roads, but I'm not sure the same can be said for country lanes, where it seems overly keen to correct itself. Often the road isn't large enough for the level of correction the Mokka wants to give, meaning I have to intervene when there was no issue in the first place. It will stay off for now.
Mileage: 1033
Definitely a looker – 14 July 2021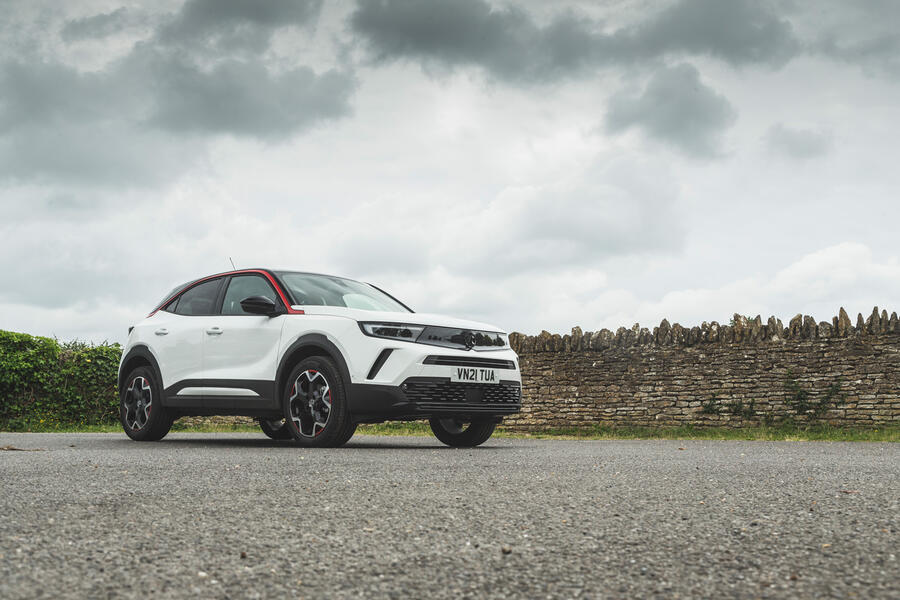 A few recent trips out in our Mokka suggest Vauxhall has smashed it out of the park with the Mk2 car's design. Several people of various ages have approached me to compliment the looks of the SRi Nav Premium car, taken by its red trim, black logo and 'Mokka' wording across the back. One couple said they would arrange a test drive, having seen the car in the metal for the first time.
Mileage: 873
Welcoming the Mokka to the fleet – 7 July 2021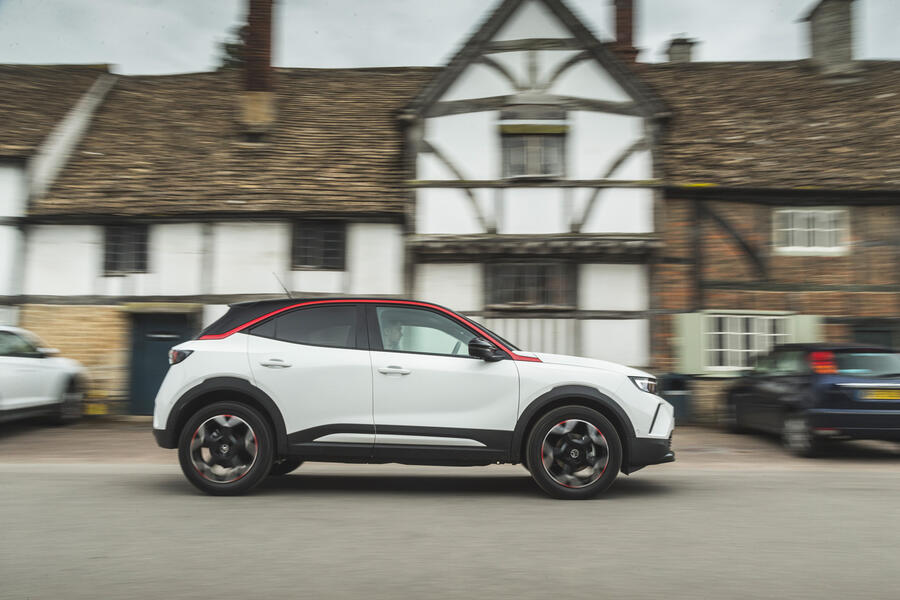 In a world swarming with compact SUVs, the previous-generation Vauxhall Mokka didn't do much to stand out from the crowd. Rival crossovers drove better, looked better and were more practical, and that competition has only intensified of late with the launch of cars such as the brilliant Ford Puma and well-rounded Mk2 Nissan Juke.
Nevertheless, the Mokka sold well, and Vauxhall's head honchos will be hoping the dramatically reinvented second-generation car will build on its success. They're hardly playing it safe, though: few cars are so far removed from their predecessors. The Mk2 Mokka, its maker's second new SUV since being bought by the PSA Group (now Stellantis) in 2017, moves across to the EV-capable CMP platform used by the Citröen C4, DS 3 Crossback, Peugeot 2008 and Vauxhall's own Corsa.
We're running it in pure-petrol specification, with a 128bhp turbocharged 1.2-litre engine mated to an eight-speed automatic gearbox. But if you're so inclined, there's also a 99bhp petrol option or a 1.5-litre diesel to choose from, as well as a six- speed manual. There's the all-electric Mokka-e, too, running the same 134bhp front-mounted motor and 50kWh battery as the Corsa-e, which we ran for a few months last year.
We're driving the sporty-looking SRi Nav Premium range-topper, which injects a hint of hot hatch pizzazz into the looks (while leaving the innards untouched) with bespoke 18in alloy wheels, red contrasting trim accents, blacked-out badges and a contrasting black roof. This spec starts from £27,775 and promises an acceptable 0-62mph time of 9.2sec, with an official combined fuel economy of 47.1mpg.
The squat, angular design is heavily inspired by the Vauxhall GT X concept car that was revealed back in 2018 as a harbinger of greater design freedom for future Vauxhall models. It gets the brand's new Vizor front end, incorporating the Vauxhall badge and front headlights, striking L-shaped LED daytime-running lights and 'Mokka' spelled out stylishly across the rear, all of which is aimed at separating the car from its rivals in this saturated segment.
An injection of kerb appeal will also no doubt cultivate custom among younger buyers, who largely steered clear of the old Mokka, but whether the implied dynamism is matched by an engaging driving experience is another matter, and something we will seek to determine.
Certainly, the nods of approval from neighbours and passers-by suggest that it has some presence, even accounting for the high-street shock factor of brand-new metal. The cabin is no less agreeably appointed, either: Apple CarPlay, Android Auto, heated front seats and adaptive cruise control are all standard, while SRi Nav Premium brings a 10.0in touchscreen over the standard 7.0in one, sat-nav, digital gauges, keyless entry, parking sensors, an electronic handbrake and a reversing camera. A plethora of safety systems, including lane- keeping assistance, adaptive cruise control, stop-start tech and blindspot monitoring is also included.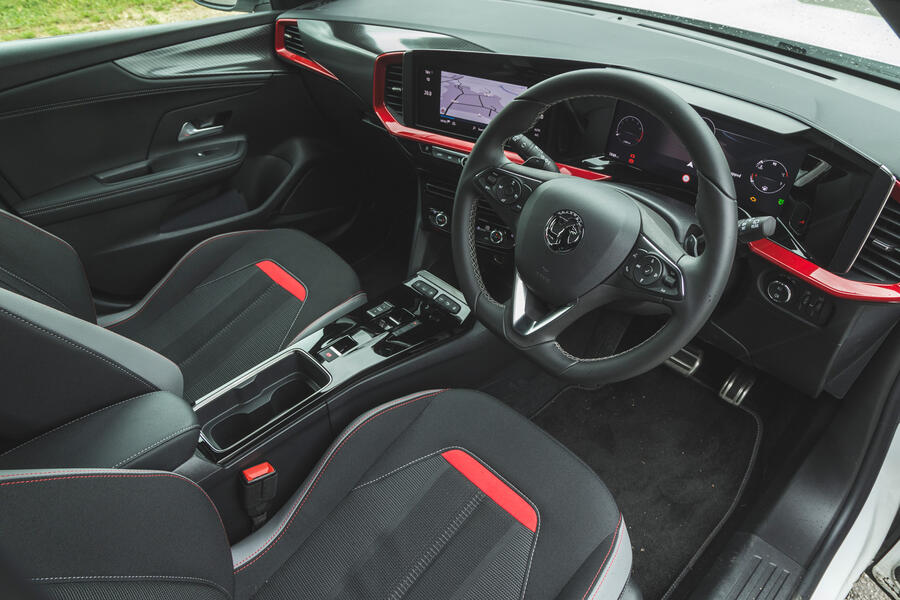 Vauxhall interiors have faced criticism in recent years (decades, really) for their relative blandness, but here in the top-rung Mokka, at least, comfortable seats, a leather steering wheel, shiny red trim and carbonfibre-effect plastics show that the brand's new-found passion for daring design goes deeper than the surface.
Vauxhall's infotainment offering is clear and responsive, too, although only time will tell if it can compete with the impressively rounded systems in its Volkswagen T-Cross rival and 2008 sibling.
The Mokka will need to pick up some utility marks, at least, because you will find better load-lugging ability elsewhere. Our car's boot capacity comes in at 350 litres even with its adjustable boot floor, compared with the Renault Captur's 404 litres and the 2008's 434 litres.
Out on the road, the dynamic effects of a 120kg weight loss, 125mm length reduction and slightly extended wheelbase are almost immediately evident. I've driven the Mokka on a mixture of Berkshire B-roads and some faster A-roads, with a bit of motorway cruising in between, and so far the ride seems well balanced at higher speeds – although, naturally, larger bumps and potholes are felt in the cabin.
As with many compact crossovers, the Mokka isn't the strongest cornering at speed in its default driving mode. I've yet to fully explore Sport mode but am keen to see what the Mokka can do when you ask it to behave like its styling says it can. And while I've also yet to properly test the manual shift paddles, the automatic transmission sets off well, and the surprisingly satisfactory 169lb ft punch off the line is made all the more enjoyable by a pleasingly grumbly twin-exit exhaust.
Second Opinion
It will be fascinating to discover whether the Mokka can command as much attention at the end of Jack's testing as it does right now, while it's still showroom-fresh. The UK has a seemingly insatiable appetite for design-led compact crossovers, and if Vauxhall's PCP offers prove as tempting here as they did for the Corsa, I think it could soon become a regular sight on our roads.
Tom Morgan
Vauxhall Mokka 1.2 Turbo SRi Nav Premium specification
Specs: Price New £27,450 Price as tested £27,775 Options White Jade paint £325
Test Data: Engine 3-cyls, 1199cc, turbocharged petrol Power 128bhp at 5500rpm Torque 169lb ft at 1750rpm Top speed 124mph 0-62mph 9.2sec Fuel economy 47.1mpg CO2 133g/km Faults None Expenses None