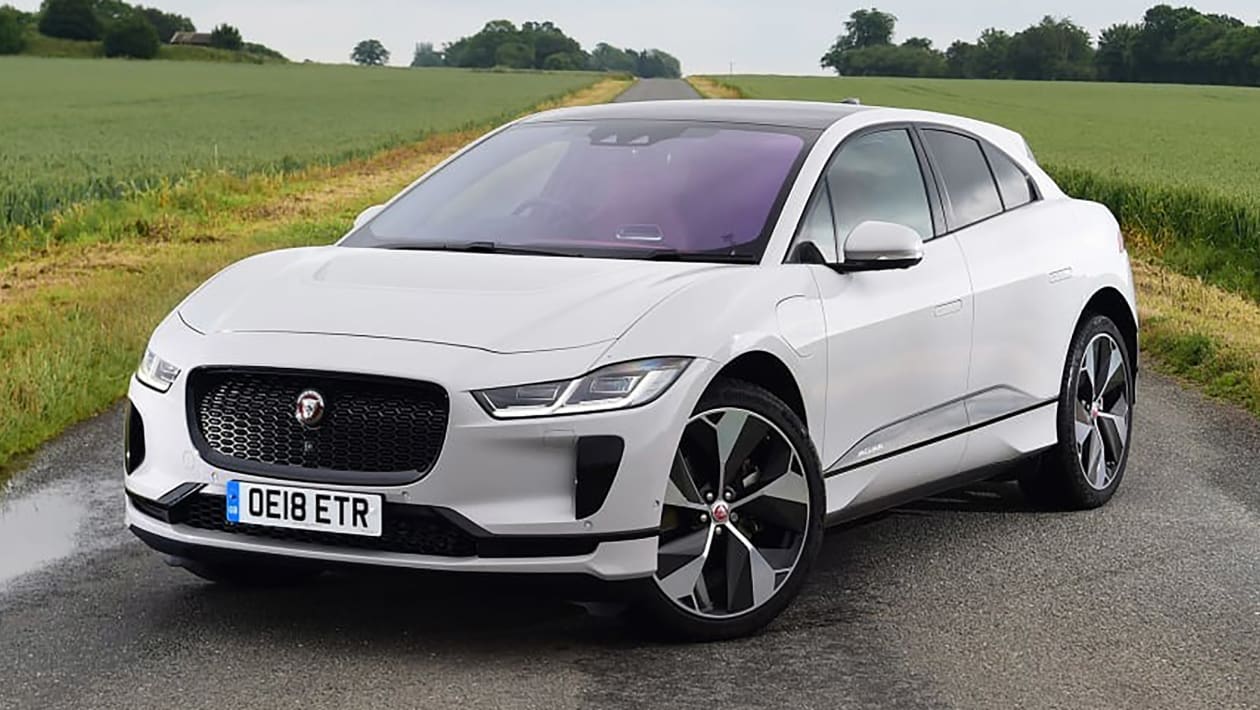 Verdict
In a marketplace dominated by German brands, Jaguar has struggled to compete for many years. But not all of its cars have been overshadowed by rivals, and the I-Pace is one of them – not least of all because it's a car that for most of its existence has had few competitors. When it arrived, the I-Pace scooped the European Car of the Year award, along with UK Car of the Year, Scottish Car of the Year and media gongs galore, including our own Car of the Year in 2018, when it was also crowned Best Electric Vehicle by our sister title, DrivingElectric. Since then our enthusiasm for the I-Pace hasn't diminished, because it's still one of the most usable electric cars that you can buy, as well as being great to drive.
Jaguar celebrates its centenary this year, and for decades it was held back by traditional styling cues that made its cars seem old-fashioned, even if they weren't.
But in 2008 Jaguar broke free from its shackles and launched the XF, a car that looked like nothing previously built by the company. Over the coming years we would see a succession of models that ditched Jaguar's sixties styling themes, with the firm's first SUV, the F-Pace, arriving in 2016.
More reviews
Car group tests
In-depth reviews
Long-term tests
Road tests
When the I-Pace EV was launched in 2017 the transformation was complete; Jaguar had an electric SUV before any of its rivals could offer one – and a deeply impressive one at that.
History
The I-Pace was unveiled as a concept in November 2016 at the LA Auto Show and the production car appeared in Jaguar showrooms from March 2018.
There was just the EV400 model available, priced from £63,495 with a 395bhp (400PS) electric motor powered by a 90kWh battery pack. In December 2019 Jaguar announced a series of software changes that would tweak several systems including the regenerative braking and the battery pack's thermal management. The result was a claimed (WLTP) range of up to 292 miles; in reality you can expect to cover 220-240 miles in summer and 180-200 in winter.
A facelifted I-Pace arrived in July 2020, with extra driver-assistance systems, a much-improved infotainment set-up, faster home charging (up to 11kW) and improved over-the-air software updates.
Which one should I choose?
Car makers are usually very good at bamboozling their customers with an extensive model range, so there are lots of powertrains, trim levels and options to choose between. Not here though, because the I-Pace has only ever been offered in EV400 form, as a five-door SUV, although the options list is extensive.
However, all I-Paces are well equipped, with even the entry-level S edition featuring LED headlights, 18-inch alloy wheels, automatic headlights and wipers, dual-zone climate control, eight-way powered front seats, leather trim, front and rear parking sensors plus 360-degree cameras. The SE has 20-inch wheels, upgraded leather trim, a powered tailgate and a surround sound system, while the range-topping HSE has matrix LED headlights, a head-up display and 18-way seat adjustment.
Alternatives to the Jaguar I-Pace
When the I-Pace arrived, it had the segment pretty much all to itself, but rivals have appeared in ever greater numbers since. First to come was the Tesla Model X, which has the enormous benefit of its own charging network and a very roomy cabin, but build quality can be an issue.
Despite its challenging looks, the BMW iX is deeply impressive but very new, so still expensive as a used car. The Audi e-tron is also costly to buy, but a bit more plentiful, and you'll love its high-tech interior, fast charging and superb refinement.
The Mercedes EQC can also claim all of these traits, but if you don't want to buy German, take a look at the Kia EV6 – it's a seriously good car and worth investigation.
What to look for
Back-up
The I-Pace came with a three-year/unlimited-mile warranty, but its battery pack carried an eight-year guarantee.
Towing
Being electric, the I-Pace is capable of towing just 750kg. Even if you tow this much, it'll significantly affect the range.
Bugs
Owners of pre-facelift I-Paces complained of an array of infotainment glitches, but software updates seem to have fixed things.
Ventilation
Heater unit failure is a common problem, with some being replaced under warranty using an upgraded part. Subsequent failures can still occur.
Common faults
Jaguar might have recalled the I-Pace only twice, but we have heard of a few technical and electrical glitches, and there are reports of some bodywork imperfections. The advice is to check over any used I-Pace carefully.
Interior
Despite the I-Pace's electric powertrain, the dashboard is conventional yet modern, so it's easy to live with. There are also lots of premium materials throughout the cabin, as you'd expect. Everyone has a decent amount of head and legroom and there's a reasonable amount of cubbyhole space provided too.
Boot space is pretty good at 505 litres, and this jumps to 1,163 with the back seats folded, creating an almost flat load floor in the process. Although software updates improved the pre-facelift I-Pace's InControl infotainment system, the post-facelift car's Pivi Pro system is better and worth having.
Running costs
The Jaguar I-Pace needs to be serviced every two years or 21,000 miles, whichever comes first. The first two services, along with the fourth, are pegged at an eminently reasonable £193.17, but the third service costs a heftier £530.73, while the fifth service is priced at an even higher £768.50.
With no engine fitted, there's no cambelt to replace, but the coolant has to be renewed every 10 years and this weighs in at £294, which is two or three times the usual cost of doing the same job on a conventionally powered car.
The brake fluid needs to be replaced every two years. It's usually covered by the service schedule, but is £44 if done on its own.
Recalls
Despite some reported reliability issues with the I-Pace, Jaguar has only recalled its electric car on two occasions. The first time was in May 2019, because 3,099 cars that had been built between August 2017 and April 2019 left the factory with faulty braking system software, which didn't comply with regulations. The solution was simply to perform a software update.
The next recall was issued in February 2020, this time because a mere half a dozen cars were built with faulty seat frames. All of the cars affected were made between April and July 2019 (along with a few Jaguar E-Paces). Some of the fasteners for the driver's seat were missing or incorrectly tightened up, and to put things right, Jaguar simply replaced the entire seat if any problem was discovered by dealers.
Driver Power owner satisfaction
Surprisingly, the I-Pace has never appeared in any of our Driver Power new or used-car surveys, although that's almost certainly because an insufficient number of owners have submitted their views, rather than because of any unhappiness. Owners' forums are full of positive comments and a 12th place in our 2022 Brands survey (out of 29 entries) puts Jaguar ahead of all of its German rivals.
Looking to sell your current car quickly and for a good price? We've partnered with Motorway to bring you the best offer from its network of UK dealers…