The Jaguar XJ has personified stylish, luxurious comfort with usable everyday performance for five generations over 51 years. But we're focusing our spotlight on the X350 generation (2003-09) this week, the last of the retro-focused cars before the more modern, Ian Callum-designed XJ (X351) arrived. Don't be fooled by its traditional looks, though: this car broke new ground.
The X350 had an aluminium chassis and body constructed using an aerospace method known as rivet-bonding, which was a first for the car industry. What resulted was a body that was 40% lighter and 50% stiffer than the previous, X308 model's.
Another key draw for the X350 XJ was its electronically controlled, self-levelling adaptive air suspension, which replaced a double-wishbone, independent rear set-up. It produced a ride quality that today still feels exemplary, even by modern standards. Safety was bolstered by an emergency brake assist system, traction control and dynamic stability control.
Inside, the Mercedes-Benz S-Class rival mixed the modern with the traditional. A retro flavour was apparent from the extensive use of wood grain trim, including on the steering wheel for some models, and leather upholstery. More up-to-date touches included dual-zone climate control, automatic headlights and wipers, keyless entry and an eight-speaker sound system. Among the options were more powerful xenon headlights, adaptive cruise control, a heated steering wheel and multimedia screens sited in the back of the front-seat head restraints so rear passengers could watch DVDs.
There was a choice of diesel or petrol, too. A 237bhp 3.0-litre V6 petrol engine marked the starting point of the range. Two V8 petrol options, both naturally aspirated, were also offered – a 261bhp 3.5-litre version and a punchier 296bhp 4.2-litre. Then there was an XJR model that used a supercharged version of the 4.2-litre V8 to extract 395bhp and cover 0-62mph in 5.3sec. A twin-turbo 2.7-litre V6 diesel was added to the range in 2005, the first time a diesel had been offered in an XJ. The diesel proved popular in the UK, as today's classifieds attest.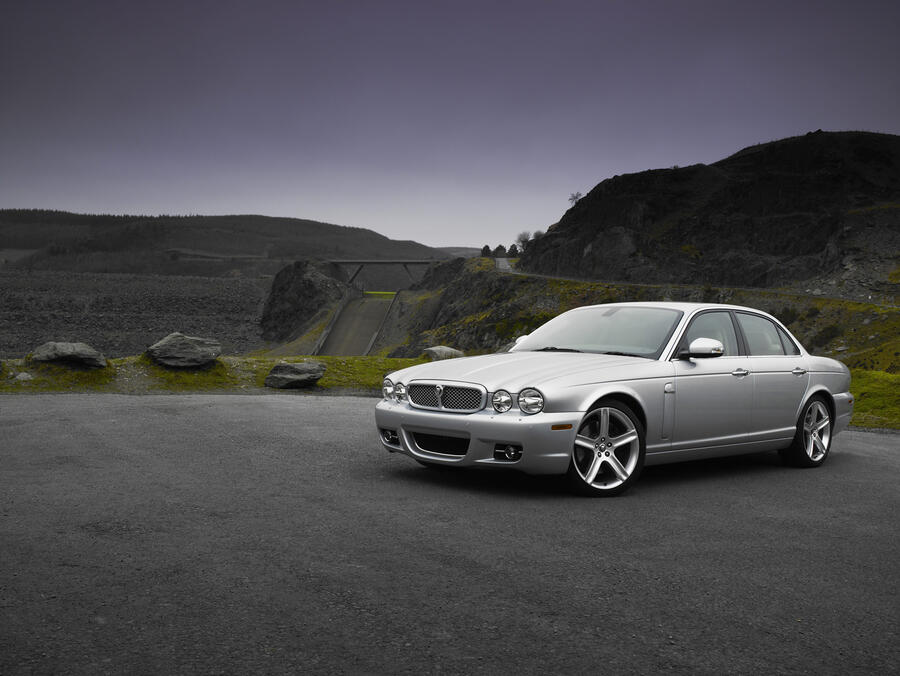 A facelift for the 2008 model ushered in an updated grille that received a mixed response from the public, along with new bumpers, mirrors and rear lights. The Jaguar badge was embedded in the grille, rather than appearing as a bonnet-mounted ornament. The front seats were also redesigned and the front wings featured faux side vents.
Today, facelifted models command a premium (despite the public reaction). Either way, there's never been a better time to buy an X350. Depreciation has long since slowed and cars can range anywhere from £2000 up to £19,000 for the finest, low-mileage examples – a decent saving compared with launch prices of £39,000 for the basic V6, rising to £68,500 for a supercharged V8.
An owner's view
Harrison Paganini-Parker: "I bought an XJ to share with my dad. Originally, we were going to get an SUV, but we saw the Jag, test drove it and it really stuck in his head. It's a 2003 model and we spent £2500 on it. It had done 79,000 miles when we bought it and we've done 16,000 since. It's the 3.0 V6 petrol, and while it is a very thirsty beast, it's a great runner. We did need to get a few mechanical gremlins sorted out, like the brakes and a few hoses – only to be expected with a model of that age and price."
Buyer beware…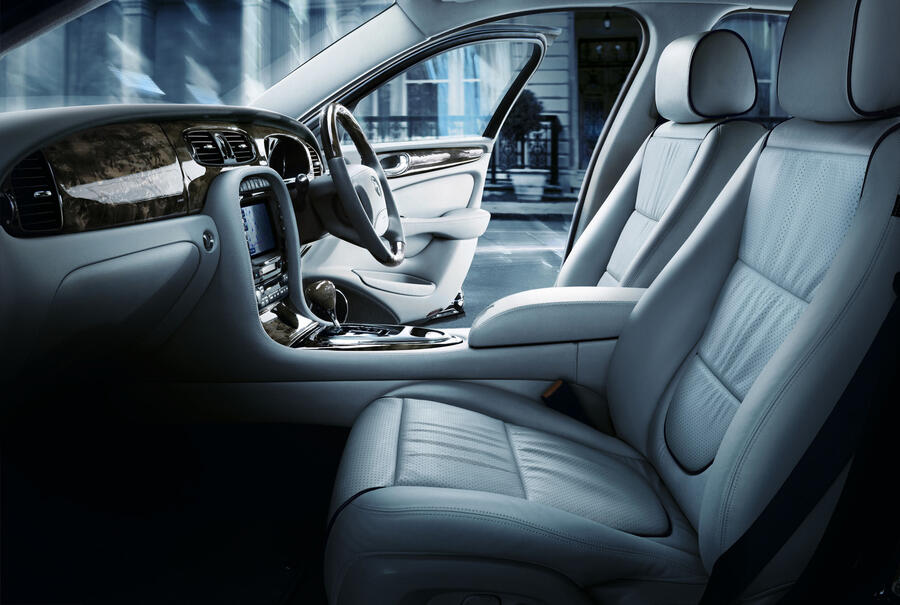 Brakes and suspension: It can suffer after years on the road, particularly the front-mounted compressor, but repairs aren't too expensive. The bushes can split on the front lower wishbone arms and the bushes at the rear can also fail. Beware leaking brake pipes. A recall was issued for cars built from December 2005 and October 2006.
Engine: Diesels that have been sat around on forecourts or driveways will need to have their particulate filters cleaned, which is normally done by driving at motorway speeds every few weeks. You could end up paying £1000 just to have that filter cleaned. Some cars also required an engine management recalibration, as the particulate filter would overheat and potentially catch fire. A recall was issued for cars built between April 2005 and March 2007. Some owners have noted the coolant reservoir experiencing abnormally high pressure.
Body: Corrosion can be caused by steel rivets that connect the high-tech body. Pay special attention to the door pillars, bootlid and wheel arches. Some drivers have complained of paint bubbling, with the bottoms of the doors particularly at risk. Window surrounds are another problem area.
Transmission: Models built before 2003 were recalled due to a gear selector fault that required a reprogramme. The issue would cause some versions to go into reverse at high speed. Ensure this work has been done.
Need to know 
Specification levels changed over the XJ's production run. At launch, the model was designated as XJ for entry-level models, followed by Sport, SE and the top-of-the-range XJR.
The line-up changed in 2006 with the addition of a Sport Premium spec and SE was replaced by Sovereign.
How much to spend 
£2000-£3499: Some very worn-out V6 petrol and diesel models with well over 100k miles.
£3500-£4999: Plenty of choice here, including some high-spec, pre-facelifted Sovereign models, but beware as some cars might not be as pristine as they seem.
£4500-£6999: Some well-kept cars with fewer than 75,000 miles, and a choice of top-of-the-range specs and a few V8s.
£7000-£9999: More V8s and some of the finest cars with lower-than-average mileage.
£10,000-£20,000: V8s with the lowest mileage, smartest interiors and pristine bodywork.
One we found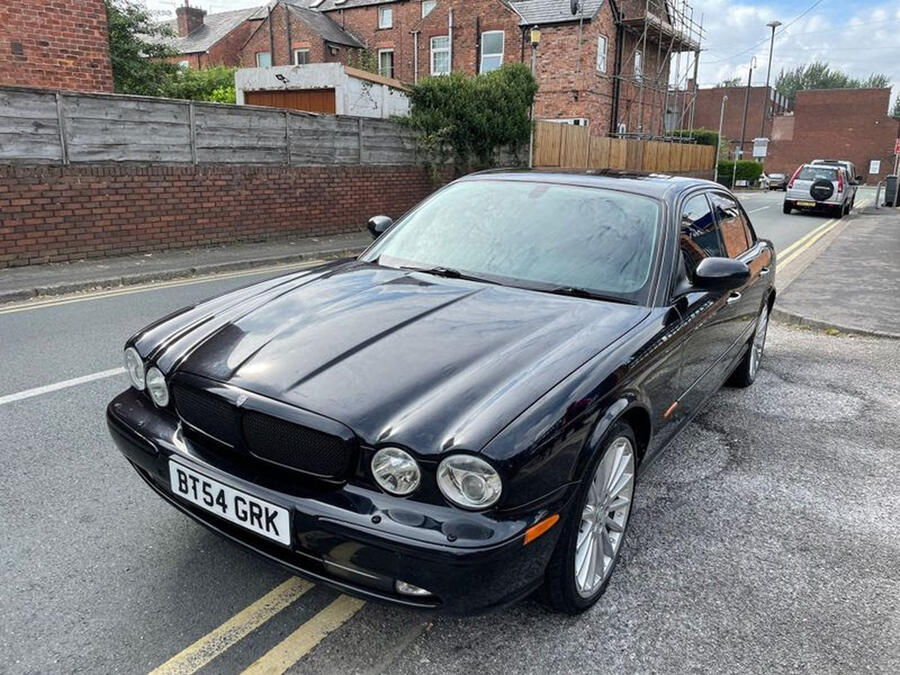 Jaguar XJ 3.5 V8 Sport, 2005, 104,000 miles, £5995: We're taken by this 3.5-litre V8 petrol model from 2005. It's in Sport specification so has plenty of kit and it comes with a full service history and a warranty. At 104,000 miles, it's slightly over the average, but it is freshly serviced and has two keys.