The definition of a supercar may have changed over the past two decades, but that fact hardly makes the metal content that makes up this class any less sensational.
Here it's the world's greatest mid-engined, upper-level performance machines we're celebrating – not the very highest echelon of the performance car market but rather the kind of cars you think about when you picture a modern Ferrari, McLaren or Lamborghini. If it weren't a lucrative club to be in, the likes of Maserati and Aston Martin wouldn't now be queuing up to enter.
Topping this class means demonstrating that your designers and engineers can master an inherently tricky dynamic brief, stand the heat of particularly intense competition and satisfy some of the most demanding customers in motordom.
Any worries that the demise of the pure-petrol Ferrari would signal the end of the unique and compelling character the underpins so many of Fiorano's finest have been obliterated by the 296 GTB. While the fericiously quick but slightly spiky SF90 Stradale represented a toe-in-the-water excercise for the firm's plug-in powertrains, this smaller and less costly offering (relatively speaking, because it's still a £250,000 car) feels far more resolved, to the point that you wonder why you worried the folks at Maranello might have got it wrong.
At the heart of the car is a new twin-turbocharged 3.0-litre V6 engine that's mated to a 164bhp electric motor to deliver a staggering combined total of 819bhp – in what's essentially an 'mid-ranking' Ferrari. As you would expect, performance is relentlessly, savagely sensational, plus it will also crack a claimed 15.5 miles of electric-only range. More importantly, the ICE feels and sounds as special as any that has carried he prancing horse logo on its cam covers, responding with zeal to every input and emitting a howl that has you convinced that it packs twice as many cylinders.
What's more remarkable is that Ferrari has managed to make a car with this much power and performace potential feel so approachable and engaging. The trademark wristily quick steering is still perhaps a little to over-eager to help you change direction, but the car's mid-corner balance, control and poise beggars belief. This is a machine that's as happy to play a neat-and-tidy game of hunt-the-apex as it is to hang it all out. It's packed with driver assistance systems and various modes, but the 296 GTB always feels natural and on your side.
It's a remarkable supercar, and one that shows that increasing levels of electrifiation don't necessarily mean diminishing driver rewards.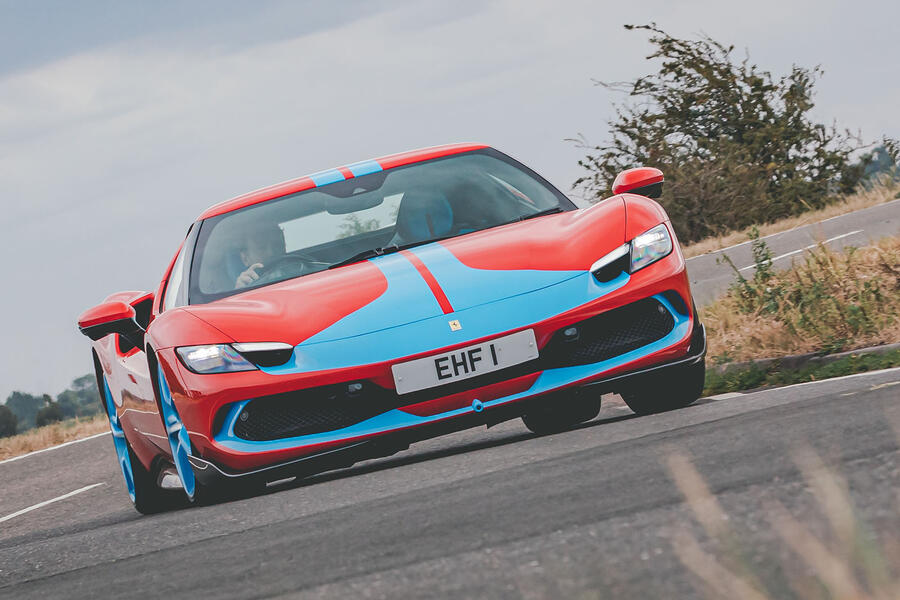 There are few more direct or effective ways for cars in this stratum of the performance car market to demonstrate their superiority than by accelerating faster, lapping quicker and stopping harder than any rival. The McLaren 720S does all three. In many of the performance benchmarks that road testers are used to measuring, in fact, this 710bhp blockbuster is a closer match for a contemporary hypercar than one of its mid-engined opponents.
Yet also it's uncommonly communicative and easy to drive, it's a supreme ergonomic achievement and it flatters a rambunctious track style more rewardingly than any of its predecessors.
McLaren launched a lighter, faster and generally more track-focused version of the 720S, the McLaren 765 LT, in 2020. Power and torque had been lifted to 754bhp and 590lb ft respectively, while the engineers shaved 80kg in weight. It's a very special car indeed and also an Autocar Top 10 chart-topper, being ranked seperately in our hardcore sports cars chart.
Save money with new 720S deals on What Car?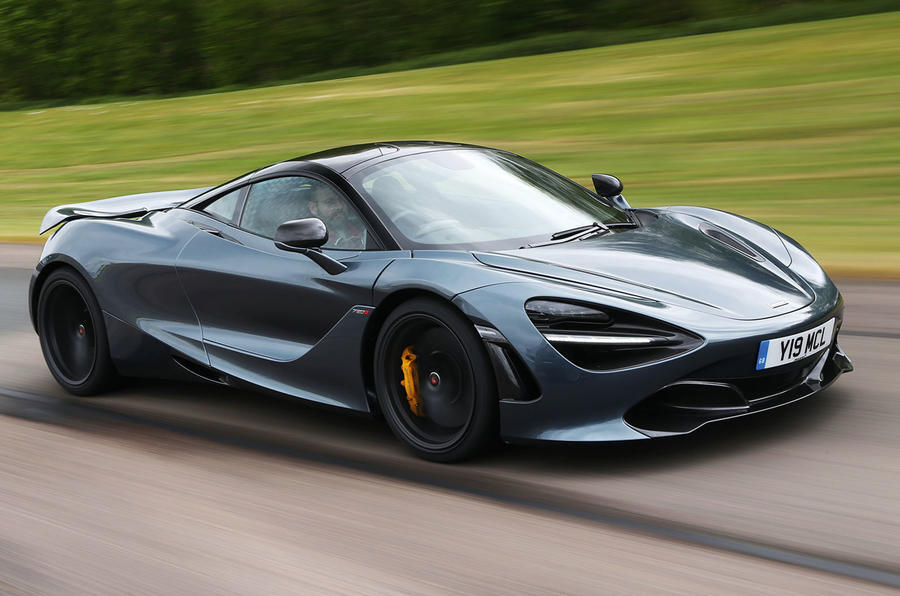 This successor of sorts to the LaFerrari hypercar is the most powerful road car in Ferrari's history. It's also the car that set the quickest lap time around the firm's Fiorano test track. Oh, and it's a plug-in hybrid that can travel for up to 15 miles on electricity alone. The SF90 Stradale is a very different kind of Ferrari, then.
It makes use of a heavily reworked version of the 488 Pista's twin-turbocharged 3.9-litre V8 engine, which is complemented by a trio of electric motors that raise the Ferrari's total power output to a staggering 986bhp, allowing for a 0-62mph time of 2.5sec. It's a technological tour de force, for sure. Yet despite the additional weight that powertrain brings, it's still just as incisive, intuitive, engaging and devastatingly quick as you would expect a mid-engined Ferrari to be. However, be warned that you will need to have your Weetabix before turning off the stability control systems, because the knife-edge SF90 demands repsect and concentration when exploring the area between grip and slip.
That it makes for a comfortable long-distance cruiser is an added bonus, and the fact that you could theoretically run it as a zero-emissions commuter car is an amusing prospect to contemplate. As a blueprint for Ferrari's electrified future, the SF90 is extremely encouraging.
Save money with new Ferrari deals on What Car?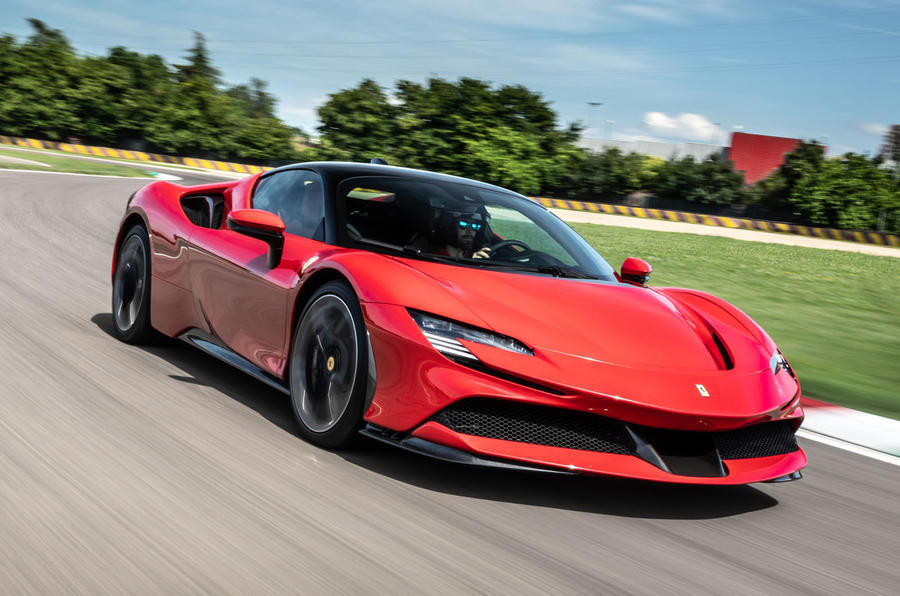 Only the makers of the world's rarest and most expensive, hand-built automotive exotics can now really compete with Lamborghini when it comes to creating cars of pure combustive drama, traffic-stopping looks and feral, unfettered soul.
The Huracán may be the firm's entry-level model, but it's no second-order offering when it comes to its sensational styling or its fantastically wild, naturally aspirated V10 – an engine that over-delivers in equal measure on speed, responsiveness and audible character.
The facelifted Evo version gets rear-wheel steering and torque vectoring, and the results raise the Huracán's game closer to that of its McLaren and Ferrari rivals. That you also get the 631bhp powetrain from the old hardcore Huracán Performante seals this junior Lamborghini's reputation as a seriously rewarding, engaging supercar.
There's also a purely rear-driven version of the Evo, too. Its magnificent V10 may produce slightly less power than those of its four-wheel-drive siblings, but by ditching its front driveshafts, it gains a whole load of additional character and dynamic appeal.
You need even more of an adrenaline injection? Well, there's always the fairly hardcore, carbonfibre-bodied Huracán STO that's effectively Lambo's Porsche 911 GT3. Taking its visual cues from the brand's one-make Trofeo race car, complete with an (admittedly vestigal) engine-cover-mounted snorkel air intake, this is a very special machine that engages and entertains like few others. Packing essentially the same 631bhp V10 as the standard car but with less mass to haul around it's a spine-tinglingly, sensationally fast and noisy machine that immerses you from the moment you hit the starter button. The stiffened suspension is borderline unacceptable for the road, but the razor-sharp responses and incredible adjustablilty make up for it.
For those who want the STO's thrills but not its peacocking looks (although there's no such thing as a wallflower Huracán), the recently introduced Huracán Tecnica should be just the ticket. Mechanically the same but with slightly softer, road biased suspension and more or less standard bodywork, it's represents the sweetest of sweet spots when it comes to Sant'Agata's entry-level sports car.
Save money with new Huracán deals on What Car?
There was a point not that long ago when many were thinking that Maserati was ready to be read the last rites. The Italian brand had become a shadow of its former self, with the lackluste Ghibli and Quattroporte saloons propped up by the characterful but aging GT models. Even the arrival of the (admittedly only average) Levante SUV failed to create the sort of stir in the showrooms that suggested the brand could have a long and profitable future.
Then, out of nowhwere, it launced the senstational MC20, a supercar straight out of the top drawer. Rumoured to have started its development life as an Alfa Romeo before Maserati took the reins, the Italian machine ticks all the mid-engined exotic boxes. For starters, there's a carbonfibre tub, double-wishbone suspension all round and an all-new twin turbocharged 3.0-litre V6 engine that musters 621bhp. It's good for 0-62mph in 2.9sec and will top out at 202mph, even if it can't match the aural theatrics of a Lamborghini V10 or a Ferrari V8.
Yet while the performance is in point in this company, it's the way the MC20 deals with the bits between the straights that marks it out as something a bit special. It weighs the right side of 1500kg for starters, which in combination with the quick steering delivers the sort of agility usually reserved for fleeing gazelles. It's perhaps not as communicative as a McLaren or quite as quick-witted as the Ferrari 296 GTB, but it's not far off, and it combines this cornering dynamism with ride quality that makes it genuinely easy to live with.
We've had many false dawns from Maserati over the years, but this car could finally represent the true and long lasting shoots of recovery.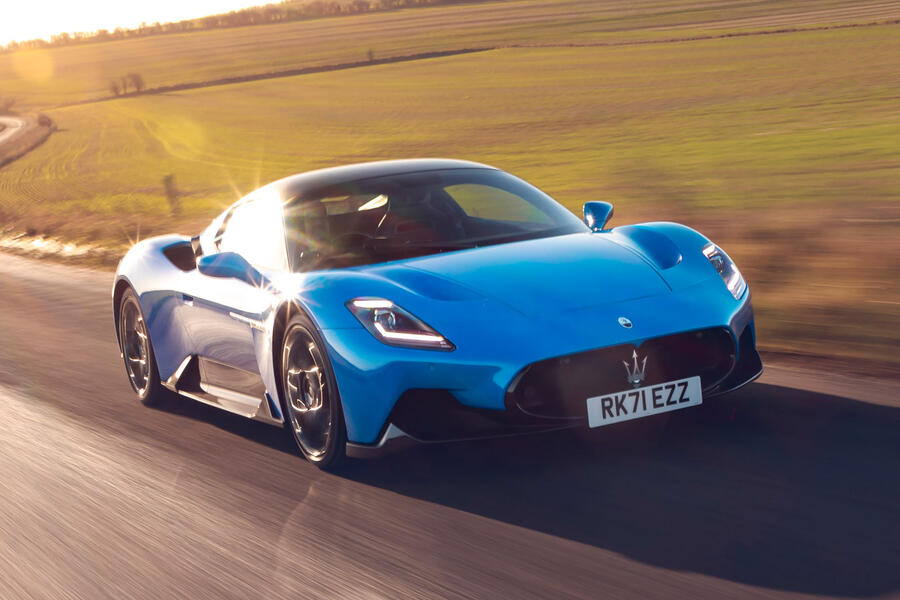 McLaren has endured some tough times over the last few years, failing to fully capitalise on the ready flow of wheel-heeled buyers that have helped arch-rivals such as Ferrari, Lamborghini and Porsche posting healthy profits during a period when much of the rest of the world is in financial turmoil. So there's a lot resting on the success of the Artura, which is arguably the brand's first clean-sheet design for more than a decade.
There's certainly no faulting the ambition of the newcomer, which shares almost nothing with its myriad predecessors, all of which were related in one way or another. A clean-sheet approach has been taken for the carbonfibre structure and the electrical architecture, plus the twin turbocharged 3.5-litre V6 engine, which is mated to a 95bhp electric motor to make the Artura a plug-in hybrid. The latter set-up has been designed to be as light as possible, with motor and battery coming in at just 130kg, meaning the car dips under 1500kg all in. It also claims 19 miles of pure-EV running, should you ask.
More importanly for many, the powertrain serves up a combined total of 671bhp, the extra torque-fill from that electric motor making the Artura feel even quicker than this already impressive figure would suggest. It sounds good, too, while predictably for a McLaren, the chassis delivers plenty in the way of driver engagement and dynamic excellence. The brand has persisted with its hydraulic steering set-up, which means few rivals are able to offer such crisp communication to your fingertips, while it corners flat and fast with superb body control.
Sounds good, doesn't it? So why isn't it at the top of this list? Well, the car has had a difficult gestation, and depite numerous delays to allow for fine-tuning, the Artura is still essentially an unfinished project. Experience of early cars has revealed numerous software glitches, quality control issues and the odd breakdown. There's a great car ready in here somewhere; it just needs some more development before it's really ready to be unleashed on buyers.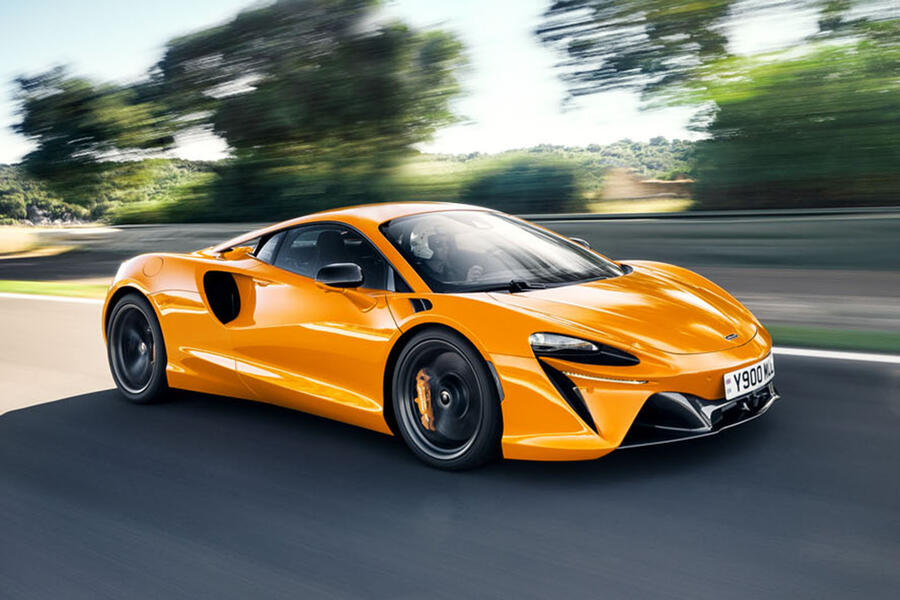 7. Ford GT
The myth and mystique of the Ford GT, stretching back more than five decades to the GT40's string of successive victories at Le Mans, would have given this car a larger-than-life presence in any class in which we put it – and lends it an appeal that's utterly unique and difficult to quantify.
The car having originally resurrected in 2005, this 'third coming' of the motoring legend is a cleverly conceived road-going version of Ford's World Endurance Championship racer. Available in left-hand-drive only, it has a chassis and suspension more exotic than almost any rival – and an engine adapted from than of the F150 pick-up truck.
Although its size is foreboding, the GT has a surprisingly smooth ride and is refined and easy to place on the road for a car of its ilk. And although it doesn't howl like an Italian V12, its 647bhp V6 can still hurl you down the road with undiluted motorsport venom. It's a very special car, this, the likes of which don't come along often.
Save money with new Ford deals on What Car?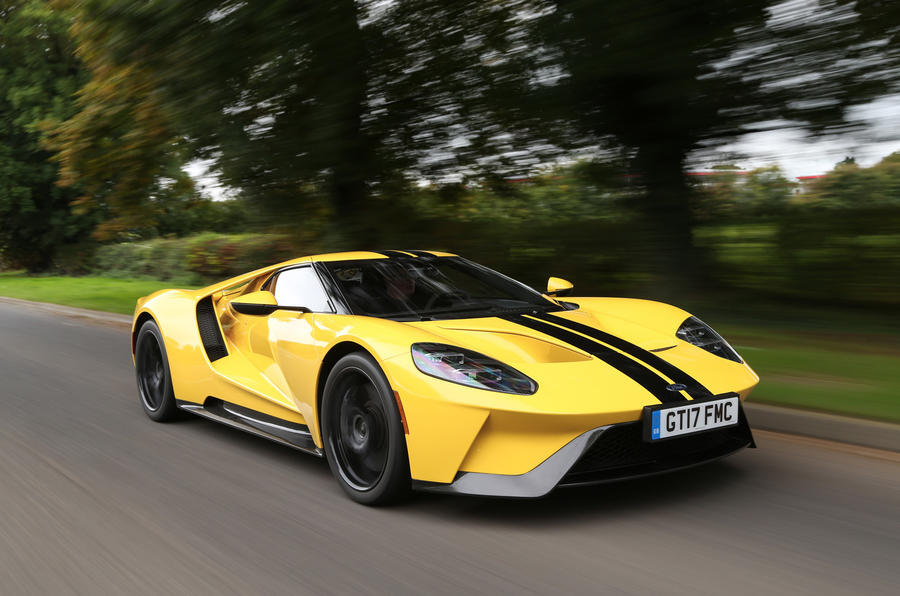 A drive in Sant'Agata's mid-engined 12-cylinder series-production flagship supercar isn't something you will forget. The Aventador's line goes all the way back through Murciélago, Diablo and Countach to the legendary Miura, and it's a car with the stunning looks and full-blooded naked aggression to hold its own even in comparison with its incredible ancestors.
It burst onto the scene with almost 700 atmospheric horsepower and Machiavellian four-wheel drive in 2011 and was updated to S specification in 2017 to include four-wheel steering and even more grunt. Now we have the heroic Aventador SVJ, which takes an already unmissable car and turns it into the world's greatest attention magnet, thanks to an astonishing bodykit.
The engine, which makes 759bhp at 8500rpm, is stupendous, even if its paddleshift gearbox isn't always worthy of it. It does feel hugely wide on the road and is still a sledgehammer of an instrument on the track, although it has developed greater handling delicacy and balance in later life. As for drama? Off the scale.
Save money with new Lamborghini deals on What Car?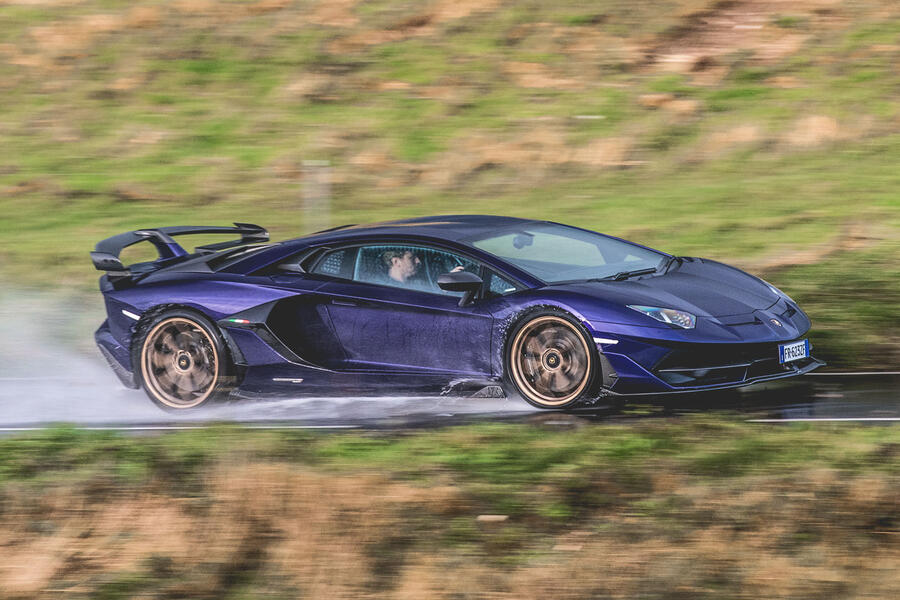 Ones to Watch
Aston Martin Valhalla
Aston Martin refers to the Valhalla as the 'son of Valkyrie', but that's not to say it should in anyway be thought of as a lesser supercar.
It may not use the same Cosworth-developed V12 as its bigger sibling, but expect power to exceed 900bhp in any case. It's clear that Aston Martin has the likes of the Ferrari SF90 Stradale locked in its sights.
It will make use of a similar carbonfibre architecture to the Valkyrie, while its active suspension and aerodynamic architecture will also be related. That said, Aston also says that it will be more usable in the real world.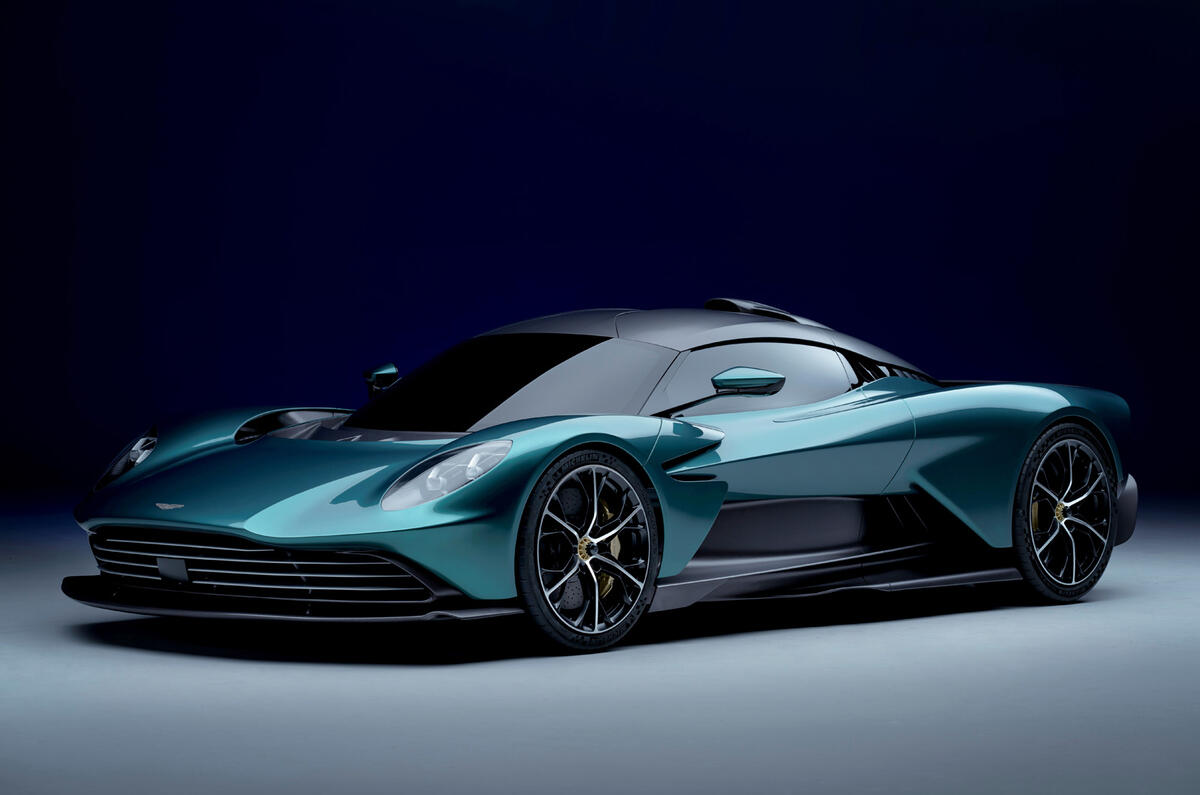 This is the long-awaited follow-up to the M600 that lauched in 2009 and finished an impressive second overall in our 2010 Britain's Best Driver's Car shootout, one place ahead of the Ferrari 458 Italia. Using much of the older car's architecture, the M500 packs the same twin turbocharged 550bhp 3.5-litre V6 found in the Ford GT. Intended as cheaper and more accessible alternative to the M600 it maintains Noble's commitement to creating as close a connection between driver and car as possible. This means its uses a six-speed manual gearbox, plus there's no anti-lock braking, traction control or airbags – although the steering is hydraulically assisted.
Under the skin, the two-seat mid-engined M500 features a steel structure, while suspension is by double wishbones front and rear. At present, the car is undergoing dynamic testing, but already Noble is targeting a raw and involving dynanics that closely mirror those of the old M600. Performance should be strong too, with a 0-62mph of around 3.0sec on the cards and a top speed nudging 200mph. Prices haven't been revealed, but expect to pay around £150,000 when deliveries start later in 2022.