For many years the large executive saloon was the company car holy grail, its blend of size and status telegraphing your successful ascent of the corporate ladder. Yet the arrival of numerous niche models as well as the huge success of the SUV has meant these machines don't quite have the allure they once did.
However, put your rational business hat on and you'll find these sober-suited saloons make plenty of sense. They still look the part, plus more often than not they drive well, many of them even boasting that firm favourite of keen drivers, rear-wheel drive. Better still, because they tend to feature lower asking prices and CO2 emissions than their SUV stablemates they'll save you a bundle in BiK bills. So here in alphabetical order is our top ten executive car picks for company car drivers.
Autocar's company car tax calculator shows exactly what you'll pay for every make and model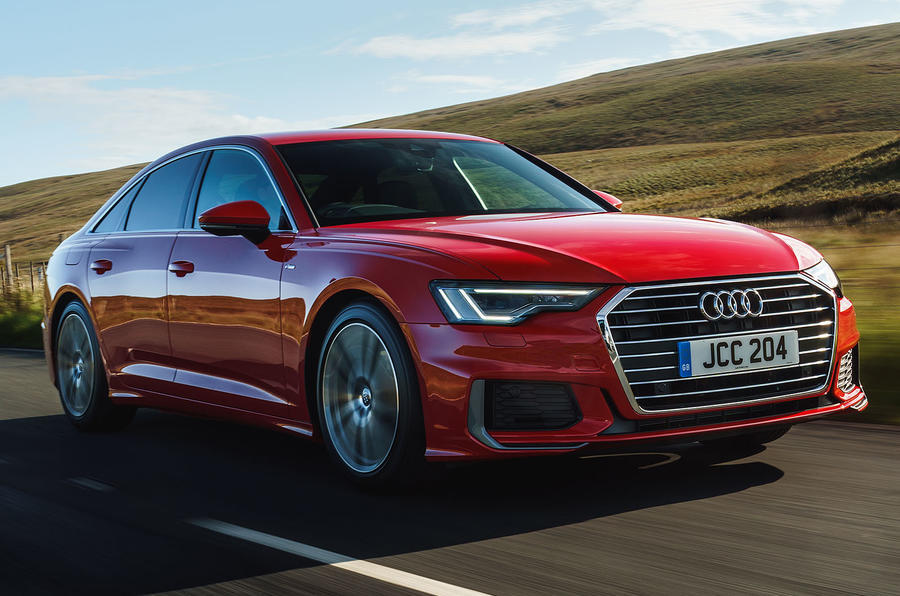 A6 50 TFSIe quattro Sport: Like the Volvo, the Audi A6 isn't the greatest of entertainers, but its blend of hushed refinement, sharp design and an interior dripping in cutting edge tech still gives it plenty of boardroom bragging rights.
As you'd expect it's the plug-in variants that make the most sense for company car drivers, the TFSIe versions available with either a 2.0-litre four-cylinder or 3.0-litre V6 mated to an electric motor that can carry you for 43 miles in zero emissions mode.
The latter, called the 55 TFSIe, is turbine smooth and delivers 362bhp, but prices start at an eye-watering £73,105. For most, the 295bhp 50 TFSIe makes more sense; it's as quick as you'll ever need and nearly as smooth, yet has a much lower price and 11 percent BiK rating.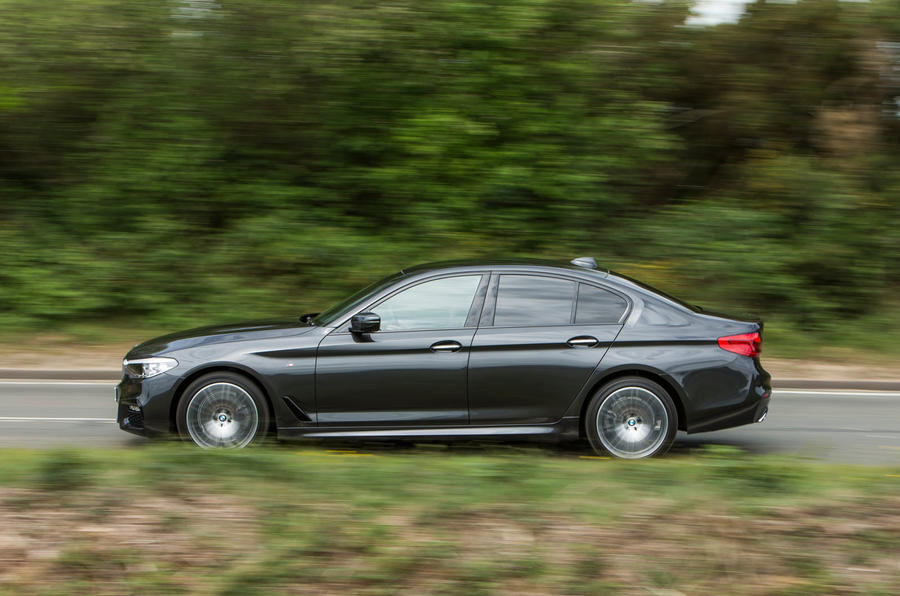 530e SE: Few cars have held sway in the company car pecking order quite as convincing as the 5 Series. For decades the big BMW has been the go-to choice for go-getting executives that want to dress to impress. Yet with its engaging rear drive handling and range of engines that blend power and efficiency, the Bavarian big shot is great to drive too.
With a benefit in kind rating of 11% the plug-in hybrid 530e and 545e are the most cost effective choice, especially in well-equipped SE guise, but don't rule out all-round talents of the 520d. The spacious saloon looks the part, but don't rule out the versatile Touring estate as it only costs a few pounds more in tax.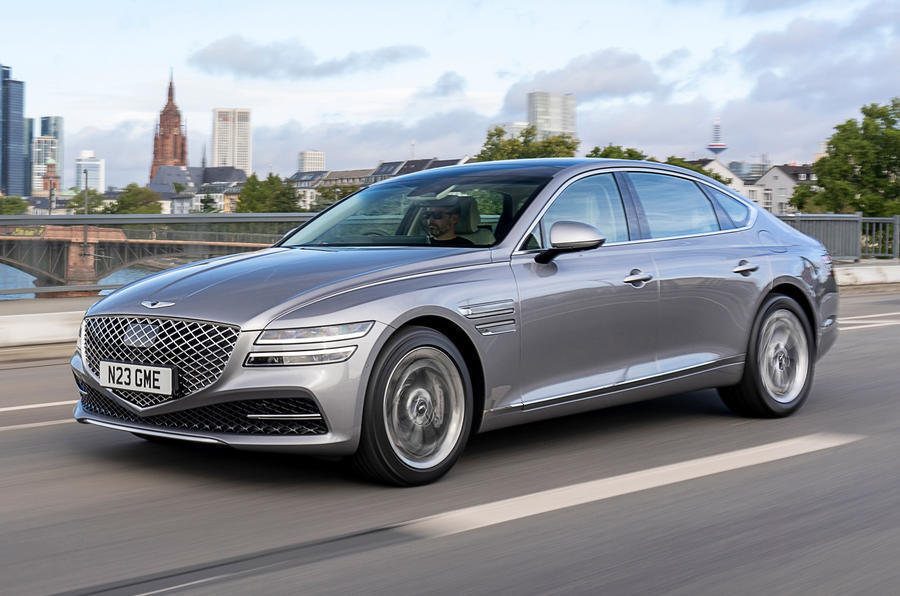 G80 2.2SD Premium Line: Hyundai's high-flying premium sub brand has been big business in the USA for years, but this is the first time it's tried to crack Europe. It's not a bad debut effort either, the big Korean machine majoring on comfort and refinement, with a supple ride and vault-like isolation from the outside world.
As a company car choice, however, it's somewhat hobbled by a limited choice of four-cylinder petrol and diesel engines that feature no electrification. That said, keen prices mean the lavishly equipped 2.2D Premium Line will cost higher rate earners will pay £5306 in tax on a 36% BiK rate, compared to the £5051 on the 29% rated BMW 520d M Sport.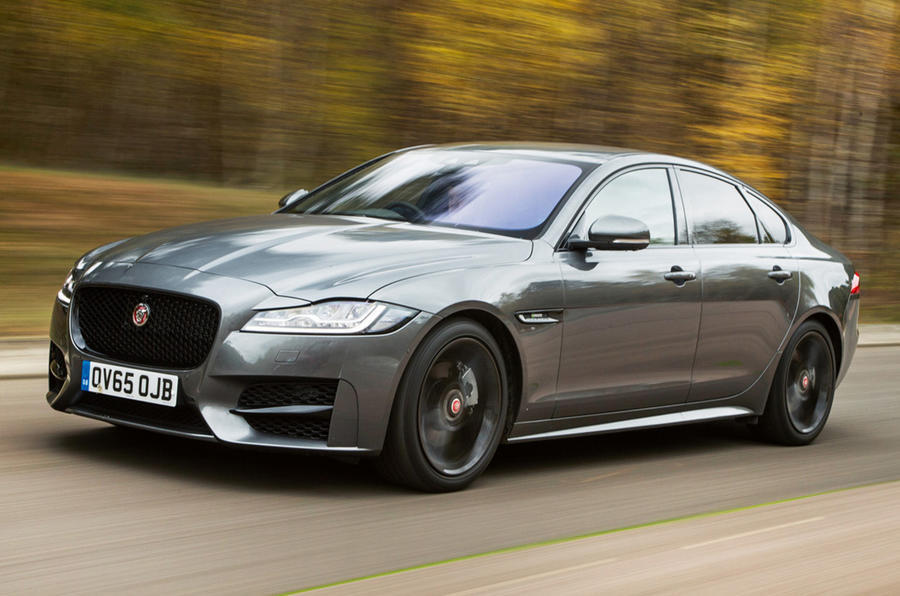 XF D200 R Dynamic S: Despite leading the EV charge with its i-Pace, Jaguar has been slightly slower on the electrification uptake with its other models, including the handsome XF. It's 2.0-litre petrol and diesel Ingenium units do now benefit from mild hybrid assistance, but there's no plug-in version. As a result business users will pay more in tax, with even the most cost efficient D200 R-Dynamic S attracting a BiK rate of 30%.
However, by significantly lowering prices, Jag has ensured that a lower rate earner will pay around £2000 in tax, which is £500 less than a BMW 520d. In return you'll get a stylish saloon that packs brilliantly fluid handling and a cosseting ride. It also has one of the best cabins in the business, melding the latest tech with a club class ambience.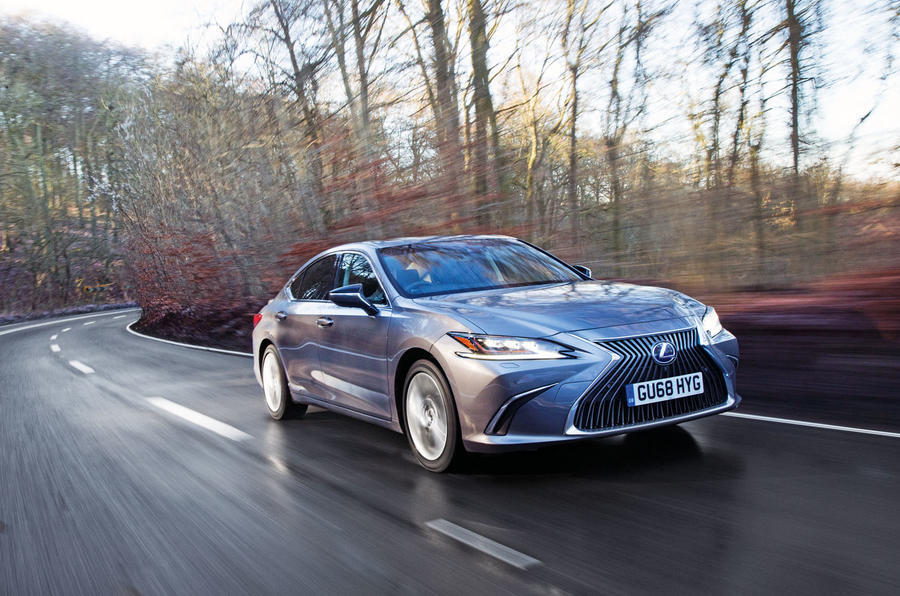 ES300h Premium Edition: The forgotten four-door contender from the executive saloon set, the Lexus ES isn't without its charms, especially if you value impeccable build quality and epic low-speed refinement above all else. It looks distinctive too, while the lavishly appointed interior offers supreme comfort.
It's uninspiring to drive, but the 215bhp 2.5-litre petrol-electric powertrain is smooth and on a par with four-cylinder diesel rivals for efficiency and tax-friendliness, with a BiK rating of 29%. The standard car is the most cost effective, but we'd sacrifice a little more of our salary for the Premium Edition with its larger 12.3-inch infotainment screen that makes life easier on the road.
C300e AMG Line: Long time sparring partner of the BMW 5 Series, the E-Class takes a more mature approach to its executive express duties. It's not as involving, but the trade-off is a plusher ride, even lower noise levels and an even more upmarket ambience inside.
Like many, the plug-in hybrid makes the most sense for business users, but the Merc offers a twist in that you can have diesel or petrol versions. Both fall into the 11% bracket, will run 30 miles in EV mode and cost much the same in tax spec for spec, but we'd plump for the smooth punchy 316bhp E300e in lavishly appointed AMG Line trim.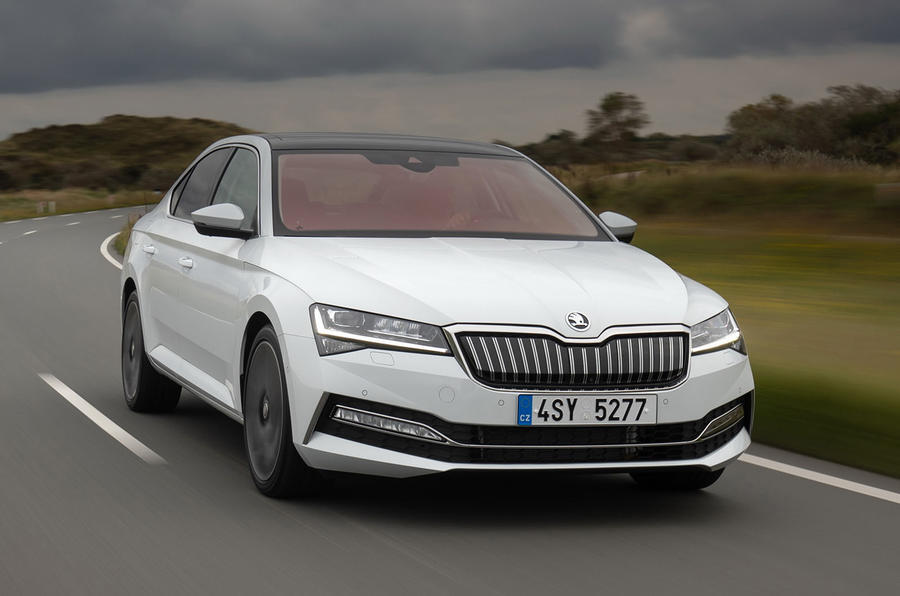 Superb iV 1.4 TSI PHEV SE Technology: You might think the Skoda would be out of its depth compared to premium branded rivals that fill the rest of this list, but the Superb can easily hold its own. It not only looks smart, it feels classy and solidly built inside, where you'll find more space than any other car in our top ten.
It's good to drive as well, with grippy and precise handling plus a controlled ride, especially on the optional adaptive dampers. The 2.0 TDI SE Technology is worth a shout if you can't recharge, but for most the plug-in iV models make the most financial sense. Rated at 11% it packs 215bhp and a 39 miles EV range, the same trim will cost lower rate earners £776 in tax, compared to £1639 for the diesel.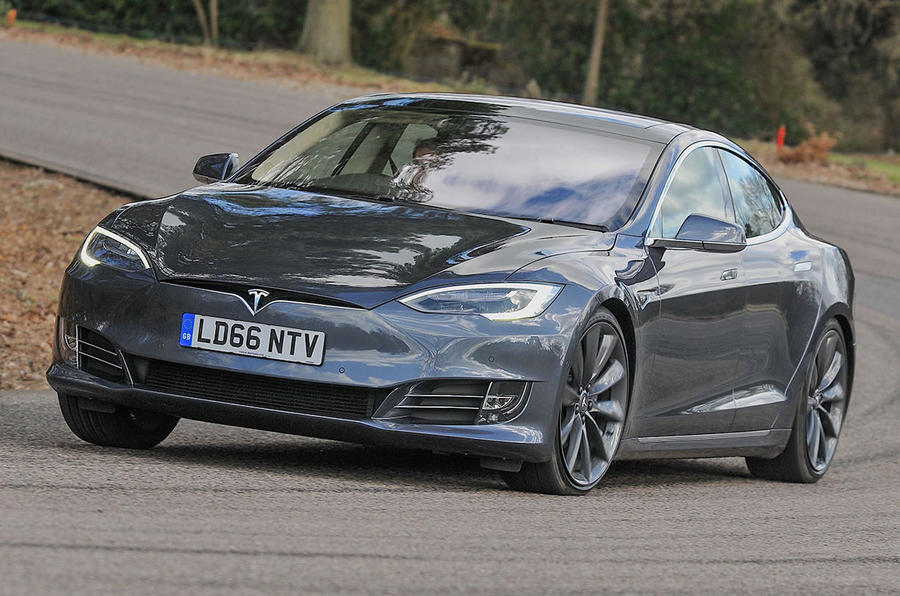 Model S Long Range: The pioneering electric luxury saloon has benefitted from a raft of improvements recently, including a classier and more robust feeling interior. Crucially, the Long Range version will now crack 400 miles on a single charge, plus as with all Teslas you have access to the brand's Supercharger network.
A seven-seat option delivers something no other car in this list can manage and, because it's rated at just 1% your BiK bills will be lower than a city car's. Of course there's the small matter of the £95,980 list price (you'll need a very understanding and generous fleet manager), while it's lifeless handling means that once you've got over the blistering acceleration there's not much to keep keen drivers entertained.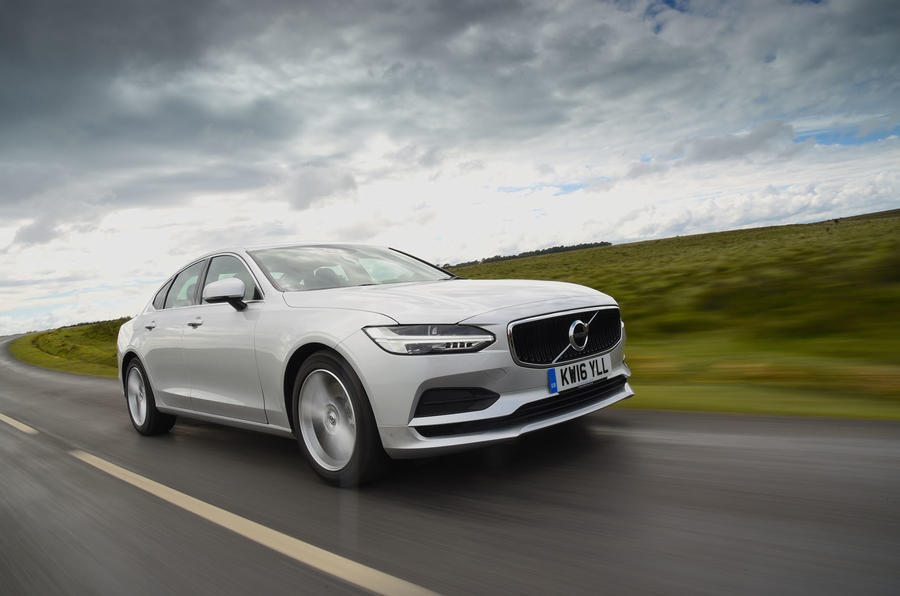 S90 R-Design T8 Recharge: Volvo has stolen a march on its premium rivals by offering its flagship saloon as a plug-in hybrid only. Featuring a larger 18.8 kWh battery and a more powerful 141bhp electric motor to complement the twin-charged 2.0-litre battery, the S90 T8 Recharge now packs 445bhp and an EV range of over 50 miles, yet its BiK rating has dropped to just 7% thanks to CO2 emissions of just 19g/km.
This sybaritic Swede is still more a hushed long distance cruiser than balletic back road entertainer, but it's hugely comfortable and in good-looking R Design guise will cost higher rate earners just £1616 in annual tax.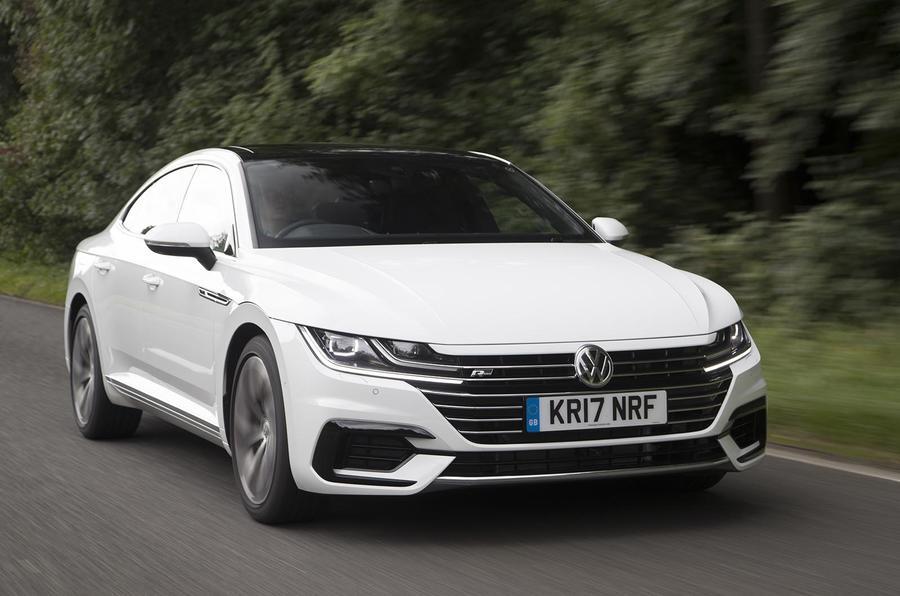 Arteon 1.4 TFSIe R Line: Effectively a Skoda Superb in a designer suit, the rakish Arteon doesn't lack anything in kerb appeal compared to more expensive models here. Better still, a recent facelift saw the addition of the same 1.4-litre petrol-electric plug-in hybrid drivetrain as the Skoda, making it an even more appealing choice for user-choosers on a tight budget.
The VW favours comfort over blood-pumping handling elan, but with 215bhp it's brisk enough, plus it'll travel up to 37 miles in EV mode and is rated at 11%. Elegance has all the kit, but R Line is just as well equipped, yet looks more seductive and, with a salary sacrifice of £925, is just £16 more expensive for lower rate taxpayers.