With their instant torque from powerful electric motors, EVs should make perfect tow cars for those who like to couple up a caravan or tack on a trailer.
Yet until recently, many battery-powered models weren't rated to tow, a combination of their short ranges being rendered almost useless by the efforts of hauling a heavy load and their already hefty kerb weights resulting in a towing limit so low as to be virtually useless.
Improvements in battery and motor technology, however, have meant that adding a tow bar is no longer an issue, with some even matching traditional petrol and diesel machines for pulling power.
Here we rate the 10 most muscular EV tow cars based on their maximum rated capacity for a braked trailer.
This VW Group trio all sit on the same MEB electrified platform, which features an out-rigger motor driving the rear wheels. The German giant has been a master of spinning different models of the same platform ever since the MK4 VW Golf of the late Nineties, so despite largely identical underpinnings these three are distinct enough in their approach and pricing to attract very different customers. Yet whichever flavour of battery-powered VW-engineered family hatch you go for, you'll get the same 1,200kg maximum towing weight when you opt for the twin motor layout with the largest 77kWh battery in the either the 295bhp Audi e-tron 50 quattro, the 261bhp Skoda Enyaq iV 80x or the 295bhp VW ID4 GTX. A pop-out towbar is optional on all models, and can be factory or dealer fitted. Lesser powered, rear-wheel drive versions of these machines have a lower 1,000kg limit.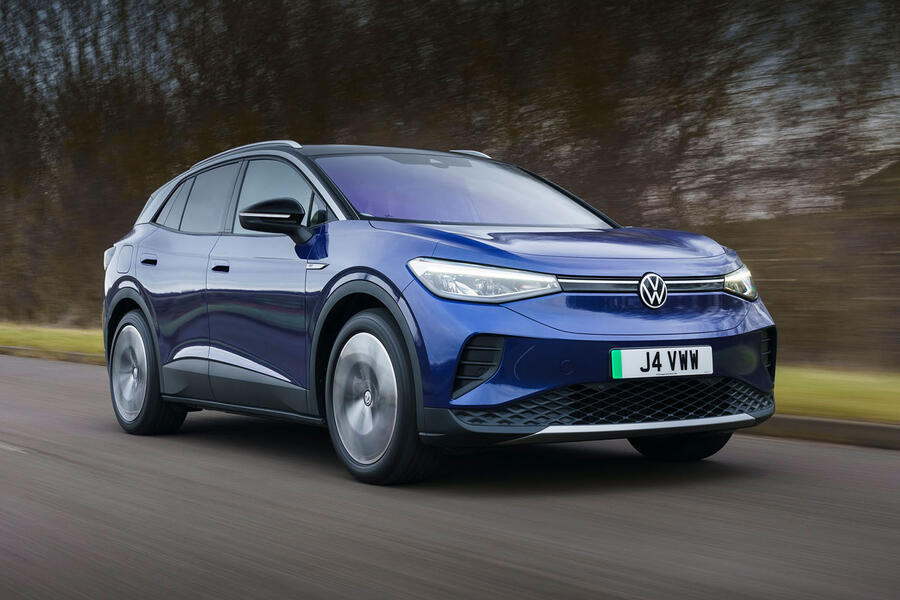 Swedish brand Polestar turned on the style when it launched its first electric car last year, but beneath the bang-on-trend crossover-coupé lines is a seriously capable tow car. Regardless of whether you opt for the entry-level single motor model or the 402bhp four-wheel drive flagship, the 2 can haul up to 1500kg, which is enough for a six-berth caravan, if that's your thing. At around £1000 for its purchase and installation, the 2's tow bar isn't the cheapest, but its ability to haul hefty loads, unlike many EVs, makes this a worthwhile addition. Crucially, when you're not hitched up, this distinctive five-door hatchback is actually a remarkably satisfying steer. Avoid the expensive Performance Pack and its rigid riding Öhlins dampers and the 2 strikes a well-judged balance between crisp handling and cosseting comfort. It goes well, too, and its interior is classy and neatly finished. In Long Range guise, it will travel a useful 335 miles between charges, according to the official WLTP test.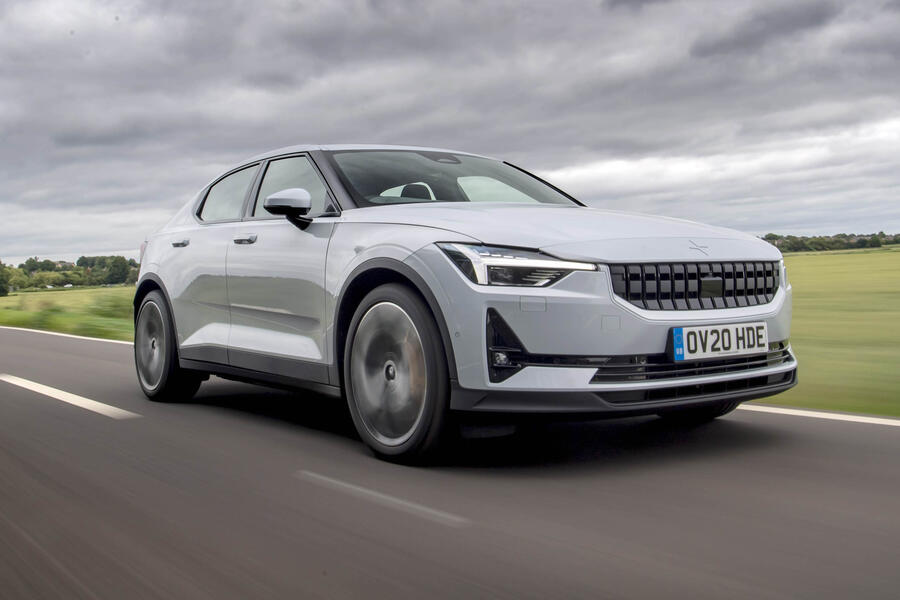 The strikingly styled new Ioniq 5 is more than just a pretty face, because beneath its angular exterior lurks some real muscle. Both rear-wheel-drive and four-wheel-drive models fitted with the larger 73kWh battery are capable of pulling up to 1600kg, which is a similar amount to many ICE rivals. It also has a usefully high nose weight (the figure that can be directly loaded onto the tow ball itself) of 100kg, making it perfect for racks that can carry up to four bicycles. No prices are available for adding a towbar yet, but all Ioniq 5s are prewired to take this addition (even the entry-level 58kWh car, which has only a 750kg towing limit). Our early impressions of the Ioniq 5 suggest that while it should be a capable tow car, there's more to it than lugging power. Crisp handling, a cabin that oozes premium appeal and a healthy dose of character mean that this isn't just a game-changer for Hyundai; it's also likely to set new standards for 'affordable' EVs.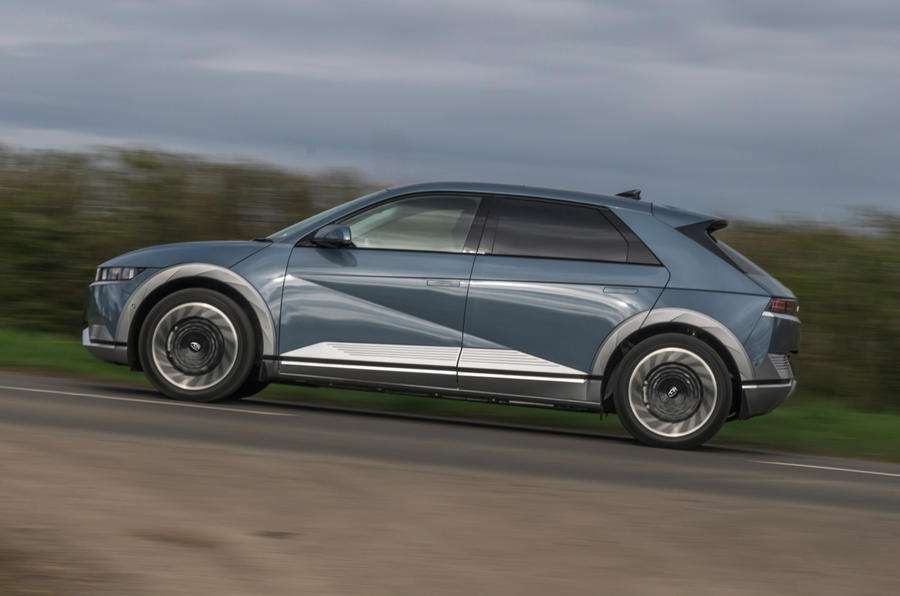 Pricier and more powerful than the closely related Hyundai Ioniq 5, the new EV6 has the same 1600kg maximum towing weight. However, with all versions of the slinky coupé-inspired Kia featuring a large 77.4kWh battery, this pulling capacity applies to all models, from the 225bhp rear-wheel-drive base car through to the 577bhp GT (which is due in 2022). As with all the cars here, towing a large load will make a significant dent in the's range. But on the plus side, an 800V charging system means that, where they're available, ultra-rapid-chargers can replenish the EV6's cells from 10-80% in as little as 18 minutes. We've yet to drive the EV6, but experience of the Ioniq 5, which uses the same E-GMP platform, hints at an EV that will be interesting and engaging to drive – especially the GT, with its claimed 3.5sec 0-62mph sprint time and standard limited-slip differential.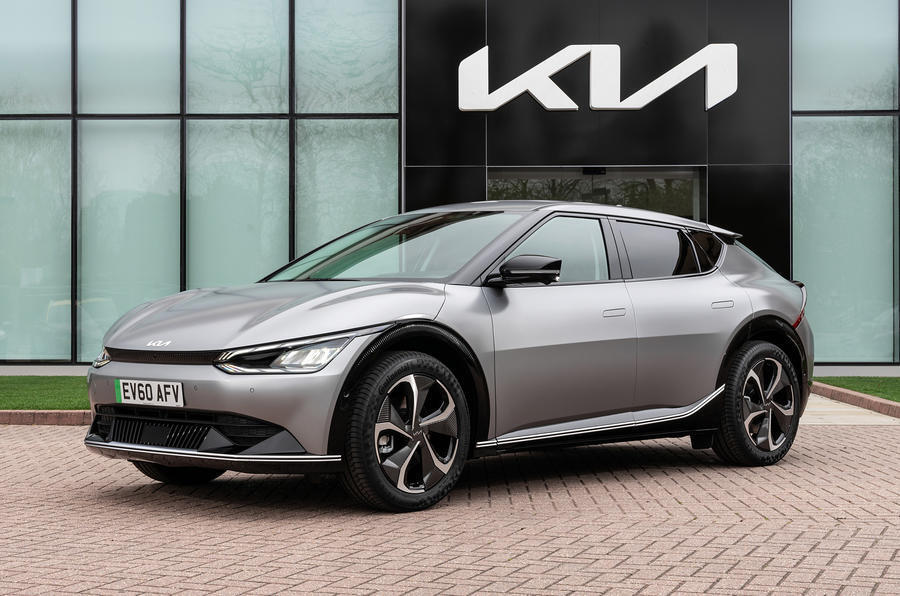 Surprisingly, while BMW has given the rugged BMW iX3 SUV a lowly 750kg towing limit, the sleek i4 can pull a fairly hefty 1600kg. This figure is the same for both the eDrive40 and 536bhp M50 xDrive, which is no surprise given that even the least powerful version of the two delivers a muscular 317lb ft from zero revs. Perhaps more impressive is that the eDrive 40 has a WLTP range of 365 miles, which when you reckon on towing at maximum capacity usually slashes the distance to empty by about 50 percent that still leaves over 180 miles of range. There's also a usefully large 470-litre boot with a practical hatchback opening for easy storage of all your camping and caravanning bits and bobs. And when you're not lugging a large load, the BMW benefits from strong performance, excellent refinement and typically crisp and engaging handling.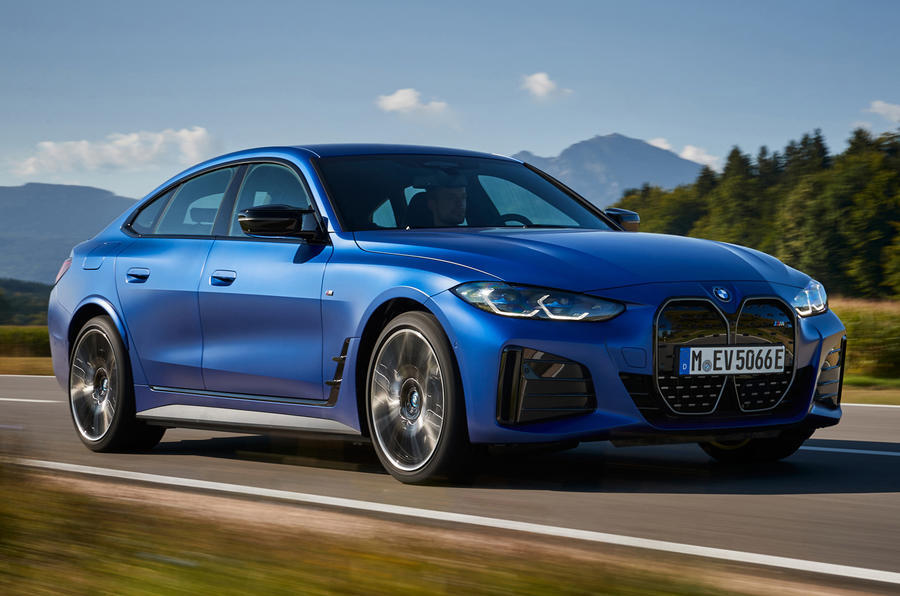 Mercedes' entry-point into electric motoring delivers an impressive towing capacity that matches its much larger sibling, the EQC. In entry-level, single-motor EQA 250 guise, the compact SUV can pull 750kg, but upgrade to the twin-motor four-wheel drive EQA 300 4Matic or EQA 350 4Matic and the maximum capacity increases to a very impressive 1800kg. That's easily enough for a large caravan or even a car-and-trailer combination if you're planning on hauling a track car to circuits. Currently all versions of the EQA are available with a factory-fitted powered towbar (touch a button in the boot and it drops down from behind the rear bumper) for £750, while a Trailer Assist function for the electronic stability programme is also standard. At speeds above 40mph, this system gently applies individual brakes on the car to reduce any potentially dangerous swaying of the trailer, plus it can reduce motor torque and utilise stronger braking force in extreme situations.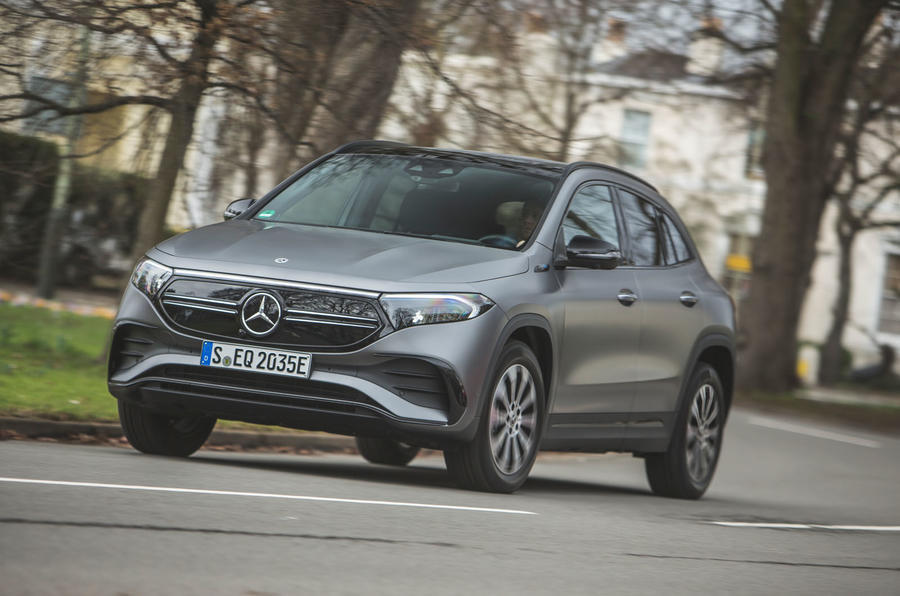 Despite being at least two steps further up Mercedes' electric SUV ladder than the EQA, the EQC's towing limit is capped at the same 1800kg. That might seem a little odd, given the twin-motor EQC 400 4Matic packs 402bhp and a rippling 561lb ft of torque but, given the towing weight takes into account the overall mass in transit, which includes the car's kerb weight, the EQC's 2490kg places it at a significant disadvantage to the 2105kg EQA. What the larger car does have in its favour, however, is standard self-leveling air springs for the rear suspension, providing a level towing platform that does away with the nose-high-and-arse-on-the-ground attitude of many tow cars. It also benefits from the same stability enhancing Trailer Assist system as its smaller sibling.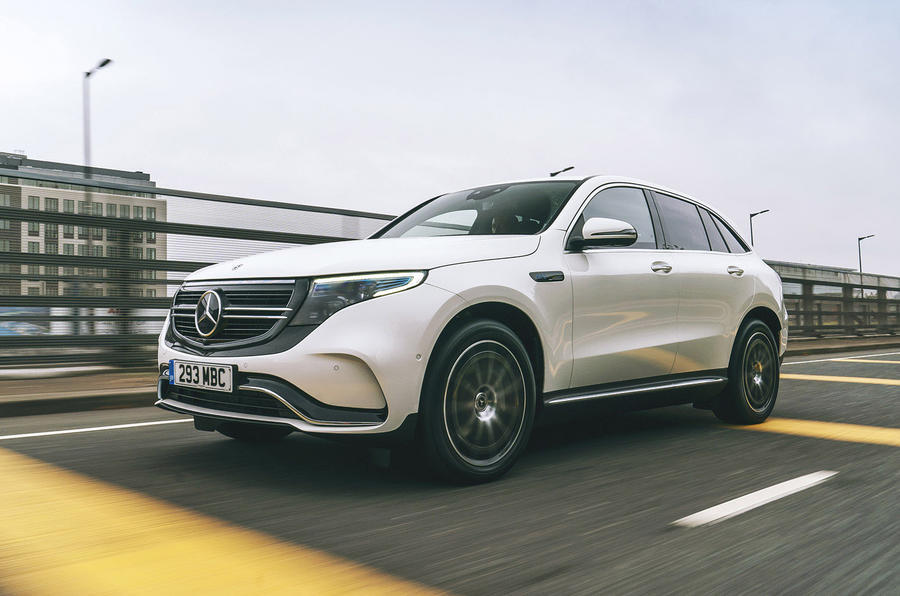 Audi is rather proud of the E-tron's towing capability, using a 402bhp 55 quattro to haul a hefty 1800kg trailer containing a GM EV1 (remember that lead-acid-battery-powered 1990s coupé?) on a publicity drenched 500 mile trip from Tulsa, Oklahoma to Austin, Texas in the US. Yet while it managed to crack a 60mph average for the trip, this figure didn't include the time it needed to stop and recharge, because like all our EVs here, hauling a load will take a toll on range. In the case of the Audi SUV, that meant its claimed range of 252 miles was slashed by more than a half to just over 100 miles. On the plus side, if you're not doing big distances, the E-tron in all its guises (496bhp S, swoopy Sportback and entry-level 50) all have the same 1800kg capacity, while all-round air suspension keeps everything on the level. The standard E-tron also has a 660-litre boot for all that caravanning and camping overflow.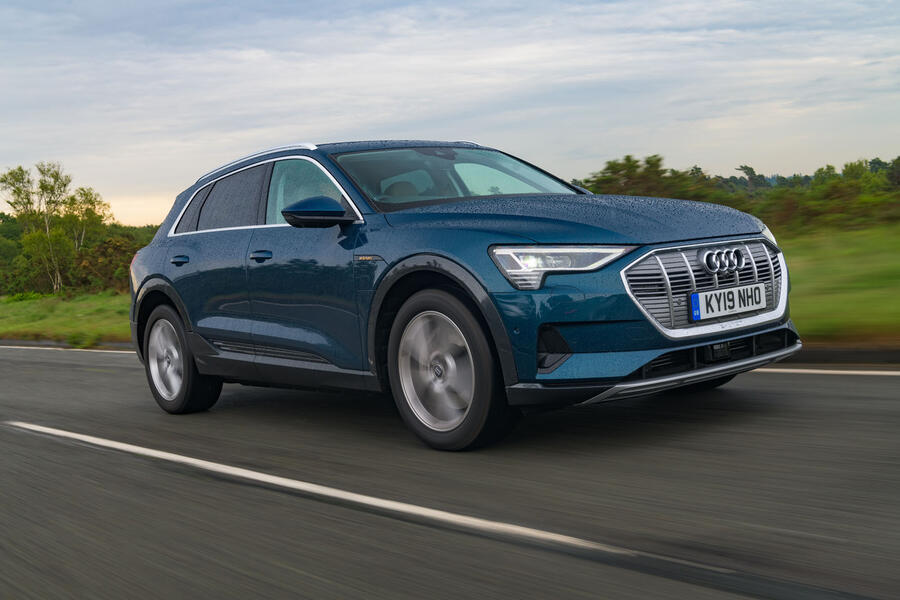 The Tesla Model X can cope with pulling up 2268kg, rivalling many large, diesel-engined SUVs (although it's still some way short of the Land Rover Discovery's 3500kg limit). This impressive figure means that it's easily possible to hitch up a large twin-axle caravan, even if doing so will likely significantly eat into the Long Range variant's claimed 360-mile range. That said, with north of 800lb ft of instant torque, this SUV's performance is unlikely to be greatly affected by hauling a heavy load. Plus, like the Mercedes-Benz EQC and Audi E-tron, the Model X has air springs as standard, making it easier to hitch a trailer or caravan by raising or lowering the ride height as required and keep an even keel while on the move. A large boot and seven-seat capability further boost its practical tow car credentials. Its gullwing rear doors will cause a stir at the campsite, although the patchy build quality and inert driving dynamics mean it's not without its compromises.
There's no denying BMW has gone big with its EV flagship, the challengingly styled iX boasting the sort of Top Trumps-style stats that would trash the much of its opposition, particularly in range-topping xDrive50 guise. Not only does it offer plenty of power with 516bhp and a rippling 564lb ft of torque, it'll also travel a claimed 380 miles on a charge thanks to its large 80.7kW battery. However, the number that interests us most here is the 2500kg towing limit, which is as much as some fairly heavyweight ICE machines. More importantly, you get the same towing ability with the less costly 321bhp e40xDrive models. Both also feature twin motor four-wheel drive meaning excellent traction even when pulling a trailer out of a slippery field.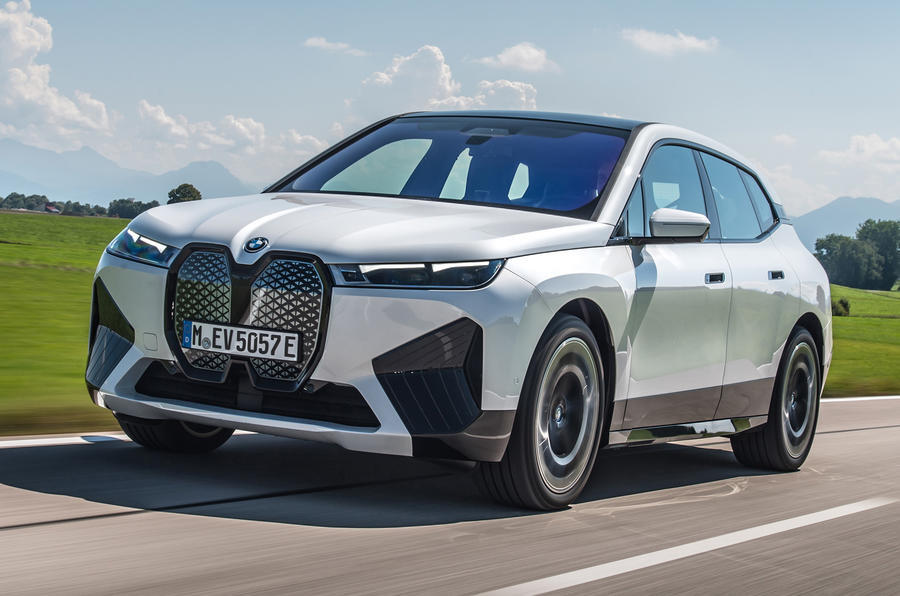 READ MORE
Can you tow with an electric car or a hybrid?
New electric cars 2021: what's coming and when?