Company cars have always been a perk, a tasty four-wheeled sweetener for signing up to a new job. Yet in recent years, increasing taxation has meant that many users have been abandoning these machines in favour of cash alternatives. However, with the Government keen for us to go green, there are now plenty of incentives to sign up for a set of company wheels if you're willing to embrace electrification.
So, what are the best cars for business users? Here we list our favourites in 10 categories, from superminis to SUVs and everything in between. All of them combine a low Benefit-in-Kind (BiK) rating (the percentage of the car's value that you're taxed on) yet are still great to drive.
Compact crossover 
Range Rover Evoque P300e SE: Range Rover stole a march on rivals when it launched the original version of its eye-catching Evoque, while the latest second generation continues to keep the competition at arm's length. Stylish and sophisticated, it's as good to drive as it is to look at and sit in, distilling the luxury vibe and go-anywhere versatility of its larger siblings into a smaller and more manageable package. Better still, the arrival of the P300e plug-in hybrid has made it much more attractive for company car user choosers. The incredibly slick 1.5-litre three-pot petrol and electric motor combo promises 34 miles of electric range and 44g/km of CO2 for an 11% BiK rating. Lower rate earners face a minimum tax bill of £981, but we'd stretch to £30 more for the lavishly appointed HSE.
Autocar's company car tax calculator shows exactly what you'll pay for every make and model
Large electric car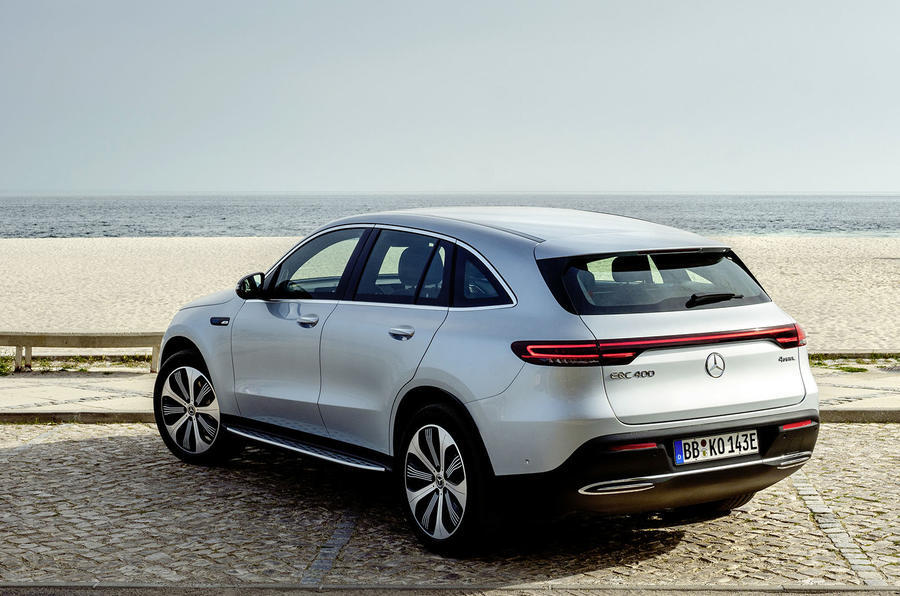 Mercedes EQC400 4MATIC Sport: Mercedes' first all-electric car also remains one of its best. Fighting off challenges from SUV rivals from Audi, Jaguar and Tesla, the handsome EQC is a great all-rounder, mixing polished driving dynamics with a handy 255 miles of range. With 402bhp on tap from its twin motors, the Merc delivers a startling turn of speed, while its air-suspension melds a plush ride with accurate handling. It's roomy too, while the interior is typically tightly finished and packed with high grade materials and tech. For business users the entry-level Sport is the model to go for, it's lavishly equipped but with a 1% BiK rate higher rate earners will pay just £263 in tax.
Mid-size exec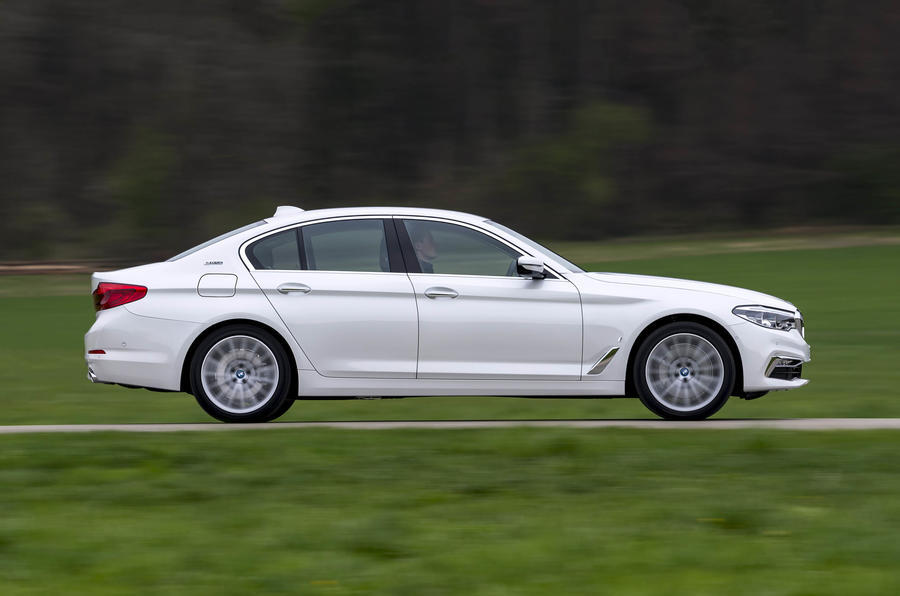 BMW 530e SE: Some things never change, and despite numerous challengers – both saloon and SUV – the 5 Series remains king of the corporate car park. This is especially true of the plug-in hybrid variants, which deliver the BMW's trademark sharp handling and cosseting long distance refinement, but throw in a welcome dose of tax-relief. The 288bhp 530e is best, it's combo of 2.0-litre four-cylinder motor and 127bhp electric motor being beautifully integrated for a pleasing combination of punch and parsimony. It also results in 31g/km CO2 emissions and an 11% BiK rating that results in an annual salary sacrifice of as little as £1,073 on SE models.
Family hatchback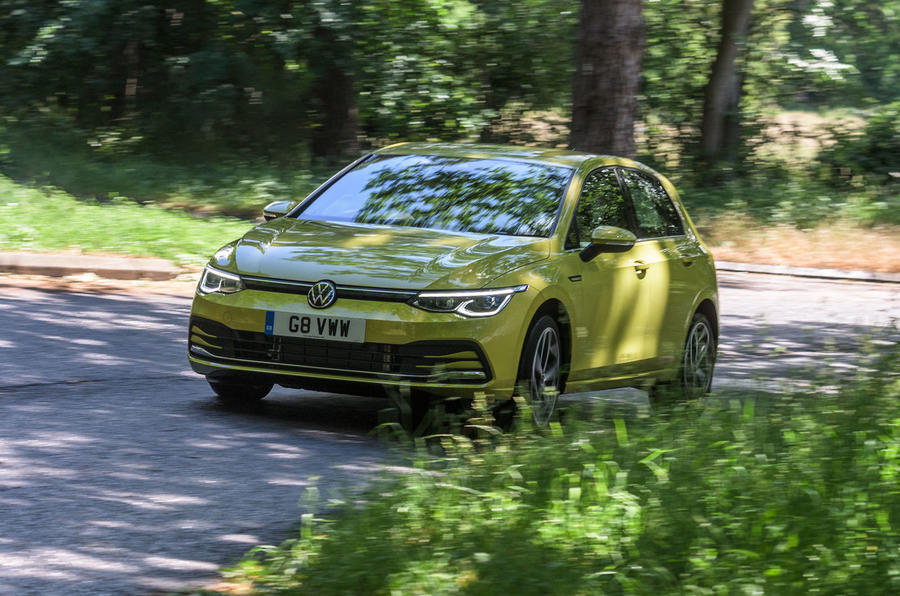 VW Golf 1.4 TSI eHybrid Style: The evergreen Golf has always been a family hatch hit, but the latest eighth generation model puts the versatile VW back at the top of the class. Of course, there's a Golf for every taste and budget, and for company car drivers it's the plug-in 1.4 TSI eHybrid in lavishly equipped Style trim, which with CO2 emissions of 21g/km attracts a lowly seven percent BiK rate. Yet with 204bhp on tap it's no slouch, while like other models it serves-up a perfectly judged ride and handling balance. The touchscreen infotainment system is fiddly, but in all other respects this is a car that'll keep drivers and fleet managers happy.
Compact family saloon
BMW 330e SE Pro: Such is the brilliance of the BMW 3 Series that you wonder why rivals even bother. A mixture of engaging handling, impressive refinement and a hewn-from-solid quality make it the default choice for those that love driving and are also climbing the corporate ladder. The 318d used to be the default tax-busting choice, but the plug-in 288bhp 330e delivers more performance (it's 0-62mph sprint of 5.9 seconds is nearly three seconds faster) yet with 30g/km CO2 emissions it's rated at 11% BiK, meaning a lower rate earner will pay £888 in tax compared to £1,956 for the cheapest diesel model.
Family SUV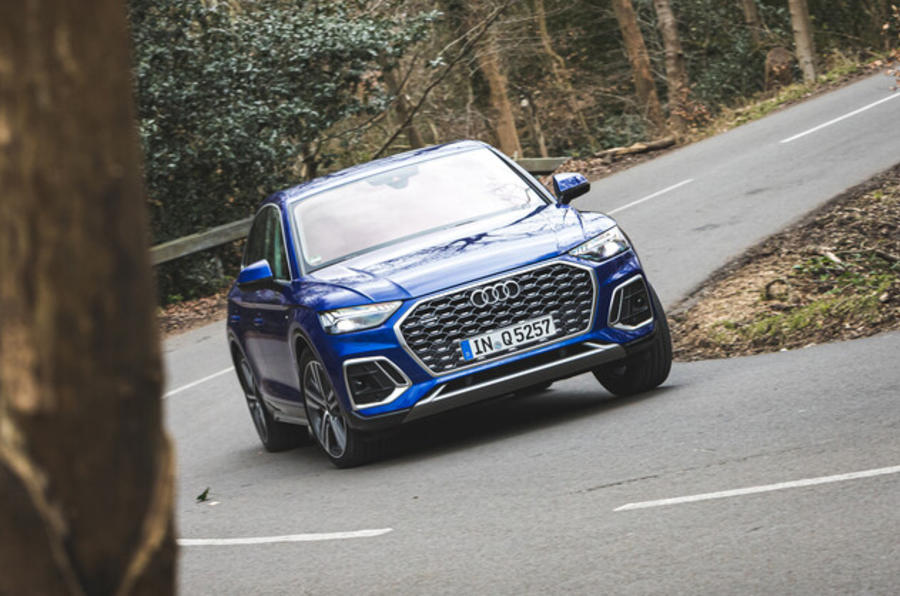 Audi Q5 50 TFSIe Sport: It's hard to pick fault with the stylish and beautifully finished Q5, which is a consummate all-rounder. Spacious, well-equipped and oozing premium appeal, the high-riding Audi is the sort of car that slips seamlessly into your life. It's not much fun to drive, but it's poised, planted and benefits from quatrro security, plus it's comfortable and has impeccable long haul credentials. The addition of mild hybrid engines have improved efficiency, but business users are better served by the plug-in hybrids. The 50 TFSIe in Sport trim combines 2.0-litre petrol and electric power for 295bhp and 35g/km emissions, the latter resulting in a 13% BiK rating. If your budget stretches further up the range, bear in mind the 362bhp 55 TFSIe costs barely any more in tax over an equivalent spec 50 TFSIe.
Luxury SUV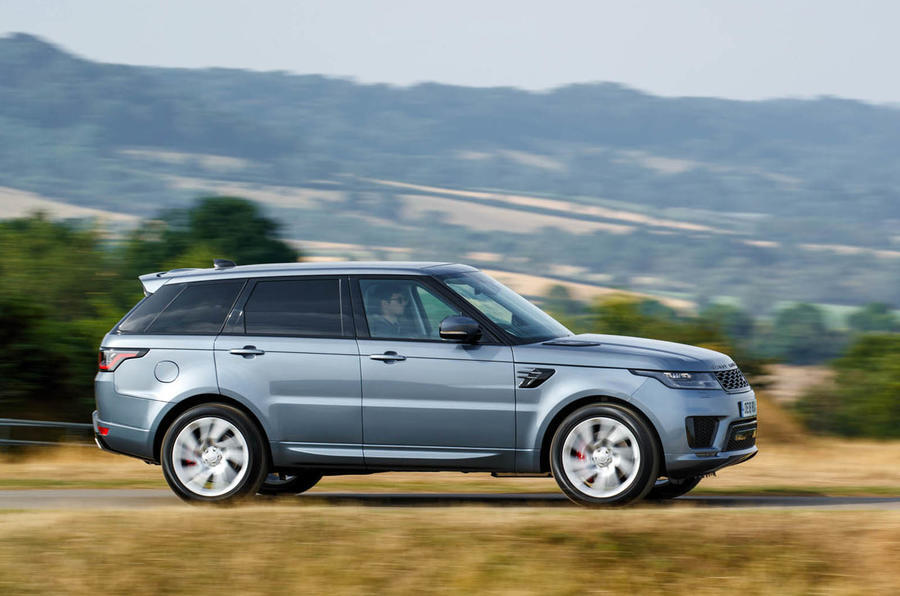 Range Rover Sport P400e PHEV HSE: Before the arrival of a plug-in petrol-electric option, the Range Rover Sport was an expensive business indulgence. However, by combining its 2.0-litre Ingenium petrol with an electric motor, the P400e models can crack 25 miles in zero emissions mode and emit as little as 74g/km CO2 in the HSE, which works out at an 18% BiK rate, meaning you'll pay half the tax of an equivalent diesel D250. It's not as refined as six-cylinder Sports when worked hard, but in all other respects you get the same remarkable breadth of talent that allows it to be dynamic on-road and unstoppable off it. It's luxurious and spacious interior is also likely to impress those corporate clients.
Small electric car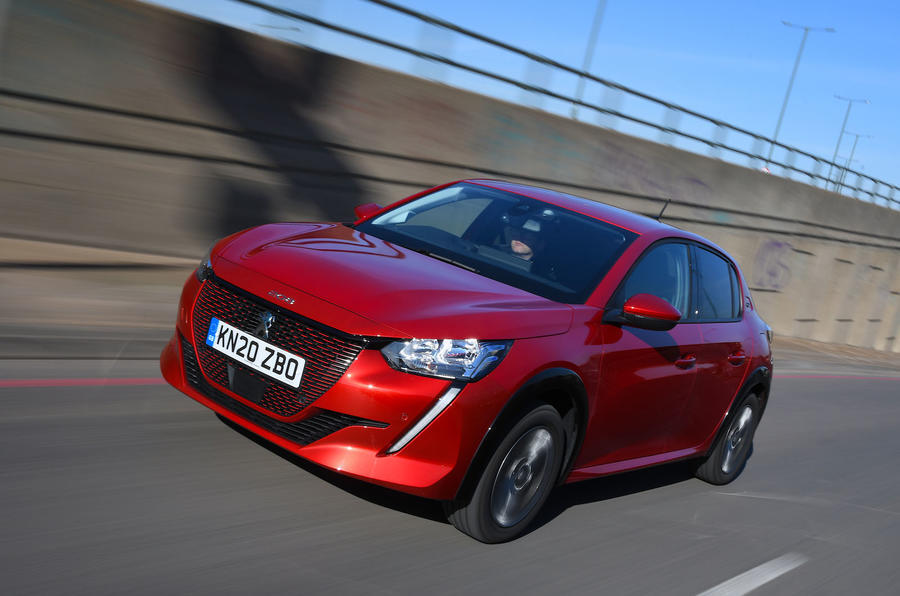 Peugeot e-208 Allure Premium: It's still rare these days that an all-electric version of a car is more desirable than its ICE counterpart, but that's exactly the case with the e-208. The standard car's style, refinement and comfort perfectly matched the EV's near-silent 134bhp motor and effortless, linear acceleration. It's backed by a 217 mile range and a rapid DC 100kWh charging capability, which is rare in this sector. It's obviously a great company car choice, particularly if your business requires multiple short hops, because all versions are rated at one percent. The entry-level Active Premium will cost just £59 for lower rate users, but we'd add another couple of quid to our tax bill for the much better equipped Allure Premium.
Seven-seater cars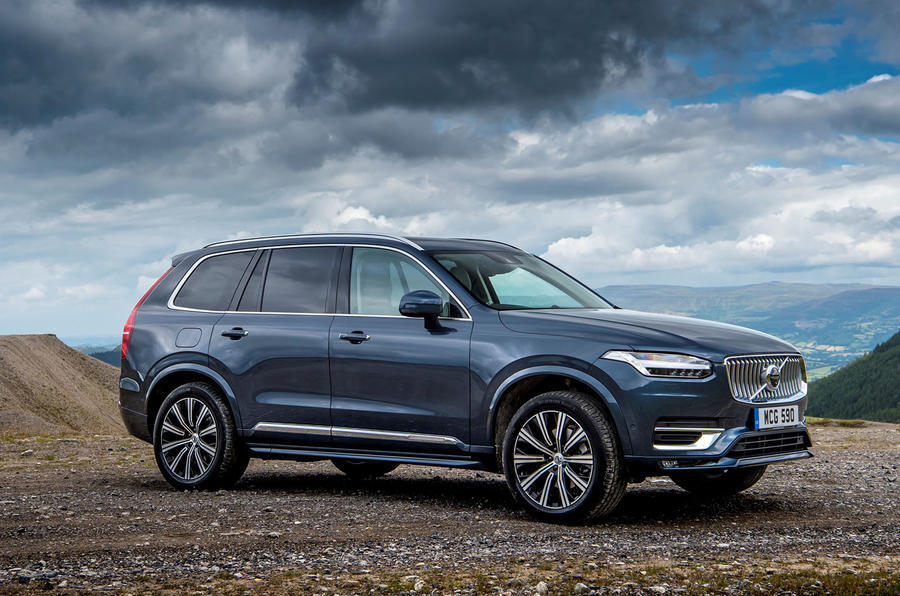 Volvo XC90 T8 Recharge Inscription Expression: It's getting on a bit now, but the handsome and versatile XC90's appeal remains undimmed. Key to its success is a third row of seats that is actually suitable for adults, while it's also good to drive, in a wafty and easy-going sort of way. For business owners, however, it's the Recharge plug-in models that really catch the eye, especially the recently facelifted versions that get a larger 18.8kWh battery that increases EV range to 42 miles and drops CO2 emissions to 28g/km. As a result, it falls into the seven percent BiK band, meaning higher rate earners will pay £1,870 in tax – less than half the £4,292 they'd be liable for with the old car.
Pick-up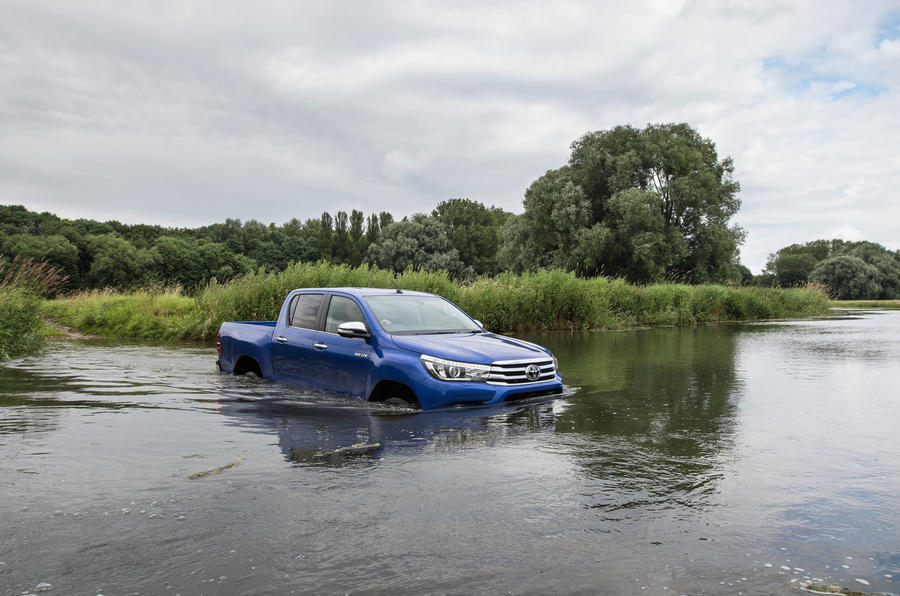 Toyota Hilux: For many, this tough Toyota is the definitive pick-up truck, thanks in no small part to heritage that stretches back half a century. This latest version is the best ever, a refresh in 2019 helping to deliver more car-like manners on the road that made it a viable alternative to an SUV. This is particularly good news for business users, because like all pick-ups with a payload of more than a ton, all Hilux models are flat-rated at £3,500, which means a lower rate earner will face a modest salary sacrifice of £700. This is the same for all models, so if your company will pay, we'd recommend the Invincible with its keyless entry, heated seats and infotainment that pack Apple CarPlay and Android Auto.