When you're sitting in traffic on the M25, do you sometimes close your eyes and imagine you were traversing some far-flung mountain range, or tearing down the Mulsanne Straight at 250mph?
Well, open them again (not least because you're on a motorway), because the Autocar writers have compiled a list of their greatest achievements behind the wheel, and the things they'd like to still do.
Many of these would have been impossible just a few short weeks ago, given the worldwide pandemic, but as restrictions start lifting, now is the time to start planning all the things you wished you were doing while you were stuck at home.
Read on to discover what it feels like to drive at 200mph, why Iceland is the best road trip destination, which motorsport events you need to attend and lots more:
Drive a car at 200mph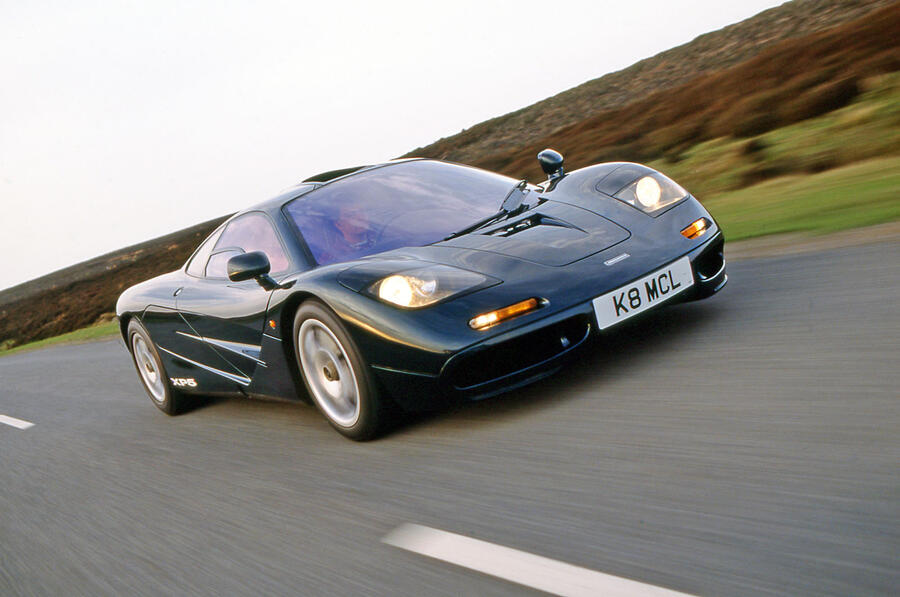 All my conscious life I'd wanted to do it, yet when it happened it was almost anticlimactic. It was 2 May 1994, at Bruntingthorpe, and I was in a McLaren F1 prototype. I still have the recording of colleague Gavin Conway laconically calling out the speeds as XP5 gained velocity at a hitherto unimagined rate for a road car. But it was too quick: it got from rest to 200mph in less than 30sec – to the F1, it was just another number on the dial and, on a wide open airfield, even the sensation of speed wasn't that great. Sorry to disappoint.
Andrew Frankel
Drive on the Isle of Man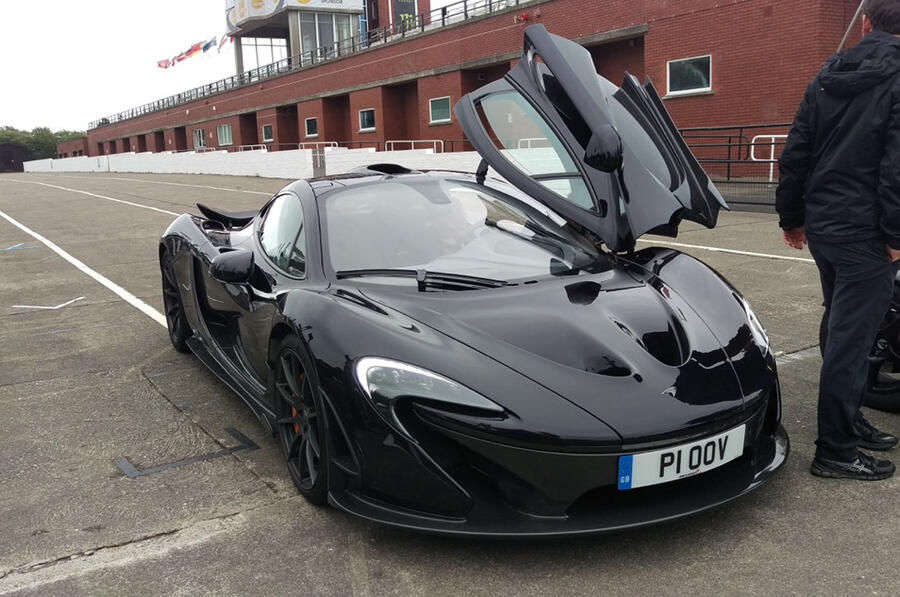 I've spent a reasonable amount of time on the derestricted stretches of Germany's autobahn. But, until three years ago, I'd never experienced the considerably greater thrills of limit-free roads where you drive on the left. The Isle of Man isn't the easiest place to get to, but taking a trio of British sports cars there – a Morgan Plus 8, an Ariel Atom 3.5R and a McLaren P1 – was proper dreams-come-true stuff. Conditions were wet and gloomy but, out of season, the TT mountain road was quiet and the McLaren predictably epic. I'll almost certainly never travel as quickly on a British public road again.
Mike Duff
Do a US road trip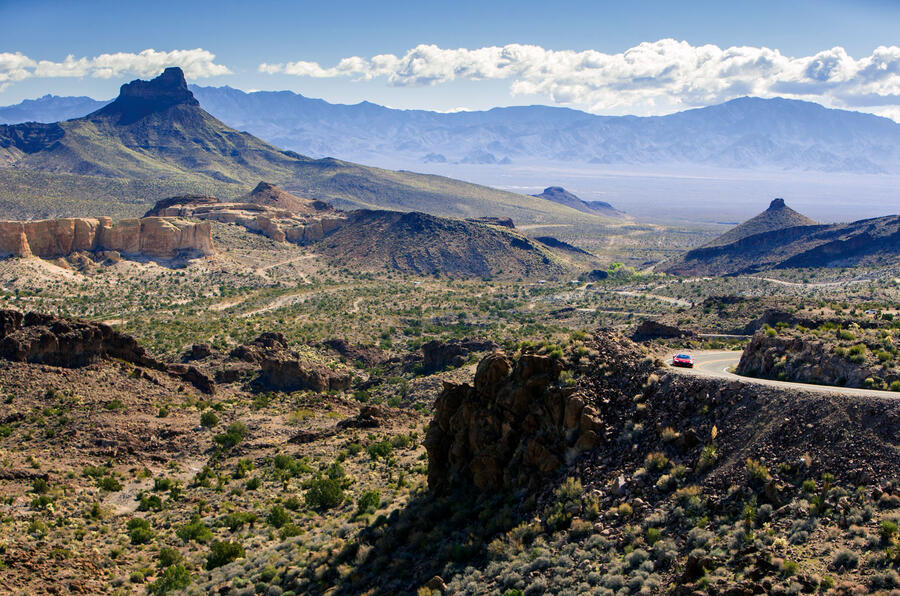 In 1991, I didn't know or care what a bucket list was. Rather more appealing was a direct flight to San Francisco, hire a car and, after a few days, take off for Las Vegas with the future Mrs Ruppert. That was only part one of the road trip. We got upgraded from a grim Chevrolet to a Buick Century, presumably to return the rental to a more lucrative outlet. In between was Yosemite National Park, Death Valley and just miles of what still is a huge, almost endless, film set. Even better in that barge-like Buick.
James Ruppert
Drive a lap of Iceland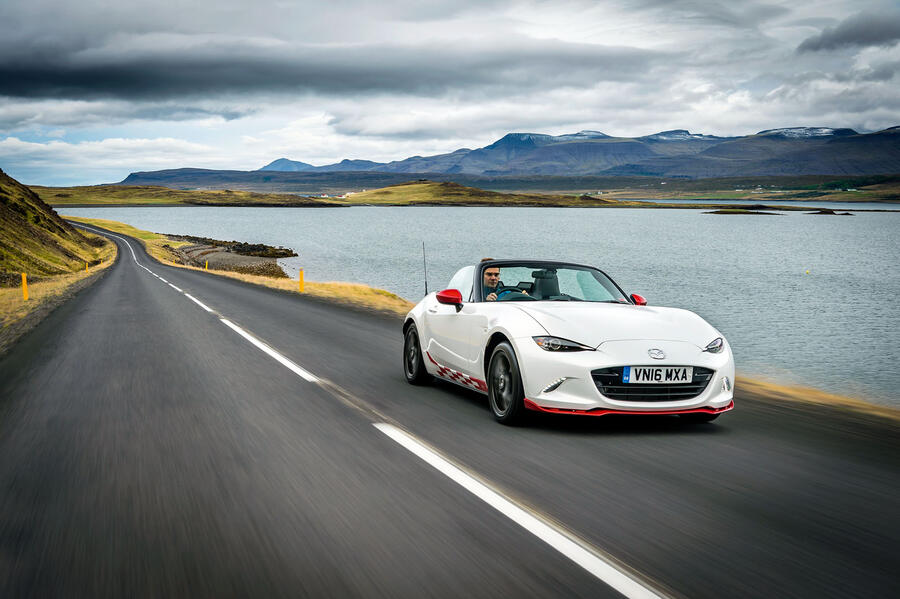 Driving 828 miles in 48 hours may not sound like fun, but when you're doing a lap of Iceland at the wheel of a Mazda MX-5, it's as good as life gets. Yes, in some respects it was fairly arduous: it was a long way, I'm very tall and the MX-5 very small and the speed limits are low and rigorously enforced. But none of that mattered because the land of ice and fire is every bit as other-worldly spectacular as the tourist brochures make out, from the rolling mountains, steaming volcanoes and black sand beaches through to the hot lagoons and iceberg-filled estuaries.
I'm going back with the family this year – but this time we're taking a week over it.
Jim Holder
Mini hunting in Chile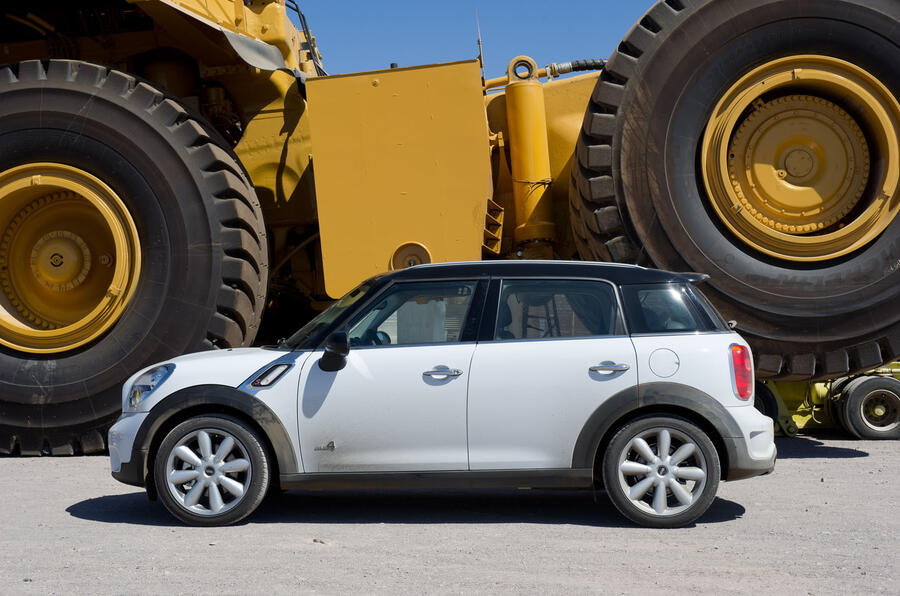 Ever since I found a 1972 British Leyland corporate brochure picturing Chilean-made glassfibre-bodied Minis, I'd been intrigued. Decades later, in 2011, I set out to find the factory that made these curios, in a Mini Countryman. We drove from Santiago, in the centre of this long, thin country, to Arica, close to the Peruvian border, where the factory was. Great moments included driving through the Atacama desert, finding an original glassfibre Mini and randomly discovering that the father of the porter at our Arica hotel had worked at the plant. He took us to two sites, one flattened, the other containing some original buildings and now a university.
Richard Bremner
Drive a hillclimb in a Caterham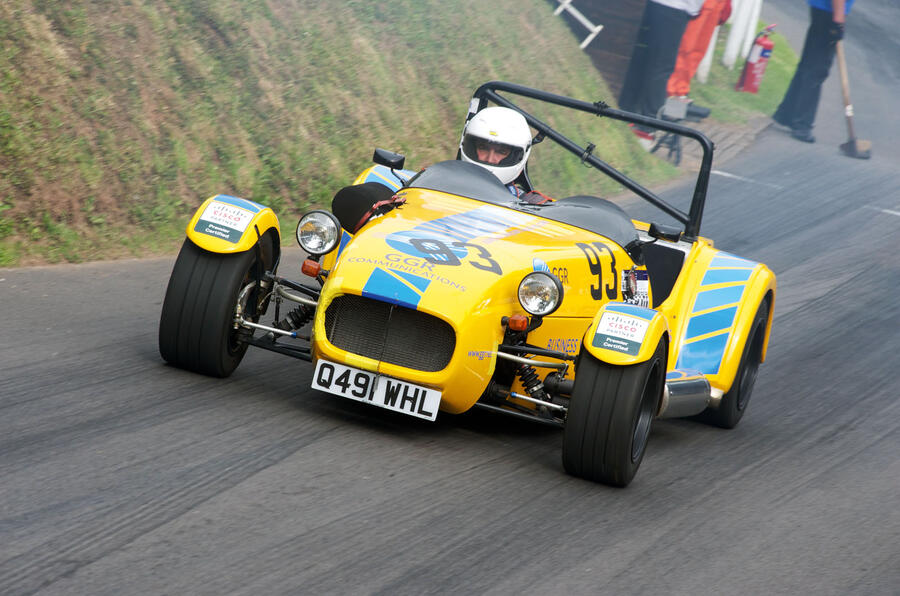 It was the perfect day: a Caterham R300, a helmet and driving overalls on the passenger seat. Lovely weather and an entry for Shelsley Walsh hillclimb. Wife off with her mates so no one to worry about (getting bored). I can't remember how well I did – average probably – but I didn't bend the car. On the way home, I stopped at a lovely village pub and had a pie and a pint. I thought at the time that it doesn't get much better and I think the same now.
Colin Goodwin
Own my dream car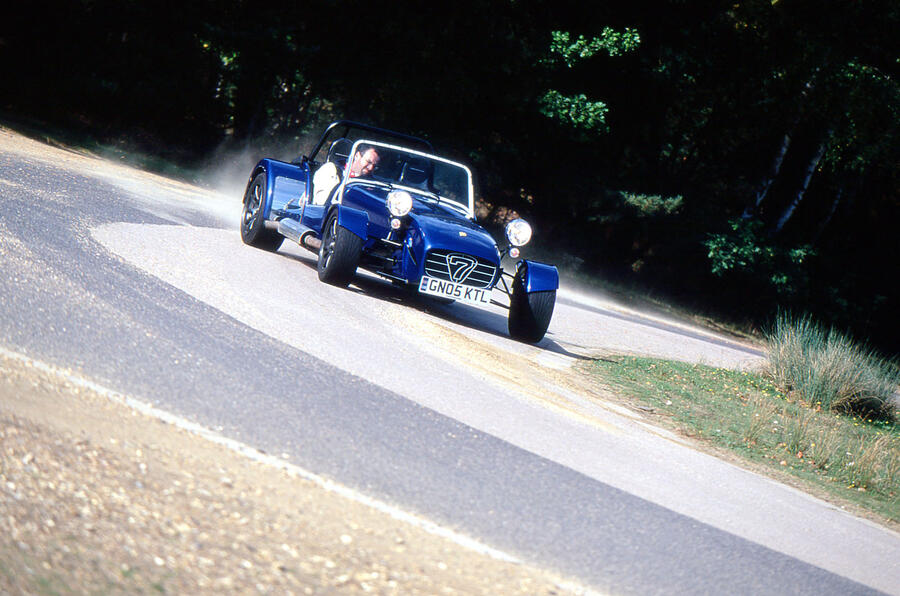 When I was a kid, I wanted a Caterham more than any other car, apart from a Ferrari F40, maybe. But I figured I'd probably never afford one of those. A Caterham, though, seemed doable. "By the time I'm 25," I thought, "I'll have one." So I did. Just. By borrowing almost my annual salary. I bought a stripped-out ex-race car with a 2.0-litre Vauxhall red-top engine making 200bhp-ish, straight-cut gearbox, limited-slip differential and 13in Minilite wheels. And it was great. I used it, loved it, looked after it and later sold it for what I paid for it. One of the best things I've done with cars.
Matt Prior
It's still on my bucket list…
Drive from Cairo to Cape Town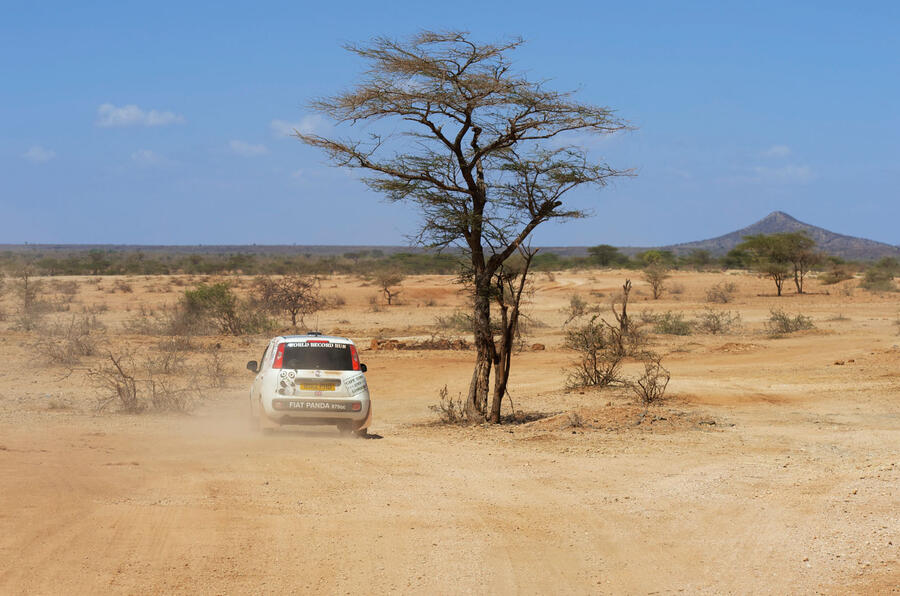 If I could do one transcontinental drive, this would be it. I'd like to do it in a new Land Rover Defender because there'd be no better way of proving it was worthy of the name. I'd like to break the record – held by a Fiat Panda last time I heard – but not to linger a little would be a shame. Although I have no connection to the continent save being married to someone who grew up there, there is nowhere I am happier or, weirdly, feel more at home than sub-Saharan Africa. Plans? None. But if Land Rover were planning such a trip, I can confirm my availability.
Andrew Frankel
Drive across America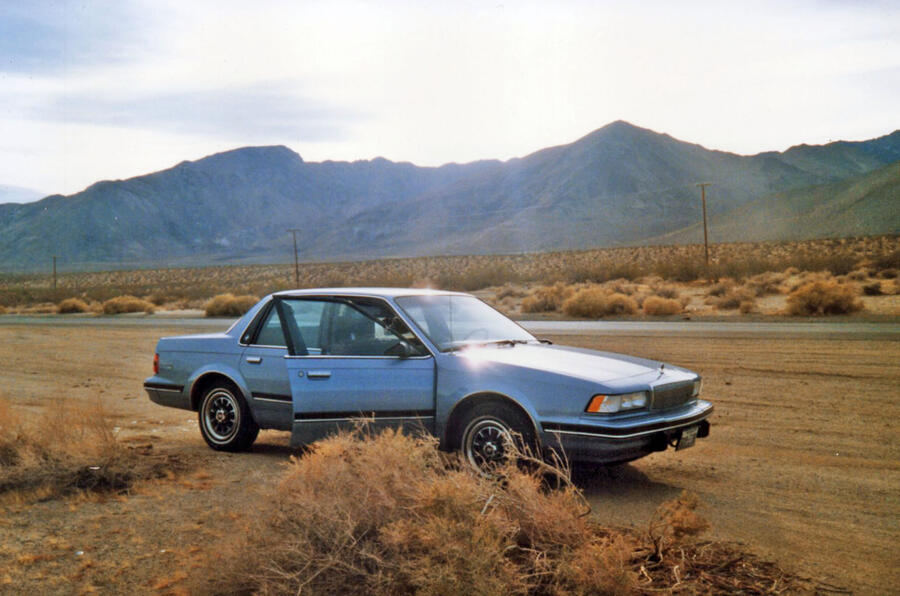 The cliché alarm might be jangling, but I've always wanted to drive all the way across the US in one trip. I don't want to try to beat the record – an improbable 28 hours and 50 minutes from New York to LA – but rather take a leisurely route that I pretty much make up as I go along and one that would be chosen to take in the more interesting roads of Montana and the Pacific Northwest instead of the normal straight shot. The ideal vehicle would be something big, American and dumb: I've toyed with buying a decommissioned police-spec Crown Victoria.
Mike Duff
Buy a BSA Bantam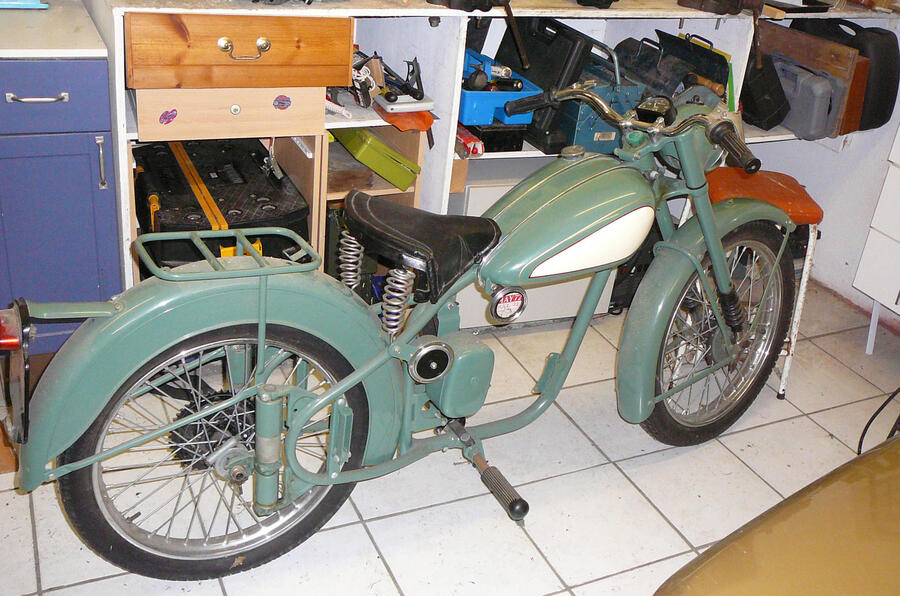 In 1974, my brother-in-law Jimmy Smart gave me his BSA Bantam. It was a Bitza, D1 frame, with a 150cc D3 engine. It was tired and the last tax disc said May 1972 after he rode home from work and chucked a tarpaulin over it. Jimmy died of cancer two years later and I lost heart in the restoration and then discovered girls and cars. I have got it to a stage where it only needs oily engine bits. Finding them has been difficult and I have even toyed with the idea of turning it into a battery-electric Bantam. Help.
James Ruppert
Master off-roading
Every now and then, there's a chance to do some spectacular off-roading as part of a new car launch, but no matter how butt-clenching the challenge, you always know that they wouldn't be asking you to drive through the river lapping over the bonnet if there was the remotest risk of it going wrong.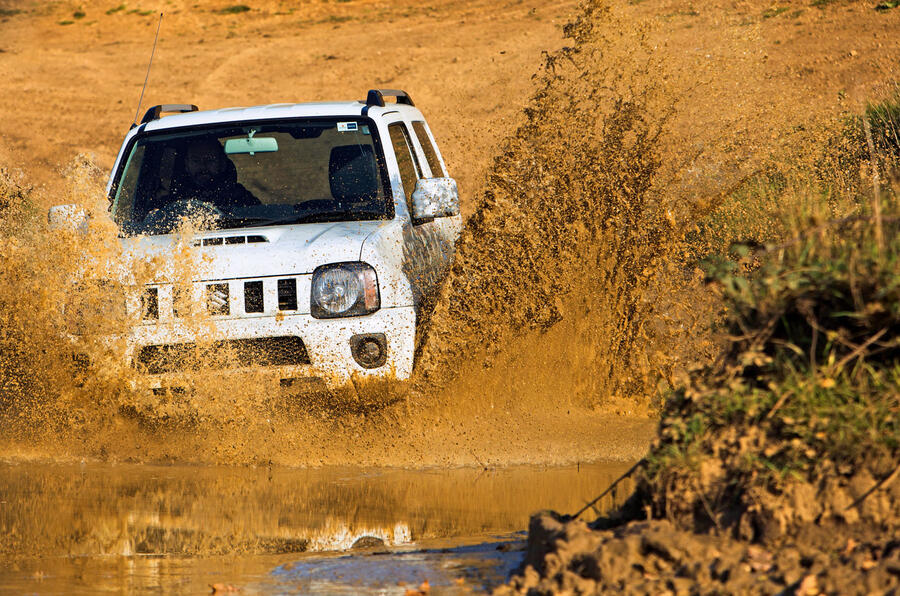 I'd love to buy something cheap and cheerful (an old Suzuki Jimny, perhaps) and spend a weekend with some committed amateur green-laners on unfamiliar roads, protected by their expertise but with a dose of jeopardy thrown in. Research suggests spare time is my only enemy, as joining an appropriate car club looks no harder than a swift internet search and signing a very small cheque.
Jim Holder
Import a US classic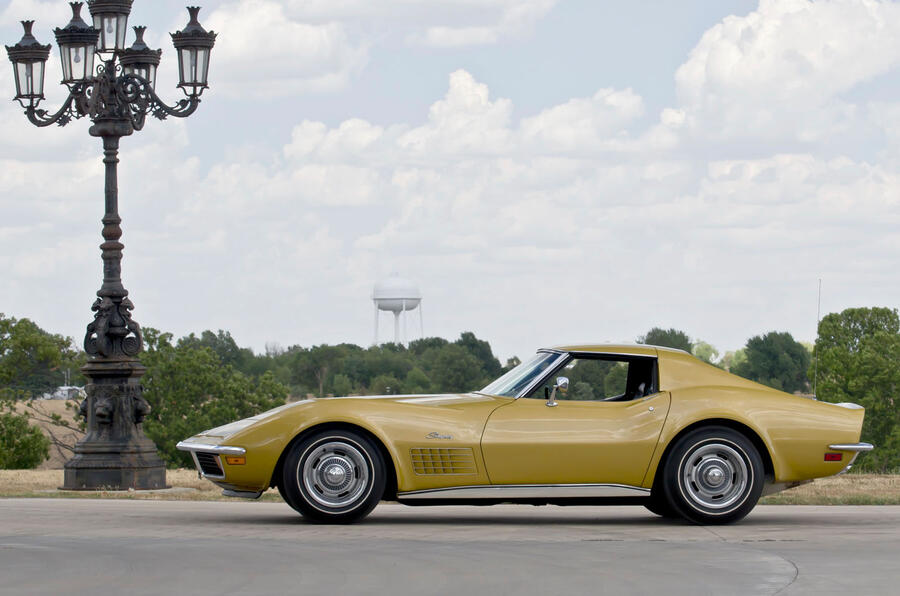 Buying a classic car in the US and driving it to the east coast for shipping: it's a bit of a cliché, and I've half done it already, buying a Chevrolet Corvair in Montana and dragging it to Newark. The difference is that I'd like to drive the next acquisition rather than towing it (the 'Vair wasn't quite fit enough), and this time, I want V8 power, wrapped in one of GM's most dramatic shapes. The '68 Corvette C3 tends to be overlooked these days, being long-lived, degraded and familiar. But early chrome-bumper versions look great and, allegedly, drive spectacularly with the rare 370bhp LT-1 small block. One day, I aim to find out.
Richard Bremner
Drive a Bugatti Veyron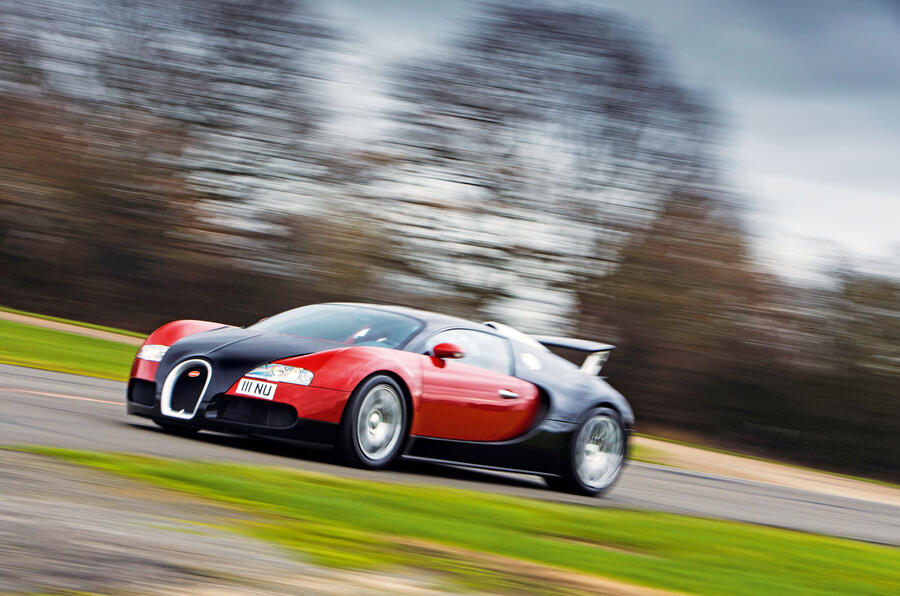 Surprisingly, for someone who considers supercars (let alone hypercars) a waste of time and only of great use to people with self-confidence issues, I would very much like to drive a Bugatti Veyron. I was never offered, or tried to arrange for myself, a drive in the Veyron when it was launched. I'd like a go in one now because I'm curious. I've heard so much about the car that I do feel that I've missed out by not driving one. If you own one and are willing to risk it, you know how to find me.
Colin Goodwin
Restore a car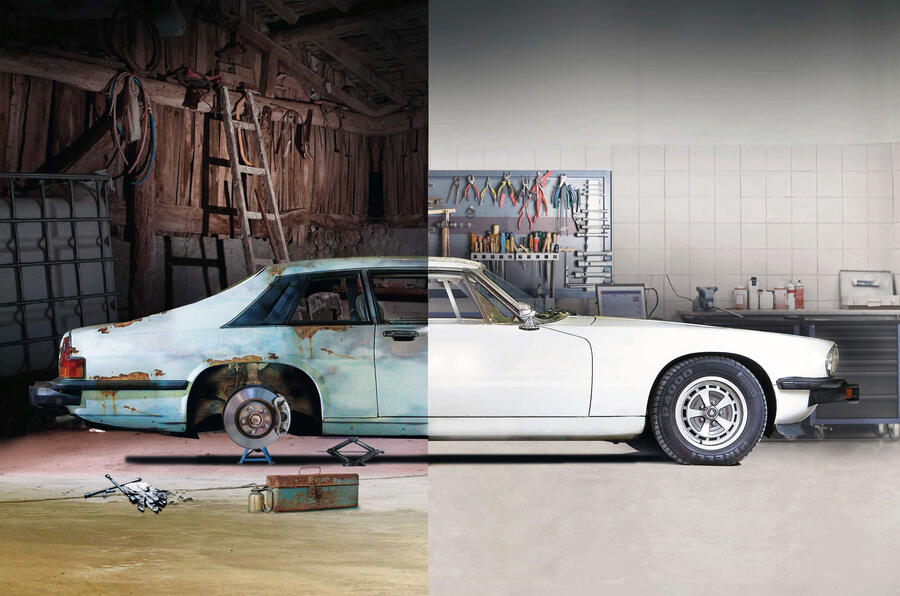 I've done a little bit of welding, a little bit of painting, a little bit of trimming and a little bit of mechanical tinkering. But I've never done any of them particularly well and, crucially, I've never done them together. It's still, though, right up my list of things to do with cars, and I don't think I'll be satisfied until I've taken an absolute barn-find snotter and restored it back to its former glory. Maybe not to concours or factory condition, but to absolutely as I want it. I've almost got space, equipment and skills. One day, it'll all fall into place.
Matt Prior
10 motorsport events for your bucket list
When it comes to motorsport around the world, aim high – and go long. Or not, in the case of the last of our 10 top tips for must-see events…
Monte Carlo Rally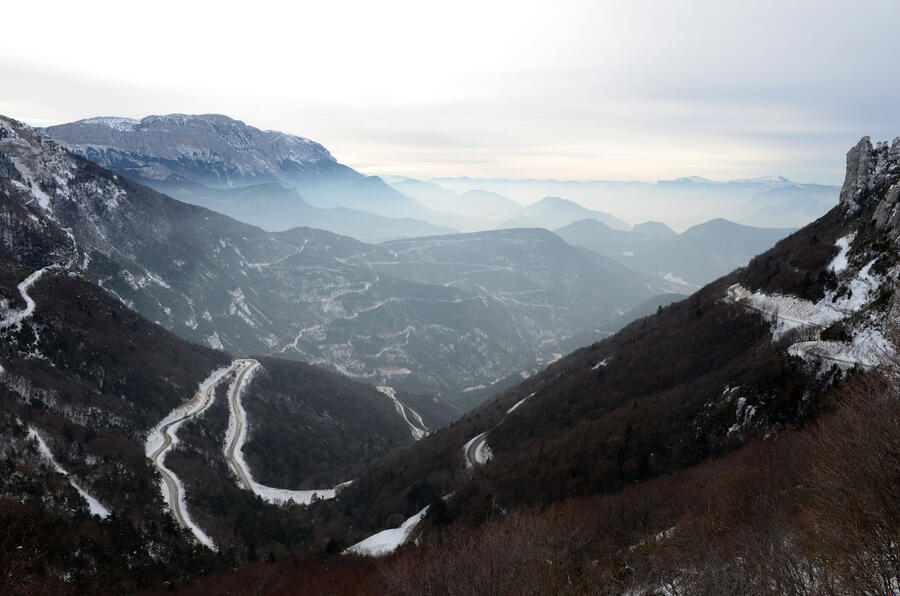 The Monte always seems on the edge of chaos, due to both the frequent risk of sudden snow or ice and the willingness of organisers to shake up the event format and stages on a regular basis. Still, if their capricious whims lead to the inclusion of the Col de Turini at night, that's where you should head. Join the throng in the dark, listen for the engine notes and marvel as some of the world's best drivers flash past in a blaze of spotlights and engine roar. James Attwood
Daytona 500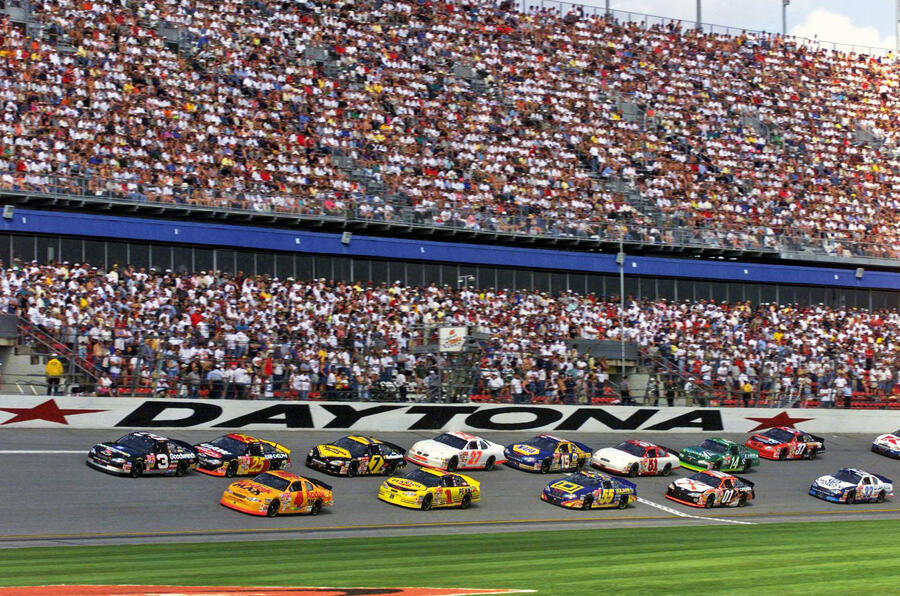 The Great American Race lives up to its hype from the moment the oh-so-American pre-race pageantry kicks off. (Think big flags, military fly-pasts and spirited invocations.) Thankfully, the race itself maintains that spectacle, with 40 brightly coloured stock cars locked in close quarter. The use of engine restrictor plates to keep speeds down leads to intense pack racing, inevitable late-race drama and, frequently, plenty of crashes. Shake and bake. JA
Nürburgring 24 Hours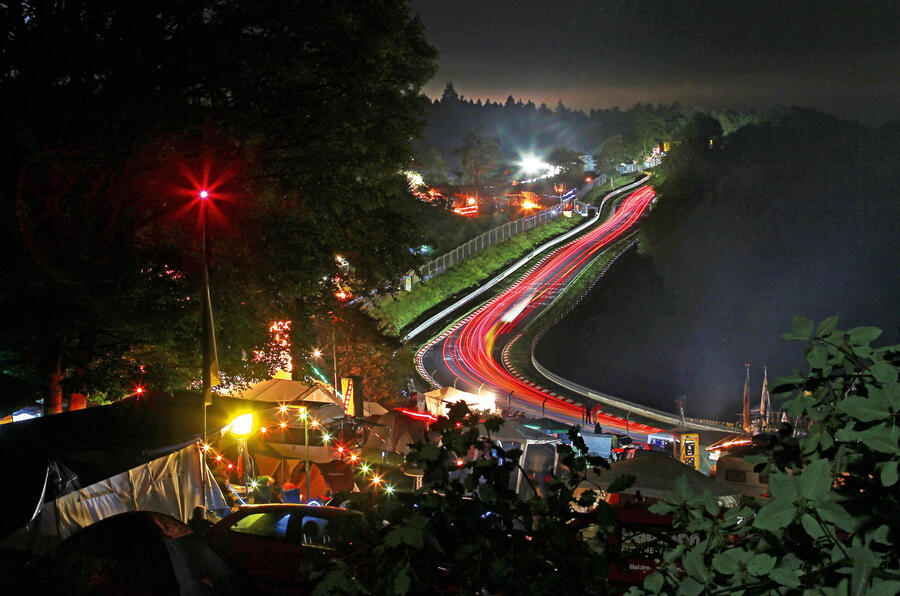 No, it's not just a car maker's playground. The sight of more than 200 thoroughbred GTs, supercars and the odd Seat Leon rolling into action for the 'other' 24-hour classic in June is unforgettable. As darkness falls, head out into the woods, on a mountain bike preferably (14-plus miles takes some exploring). But beware: the booze-fuelled campsites are just as hairy (in both senses) as the legend dictates. Damien Smith
Spa 6 Hours
There are two to choose from: the modern World Endurance Championship race in May and the historic event in September. Both offer perfect opportunities to explore one of the world's last great 'old-school' race circuits. Latest-generation sports prototypes and GTs are spectacular, but if old racing cars are your thing, the historic 6 Hours increasingly outstrips the Goodwood Revival for pleasure. DS
Bathurst 1000
Bathurst is a race of contrasts: it's an endurance event featuring no-nonsense hard-battling touring cars on a circuit that has a fast lower section and a crazily tight and twisty mountain section. To get the authentic experience, head up the mountain for an up-close view of the big, brash, spectacular 5.0-litre V8 supercars – and the big, brash, spectacular Aussie fans. JA
Macau Grand Prix
A crash-bang-wallop feast of Far East street circuit action in November, featuring the renowned Formula 3 grand prix, GTs, the World Touring Car Cup – and even motorcycling, the bravest of the crazy. About half the circuit is frighteningly, dangerously flat out (just ask Sophia Flörsch) and the other half is single-file and almost three-point-turn tight (at the Melco hairpin). But the wild racing is nothing compared with the night-life. Apparently. DS
Pikes Peak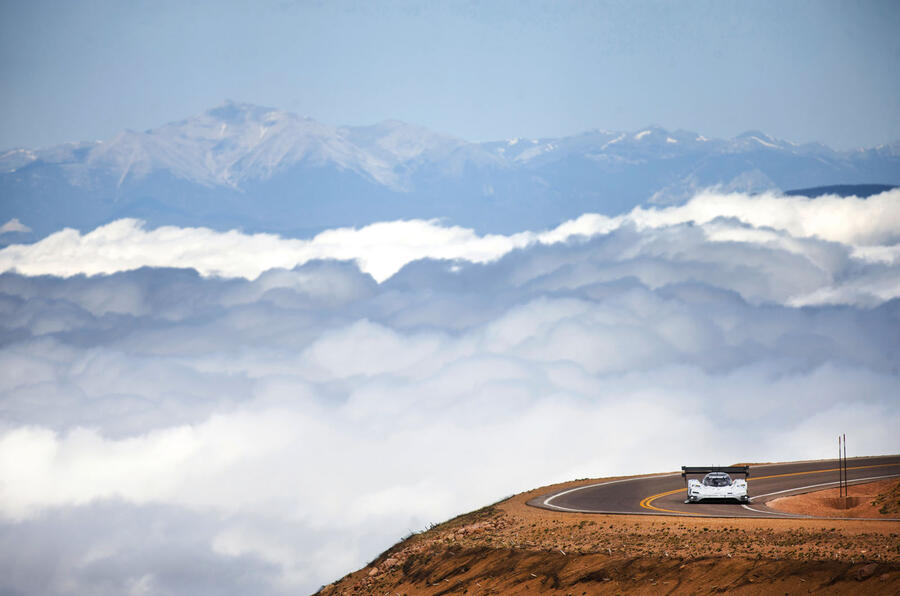 The Pikes Peak International Hillclimb is a hardcore spectator event. There's only one road up the mountain and that's the one the competitors race up – so spectators have to be up before the road closes at 0630hr and can't come down until all the cars have finished. Oh, and at up to 14,115ft above sea level, altitude sickness is a distinct possibility. Worth the hassle? Absolutely. The scenery is stunning and watching competitors attack the world's toughest hillclimb is mind-blowing. JA
Indianapolis 500
Buy a grandstand seat high up in Turn 1 and be prepared to recalibrate your brain. How Indycars turn left at 230mph without the hint of a lift is something you have to see. The scale of The Brickyard, especially packed out on Memorial Day in May, fits the stereotype of everything being bigger in America. But the Indy 500 is one occasion that actually exceeds its hype. DS
Le Mans 24 Hours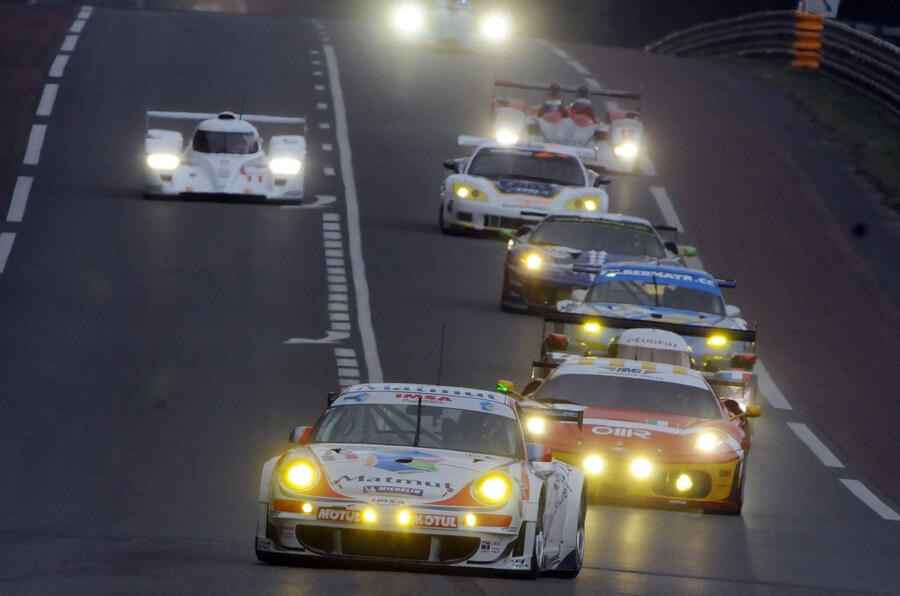 The greatest motor race in the world? All things considered, yep – that still fits. The 8.4-mile circuit has been sanitised in recent years – but only a bit. Midnight at the fast Tertre Rouge right-hander or up on the bank on the outside of the Esses can lead to a dangerously heightened sense of bliss (if it's not raining). Take a tent and plenty of waterproofs. And forget about sleep for the weekend. DS
British Grand Prix
Yes, really. Home is where the heart is when it comes to Formula 1 – and for spectators, Silverstone is one of the best places to see grand prix cars at their best. The atmosphere is electric (even when it rains) and the race is usually eventful. There's also the risk that it might be on the endangered list – genuinely. If you've never been, go this year – just in case. DS
@Ravon
I had no idea they drove on the left in Iceland
I had no idea they drove on