As if buying a used car weren't already a stressful process, what with the need to check its service history, examine it for damage and haggle over the price, we're about to make it worse with the news that, according to a major vehicle information company, one in 11 used cars has been clocked – a 45% increase on five years ago.
That's right: despite the proliferation of sophisticated electronics in modern cars, it's still possible to wind back an odometer to display a lower mileage and boost the car's value, and more people are doing so.
"Clocking is a greater problem now than it has ever been," an HPI spokesperson told Autocar. "What was once the preserve of unscrupulous dealers is now also carried out by unscrupulous motorists looking, for example, to avoid paying a mileage penalty when returning their car at the end of a finance deal. Mileage adjusters can be bought by anyone online and odometers are relatively easy to rewind."
So clocking is rife, it's easy to do, increasing numbers of younger cars on finance are being targeted and now private as well as dodgy trade sellers are doing it. Can it get any worse?
It can. If you think the DVSA – the agency that manages the MOT test – has your back, think again. Its testers will pass a car that has no odometer, its online MOT database makes no attempt to alert users to mileage discrepancies and, at test centres, individual vehicle records are not checked for mileage discrepancies.
Meanwhile, as we found when we discovered a clocked car on a leading advertising site, used car checking companies appear to be falling down on the job since the one that checked it declared it had no mileage discrepancies.
The police take clocking seriously but, says Mark Silvester, a West Midlands Police crime prevention manager, "a mileage discrepancy would be unlikely to result in a prosecution simply because of the difficulty in proving who did it". However, he says, it would prompt further investigation of the vehicle since it's likely it would be linked to other crimes.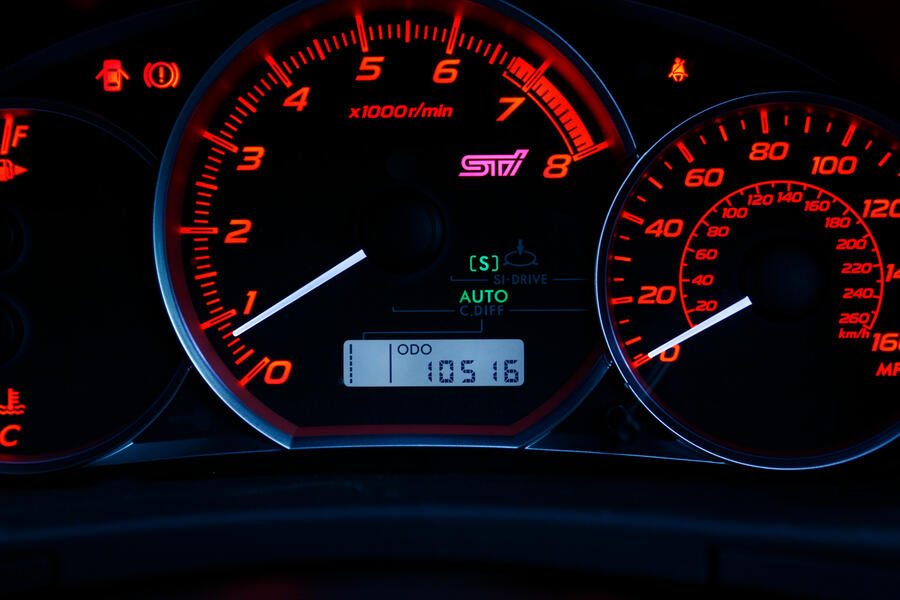 Government agencies appear to have backtracked on clocking. In 2016, the Local Government Association (LGA) proposed that a ban then being considered by the EU on mileage correction companies should not only be retained but also brought forward. Such companies can exist because it is not illegal to wind back a car's mileage, only to sell a vehicle without disclosing that its mileage has been adjusted. Many mileage correction companies do honest work in replacing broken odometers and, as we found when we contacted a couple of them, they will, at least over the phone, tell you they require proof of the car's correct mileage.
However, there are still rogues among them today as there were in 2016 when Simon Blackburn, chairman of the LGA's Safer and Stronger Communities Board, said: "Clocking is harming both reputable used car dealers and consumers, and unless the proposed EU ban on mileage correction services is brought forward and made part of UK law, thousands more cars will continue to be clocked over the next two years, jeopardising the safety of cars on UK roads." Fine words but today, five years later and with the UK no longer a part of the EU, an LGA spokesman told Autocar: "Our policy team has no more recent data on this and isn't actively pursuing it."
All of this explains why it didn't take us long to find a clocked car. How much money do rogue traders and, increasingly, private sellers make from the practice? We asked used car valuation experts Cap HPI to value 10 popular used cars, all 2016-reg and at a range of mileages. We found that, on average, just winding the clock back 40,000 miles, from 90,000 to 50,000 miles, would boost each car's value by almost £3000, or 25% – a tidy profit if you're a trader or a tidy saving if you're a private seller looking to dodge a hefty mileage penalty on your PCP.
"Having their car clocked just before it's due to be returned to the finance house is increasingly popular," says Shane Teskey of Motor Check, an automotive data company. "It's not easy, particularly on newer cars that store their mileage reading all over the vehicle, but it can be done and the equipment required to do it is freely available.
Case study: the taxi that took us all for a ride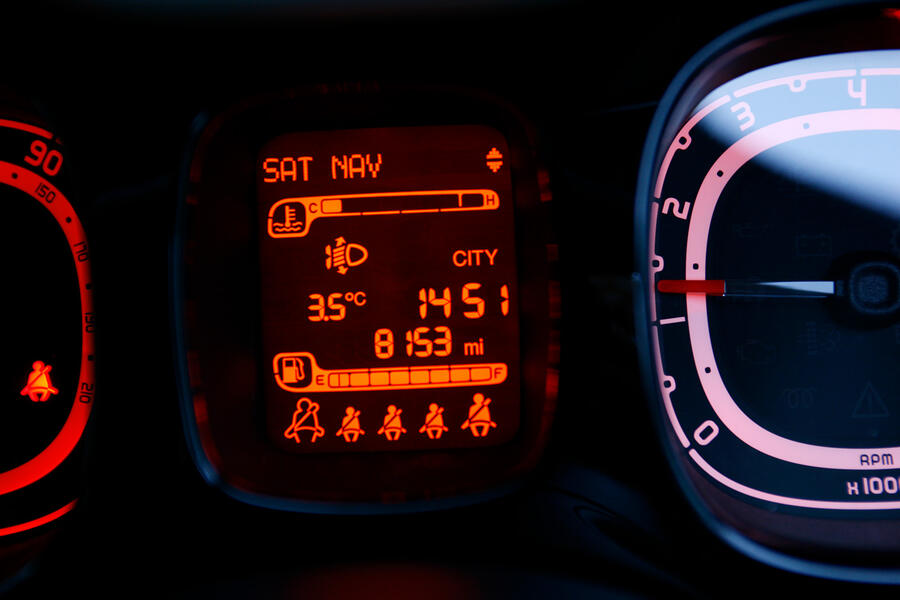 If you want to find a clocked car, look no further than an old taxi. The fact that the Toyota Prius we found advertised on a leading website was a 2010-reg with a convincing 180,000 miles and that its history check gave the odometer reading a clean bill of health didn't deter us one bit. This car had 'clocked' written all over it.
On this point, we have to be careful. The term means a deliberate attempt to conceal a car's true mileage. The advertisement certainly didn't suggest the mileage was other than accurate and no mileage disclaimer sticker – a recognised way of alerting buyers to a reading that cannot be relied on – was visible in the pictures of the car. In addition, when we first spoke to him, the dealer didn't mention the mileage. It was only when we asked him if the reading was true that he revealed the previous owner had had the odometer changed and he suspected the actual reading was closer to 200,000 miles. And some.
When we examined the car's MOT history at gov.uk/check-mot-history, we found a record of clocking that horrified us. For example, at its MOT test on 2 July 2012, which it failed, the Prius was recorded as having done 75,482 miles but at another test on the same day, which it passed, it was recorded as having done 34,998 miles. By 23 December 2016, it had done 185,210 miles but at its next test on 23 June 2017, 71,057 miles. On 18 December 2018, it was recorded as having no odometer and therefore no mileage reading was reported but still it passed the test. It passed its next MOT on 17 June 2019 with an odometer reading of 144,187 miles. We ran the Prius by Motor Check. Not surprisingly, it flagged a major discrepancy in the car's mileage history and backed it up with a graph showing the steep falls in its mileage and allowing the true, underlying trend to be predicted. In fact, the company reckons the Prius's real mileage is 400,000.
We asked Experian, the vehicle data company that gave the Prius a clean bill of health, how it could have done so in the face of such damning evidence. A spokesperson said: "We look to combine the most relevant and trustworthy data sources in order to help our clients understand the mileage history of a vehicle. In this case, our data did not flag any mileage discrepancies. However, we will continue to work with our partners to address any areas of concern."
Meet the mileage correction expert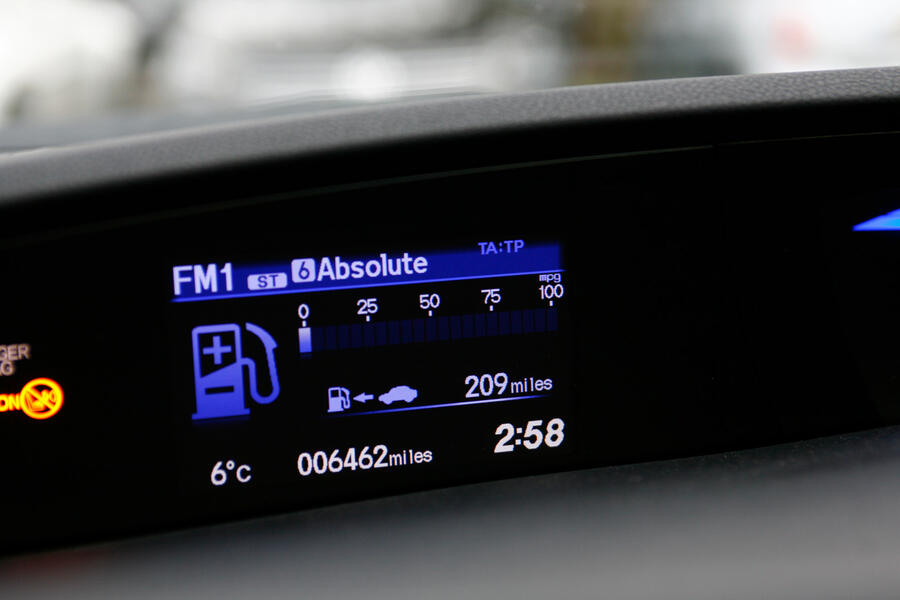 Jason Balbier runs a specialist BMW workshop and is an expert in vehicle electronics. He claims he is frequently contacted by people asking him if he will adjust a car's mileage. "It happens a lot. We're taking more calls from people with end-of-term lease cars wanting to wipe the mileage back. 'Will you reset the mileage in my BMW's iDrive service history?' they ask us, 'and while you're at it, take 10,000 miles off.' Of course, we say no!"
Often, Balbier and his team find that a customer's car is actually being clocked before their very eyes. "We have cars in for electronic work and discover they have a 'blocker' fitted between the dashboard and the CAN (Controller Area Network) line. It plugs in and blocks data, including mileage. A lot of cab drivers use them."
In the course of our interview, Balbier revealed more of the clockers' techniques. We were shocked by how easy it is to clock even a BMW, especially those registered before 2014 when the iDrive service system was introduced, but it would be irresponsible of us to share them…
How to avoid buying a clocked car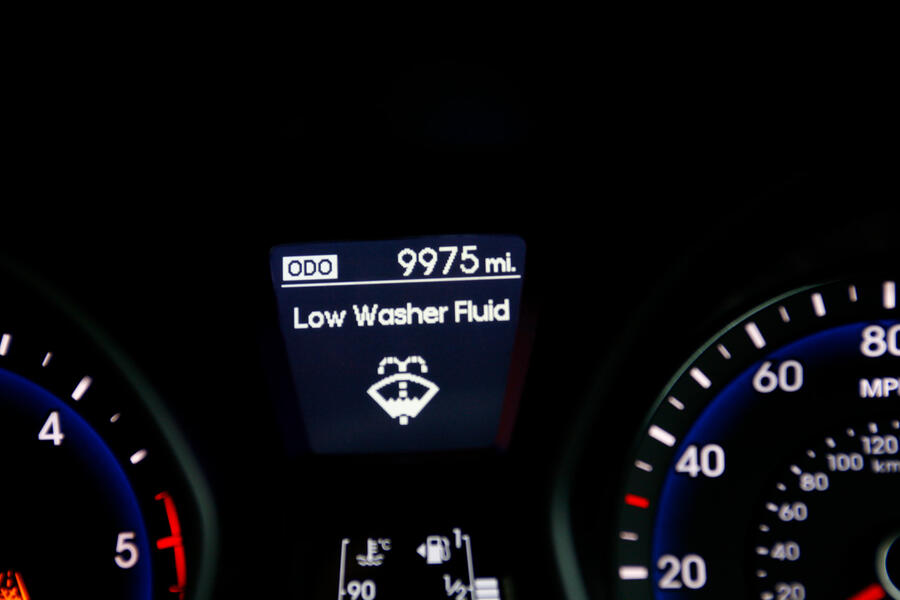 Ask the seller outright if the mileage is accurate.
If the car is younger than three years, check the mileages recorded in its service history, ideally with the manufacturer's customer care centre.
If it's older than three years, check the mileages recorded in its MOT history.
Regardless of its age, have its mileage checked by at least two used vehicle checking companies.
Check if the car's condition corresponds with its claimed mileage, although be mindful that premium cars especially can wear their mileage very well.
Make sure all warning lights are displayed on start-up.
Check if there is a mileage disclaimer on the vehicle stating that the odometer reading cannot be relied on. It's not a legal requirement but Trading Standards advises dealers to use them.
Be sure the mileage reading is the same when you take delivery of the car as it was when you first saw it.
View from the DVSA 
We quizzed the agency responsible for the MOT system on its approach to mileage errors.
Why doesn't the DVSA have a system for automatically flagging mileage discrepancies?
"Mileage discrepancies on MOT records are most often caused by an error made at the MOT garage by a tester. We have emphasised that the utmost care must be taken when recording MOTs by taking the information from the actual vehicle. When a tester records a mileage that is lower than the previous recorded test, a message is displayed informing the tester it is lower. The current recorded mileage and previous three mileage histories are displayed on an MOT test certificate. As these are highlighted, it would be the responsibility of the owner to investigate."
Are mileage records monitored by DVSA inspectors when spot-checking test centres?
"DVSA vehicle examiners periodically inspect facilities, record keeping and practices at MOT testing centres. Individual vehicle records are not checked for mileage discrepancies."
Does the DVSA act on mileage discrepancies?
"The MOT replacements team deals with amending legitimate tester errors. Our intelligence team would deal with collating information received should there be an allegation of clocking."