Back at the tail end of the 1980s, the Ford Sierra RS500 Cosworth was the ultimate touring car. Now, more than three decades later, it's firmly back in fashion.
It has taken a while for historic touring car racing to embrace the Group A era. For many years, period touring car racing ended at 1966; the action was all about Ford Mustangs, Mini Coopers and Lotus Cortinas, with later machinery largely ignored.
But little by little, the times have been a-changin'. The creation of the Gerry Marshall Trophy races at Goodwood gave the Group 1 cars of the 1970s a new impetus, and now, over the past two or three seasons, fresh life has been given to the Group A cars that raced right through to 1990.
It's gathering momentum and the cars are spectacular, racing with both Motor Racing Legends and the Historic Sports Car Club.
Group A regulations were introduced to the British Touring Car Championship in 1983, allowing scope for major development from the road car. For the works Rover SD1s from Tom Walkinshaw Racing, the envelope was pushed to the point of being ripped open.
However, as the decade evolved, it was the 2.0-litre turbocharged Sierra that really set the BTCC pace, and Robb Gravett used it to become the final Group A champion in 1990.
For 1991, the BTCC moved to a single-class 2.0-litre formula – the start of what became the Super Touring era – and the RS500s became redundant.
Over in Japan, meanwhile, the Group A weapon of choice was the mighty four-wheel-drive Nissan Skyline GT-R, although this never really infiltrated the BTCC.
Thirty years later, the two top guns of Group A now regularly lock horns in an Anglo-Japanese contest in historic racing, and the result is fantastic, as 600bhp fire-breathing monsters do battle in some pretty capable hands.
Such is the level of interest in these cars that RS500s with strong provenance fetch £250,000 or more, but now you can have a newly built 'continuation' RS500 to period specification.
Back in the day, Alan Strachan was an engineer with touring car star Andy Rouse and built the RS500s that his team used. Now he's offering newly built RS500s in the same trim for £185,000 and is building three of them this winter.
Meanwhile, Ric Wood's CNC Motorsport outfit will build you a Skyline GT-R to period specification. He has already done four of them and will build more to order.
Wood has recently had Freddie Hunt – son of 1976 Formula 1 champion James – racing one of them and giving a pretty good account of himself. This is all excellent news for those who have a soft spot for 1980s touring car racing. Add in a range of other cars, from BMW 635 CSis to Mk2 Volkswagen Golf GTIs, and it adds up to a glorious sight and sound.
How it works: BoP and Ferrari vs Porsche
The 2021 World Endurance Championship's GTE Pro title battle ended in acrimony recently, triggered by a Balance of Performance row. First, the WEC Committee ruled to cut the engine power of AF Corse Ferrari's 488 GTE Evo (to the tune of 25bhp, according to the factory) ahead of the Bahrain 6 Hours. That meant the reds were soundly beaten by Manthey Racing's white Porsche 911 RSRs.
Then on the Wednesday, before the Bahrain 8 Hours that closed the season, the power cut was halved – to Porsche's chagrin, but also to AF Corse's (they protested against both changes, the WEC Committee dismissing the complaint in short order). At least the two giants were evenly matched over the second weekend – only for a collision between a 488 and a 911 to leave Ferrari's title win in dispute.
It will be decided at some point by the FIA International Court of Appeal. Merely an amuse-bouche ahead of LMH versus LMDh in 2023? More than likely.
Motorsport greats: Adrian Newey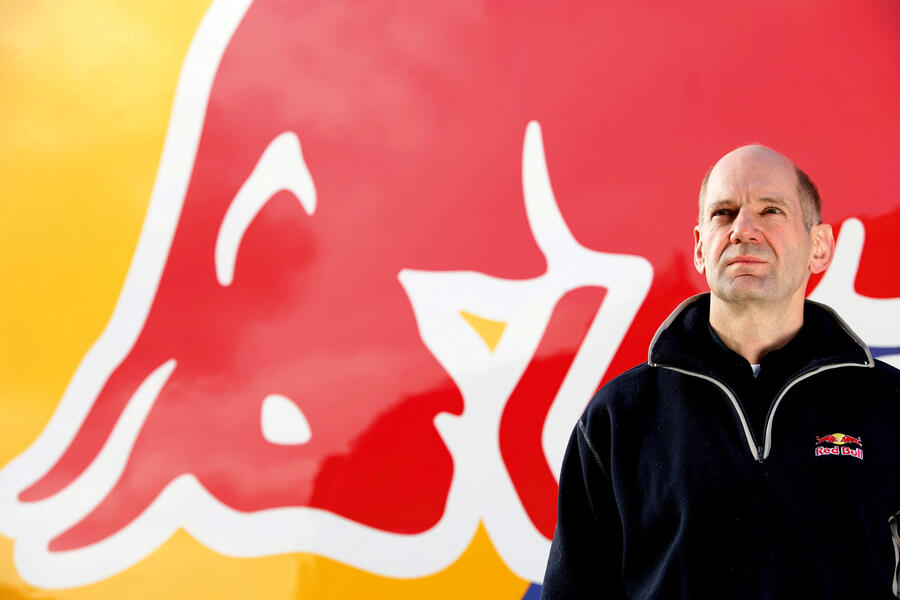 It was good to see the architect of Red Bull's revival take to the Mexican Grand Prix podium with Max Verstappen and Sergio Pérez, 30 years since Riccardo Patrese scored a first F1 win for an Adrian Newey-designed car. 'Design genius' is a cliché, but only because it's true.
The aerodynamicist cut his teeth at March in the 1980s, first in Indycar and then at the F1 team, where his turquoise shrink-wrapped designs caught the eye. A switch to Williams and a partnership with Patrick Head led to 1990s domination, with titles for Nigel Mansell, Alain Prost, Damon Hill and Jacques Villeneuve, before he moved to McLaren and won two more with Mika Häkkinen.
A rebirth at Red Bull garnered four consecutively with Sebastian Vettel – and now in a fourth decade, his cars are still at the top. Genius is no exaggeration.
Paul Lawrence