Mileage is nothing to be frightened of. On the contrary: it should be celebrated, embraced and used as confirmation that a car was probably built to last.
I like to call them cockroach cars: those that would survive and probably thrive after a nuclear bomb (I'm writing a book on them). I'm grateful to the good people at Lease Loco, who submitted a Freedom of Information request to the DVLA to find out just how many vehicles have in excess of 750,000 miles on their odometer. The results are surprising, so let's dive in.
Steering away from vans, the fact that there are 36 Vauxhall Astras on the list is no shock. The Bertone coupé version of the Mk4 really does look rather purposeful and cool and, best of all, is spectacular value.
Click here to buy your next used car from Autocar
I found a relatively restrained 2003 1.8 16v example with 118,000 miles, a fresh MOT, a full service history and just a couple of previous owners for £1300 all in. Also a 2002 Turbo 888 Limited Edition at £14,000 (expensive on account of it being very rare) with 700,000 miles still to go – and go quickly.
And it's not just the Astra: there's a fabulously strong overall showing from Luton. We've been told that Zafiras are terrible and catch fire all the time, but 20 of them still managed to reach the big 750,000. Not only that, but there are also 14 Corsas.
Perhaps the biggest surprise is the arrival in the mega-mileage area of 33 Rover 75s. The 75 is an excellent saloon that we've celebrated many times, and despite meeting its end 16 years ago, along with its maker, it continues to easily win new fans.
There are plenty to choose from, of which I would be most tempted by a V6, smooth and comfortable as it is, and that makes a 2000 2.0 Club automatic such a steal at £1999.
The diesels are truly great, so a late post-facelift 2005 2.0 CDTi Connoisseur SE with 99,000 miles also caught my eye at £2750.
Back to the legends of legginess, there's a strong showing from Ford, with 25 Fiestas and 25 Focuses three-quarters of the way to a million.
A Mk1 Focus is a five-star buy so long as it isn't worn out. I was rather taken by a 2000 1.6 Estate in private hands with 60,000 miles for £1600. That sounds a lot, but it really isn't.
As for Fiestas, they've certainly grown up in the past few years. Look for one with all of the depreciation squeezed out of it and you will find a fashionable black-alloyed 2010 1.4 TD Style for £1500.
Lastly, as you might expect, the Volkswagen Golf fetches up with 19 examples and there are 16 Audi TTs, too. Maybe I should make this article a part one of two…
What we almost bought this week
Peugeot 309 SRI: This five-door warm hatchback, which was up for £2250 and uses the same 1.6-litre XR5 engine as the famous 205 GTi, is in great shape for its 111,000 miles and has benefited from an engine overhaul, such that it's now said to run flawlessly. The number of 309 SRis left on UK roads is extremely low, so it certainly has rarity intrigue on its side.
Tales from Ruppert's garage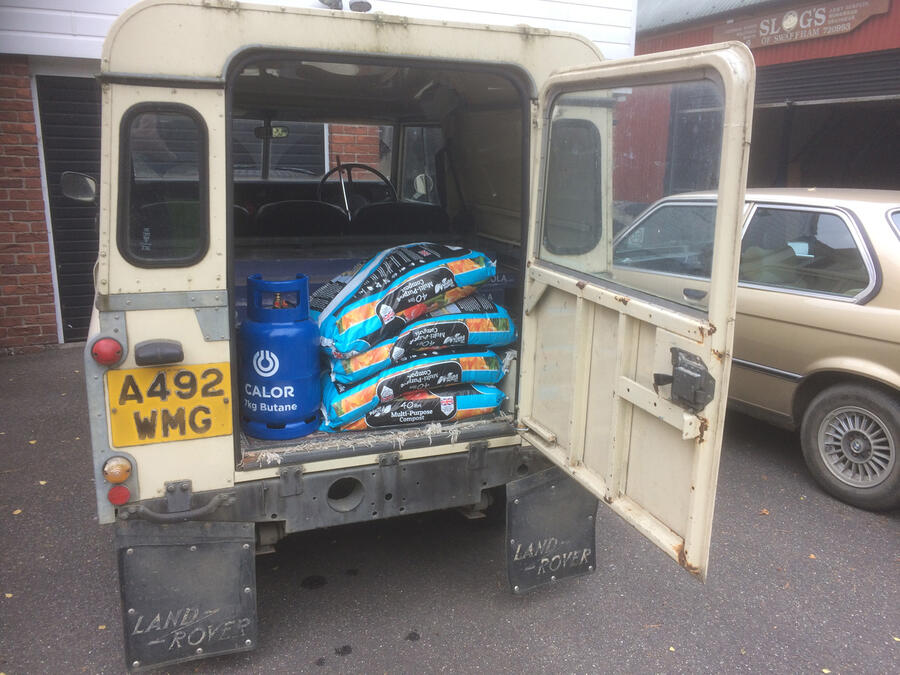 Land Rover Series 3, mileage 33,767: The Lorry is back from the garage, and it really does seem to be running better than ever before. I got them to do an oil change while it was there to save me the bother. I did buy some tins of mineral oil this year but not any supporting filters, so I must remedy that. Pleasingly, there's nothing else to report, because it's operating as it should do. I would quite like to find an alternative to petrol, mind you, as the tiny tank empties far too often. If there's a pattern emerging among all the occupants of my personal Bangernomics-tinged garage, it's the very welcome lack of MOT advisories. Long may that continue.
Bangerpedia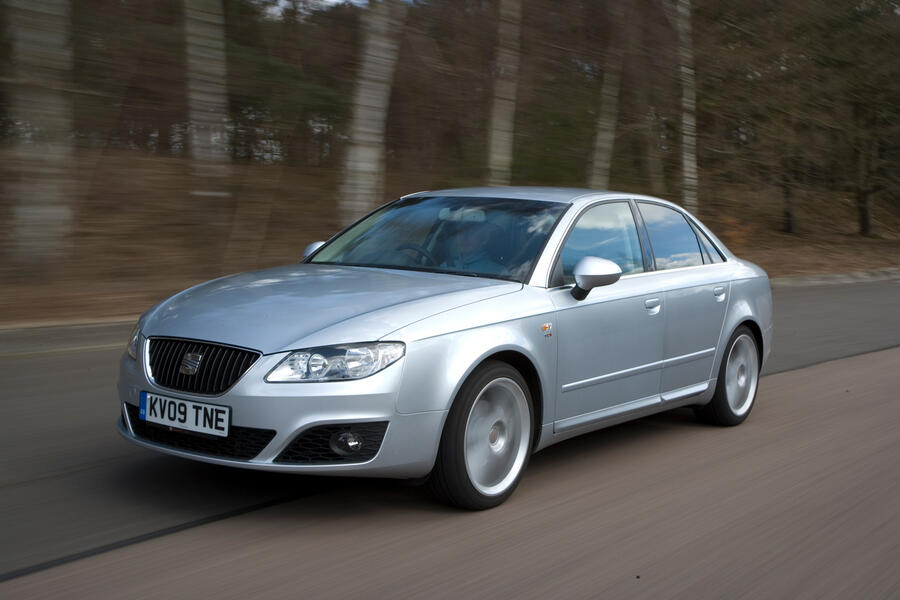 E is for Seat Exeo: The Volkswagen Group indulged in a bit of recycling back in 2008 by taking the old B7 Audi A4 and sticking a Seat face on it. So long as the price is low enough, the badge doesn't matter, because the engines and build quality are great. Its 2.0-litre turbo petrol and diesel units deliver from 36mpg to 51mpg. There's nothing to really worry about with the Exeo, only typical modern issues like diesel particulate filter blockage. Otherwise, just look for wear and tear. You can get a 2012 2.0 TDI CR SE Estate with 115,000 miles for just £3500.
Readers' questions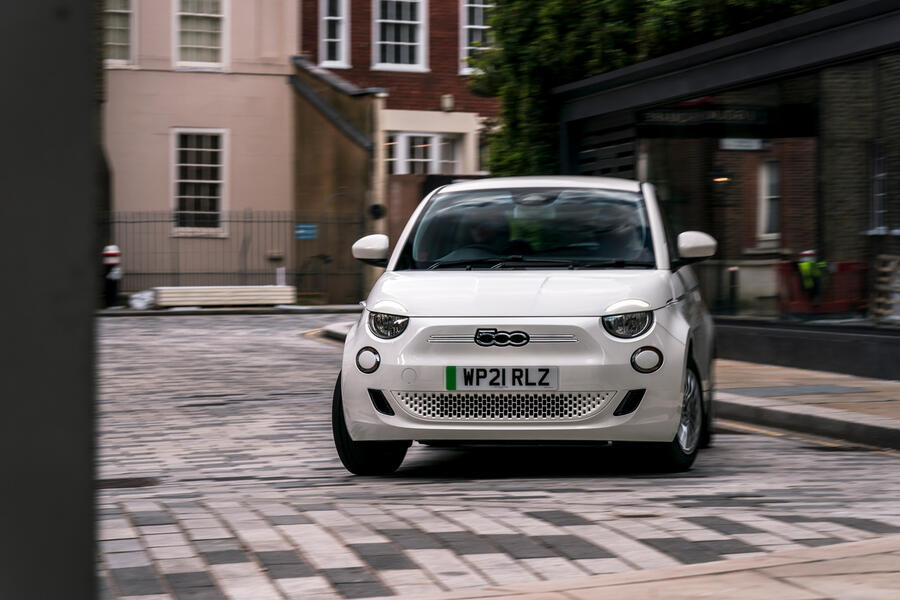 Question: I can't install a home wallbox for my new Fiat 500 EV and the only fast chargers near me are Tesla ones. Have I made a mistake in going electric without prior research? Tom Lewis, via email
Answer: Preparation is key, I'm afraid, but there is hope. New EV chargers are popping up all the time and Tesla is trialling opening up its network to owners of other brands' EVs. Technology is moving in other areas, too, with some companies trialling wireless EV charging and smartphone apps such as Co-Charger and Plug-Share enabling you to use (for a fair fee) the home chargers of other EV drivers. JE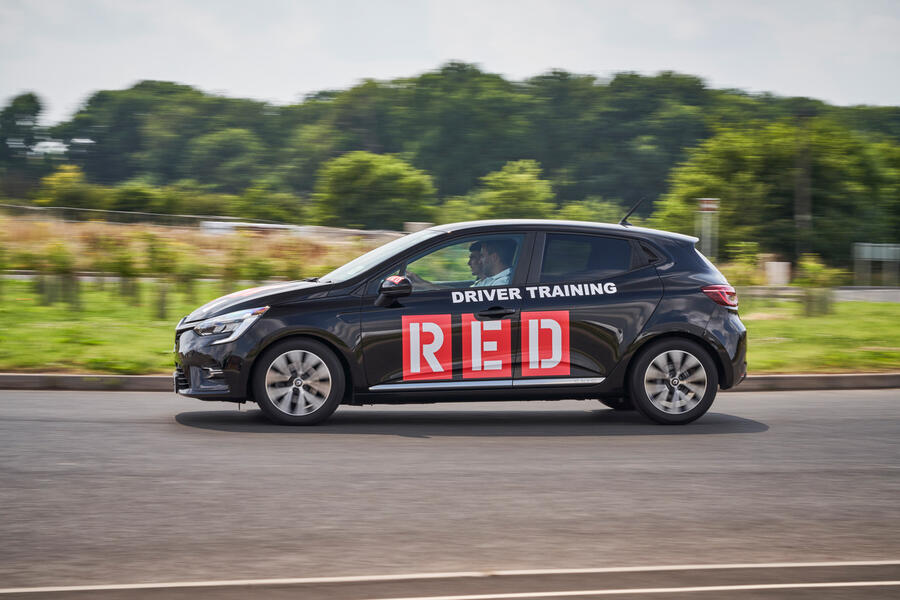 Question: My 17-year-old daughter is looking at driving lessons. Is there any point in her learning in a manual now? Joseph Vidal, via email 
Answer: Learning in a manual car has a few significant benefits over learning in an automatic. First, your licence will allow you to drive both types of vehicle, unlike if you pass in an automatic. Second, some insurers claim it's cheaper to be covered on a manual, which would be handy for a first car. You might also struggle to find an automatic-only instructor, as the vast majority of new drivers go for a manual. JE