Porsche is close to a radical reinvention as it prepares to electrify its entire lineup, with four new models – Porsche Macan, Porsche Cayenne, Porsche Boxster and Porsche Cayman – arriving from 2024. 
These EVs, released along with petrol equivalents, feed into Porsche's goal of 50% of its sales having electrified powertrains by 2025, with 80% being pure-electric by 2030. However, making EVs is counterproductive if their manufacture incurs damage to the environment, so Porsche now has another target: to make its entire supply chain CO2-neutral by 2030. 
Here's how it's leading the charge to net zero.
Using new forms of energy
Porsche's energy strategy comprises two key tenets: exploiting only sustainable energy sources and reducing how much it uses. The former has meant a switch to renewables at the Stuttgart factory, which has slashed its annual CO2 output by 90,500 tonnes. 
Using biogas has been less transformative but has reduced CO2 by a further 42,300 tonnes. Changes inside the factories are more novel: regenerative braking has been added to the autonomous guided vehicles carrying parts on the factory floor, boosting their efficiency.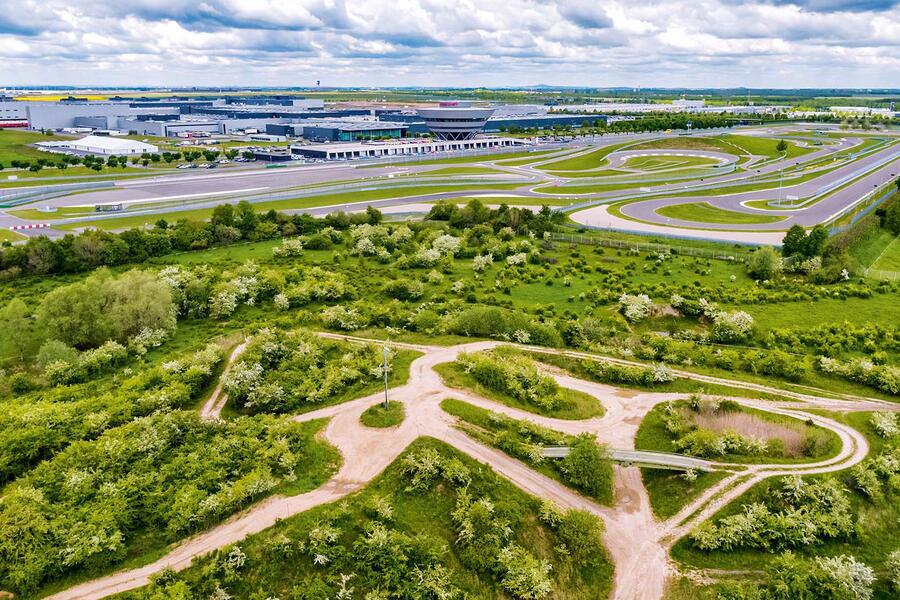 The old-school approach
Porsche's environmental drive is not a response to cultural trends over the past decade but has been in motion since the turn of the millennium. When an old military test facility near Leipzig was chosen to house a new factory for Cayenne production in 1999, the company gave itself three years for construction. The base had been used since the days of the German Empire, and to break ground the firm first had to clear almost a century of old munitions. 
At this point an 'old-school' approach to conservation was set in motion, explained Porsche environmental and energy management boss Anke Höller. Some 326 acres of the 740-acre facility were designated as an "ecological compensation area" to help offset the environmental impact of the factory – a novel concept at the time. 
Today, the zone houses Exmoor ponies, Heck cattle and 50 honey bee colonies, and it attracts 138 bird species. 
The facility is also used to educate the next generation. Children aged seven and up are offered safari tours around the factory grounds. "It's important that we teach children how to engage with nature and the environment in a responsible and sustainable way from an early age," said Thomas Schmidt, former Saxon state minister of the environment and agriculture.
Removing plastic from products
The final pillar in Porsche's net-zero strategy is collaboration with parts and logistics partners. Recycling, for example, has benefited from work with suppliers to remove as much plastic as possible from their products, which are often shipped without. And where plastic is strictly necessary, coloured plastics are banned because they cannot be recycled. "You always need partners," explained Höller, as she emphasised that Porsche can only do so much alone. 
Porsche's war on plastic extends even to the trolleys used to ferry components around shop floors. The company has switched to carts built exclusively from chipboard and cardboard.
Minimising water pollutants
Such measures have already had a significant impact: Porsche's Leipzig, Weissach and Zuffenhausen facilities are now CO2-neutral on balance. 
But times are changing, and CO2 is no longer the only metric by which Porsche measures its environmental footprint. "Water is the gold of the future," said Höller, as she explained that Porsche is now working to minimise the release of pollutants and toxins into its waste water. Whether that turns out to be a visionary move – or just another string to its bow – only time will tell.
What are the Porsche models arriving soon?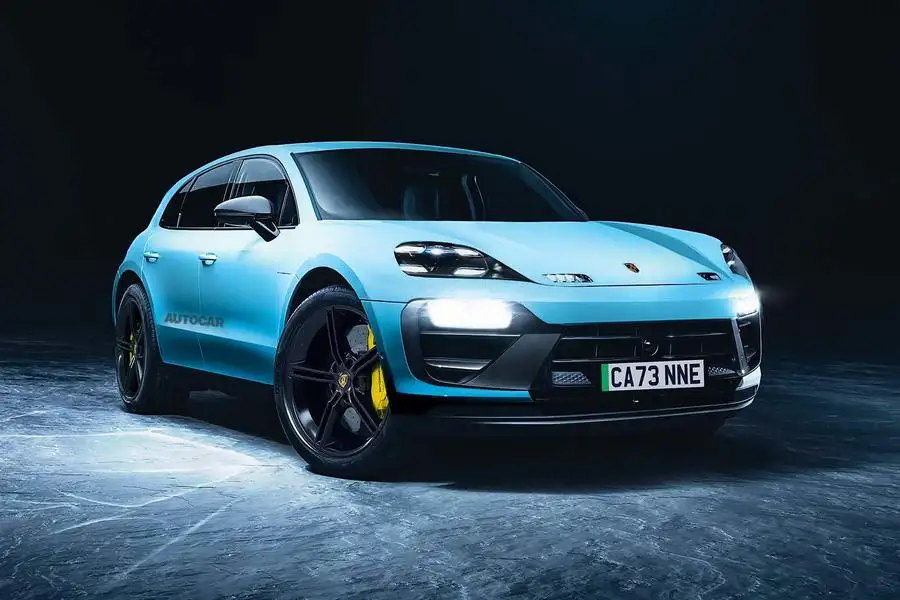 Due in 2024, the Macan will arrive as the "sportiest car in its segment", with a dual-motor set-up producing 603bhp and 738lb ft.
Codenamed K1, expect the BMW iX rival in the latter half of the decade. It will get highperformance motors and a high-silicon-content battery.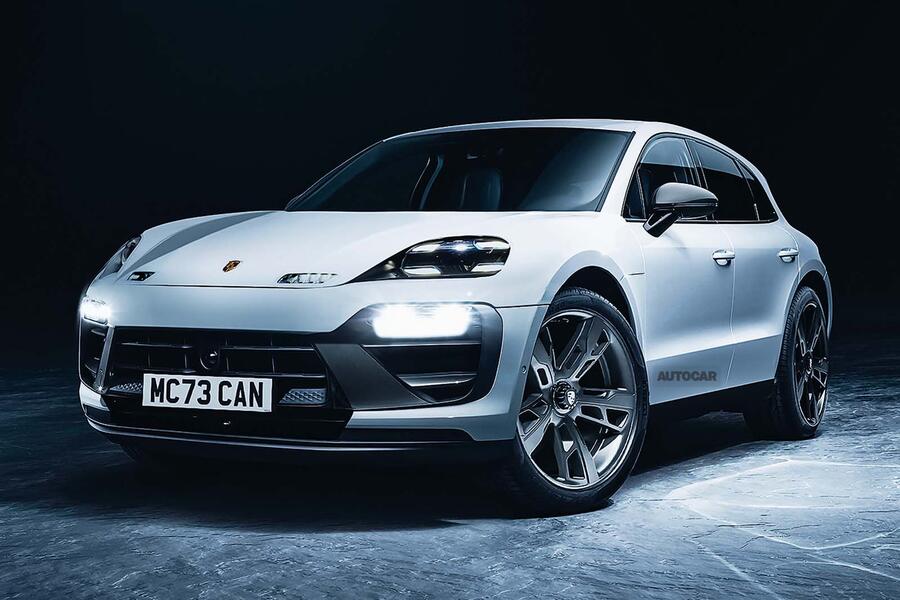 An electric Cayenne will land in 2025 alongside the current petrol-powered model. Range is tipped to beat the 365 miles of the Mercedes EQS SUV.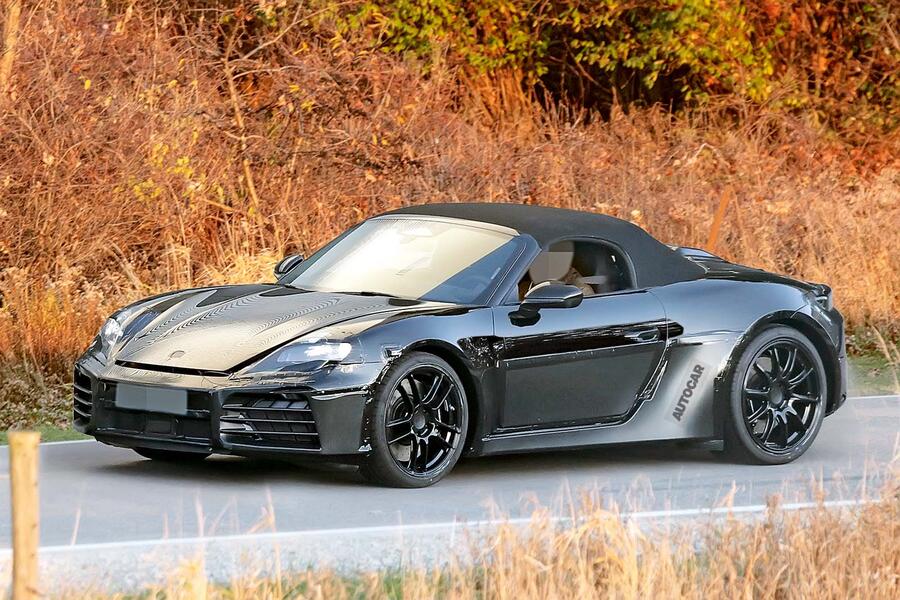 The 718 duo will adopt a bespoke electric sports car platform that mimics current mid-engined characteristics. Launch is expected in 2026.