Turning a passion into a multimillion-pound global business is a dream for many, but for Jordan Brompton, co-founder and marketing director of renewable energy products firm Myenergi, it's a reality.
Best known in automotive circles for its Zappi electric vehicle charging applications, the firm also manufactures everything from solar power diverters to wireless hubs.
Even more remarkable is the pace at which 32-year-old Brompton and co-founder Lee Sutton have grown the firm. They've taken it from a team of six in the Lincolnshire Wolds using second-hand machinery in 2016 to a workforce of more than 200 across five countries, many of them working at a state-of-the-art factory.
Here, Brompton tells us about the company's rapid rise, its rivalry with Tesla and what the future holds.
How did it start?
"I actually went to work with Lee in an admin role. I was at a crossroads in my life, teaching fitness classes, and needed the cash, quite honestly.
"He was manufacturing little devices that went in the home to divert power from solar panels to hot-water tanks. It was a few guys soldering away, creating these devices and selling them to electricians.
"But I loved it. It sparked something inside me, and the next thing I knew I was organising trade shows for him, pulling in some big accounts. The business was flying – but what we didn't know was that we were riding the height of the so-called solarcoaster.
"With the solar feed-in tariff slashed [by the government], the business was killed."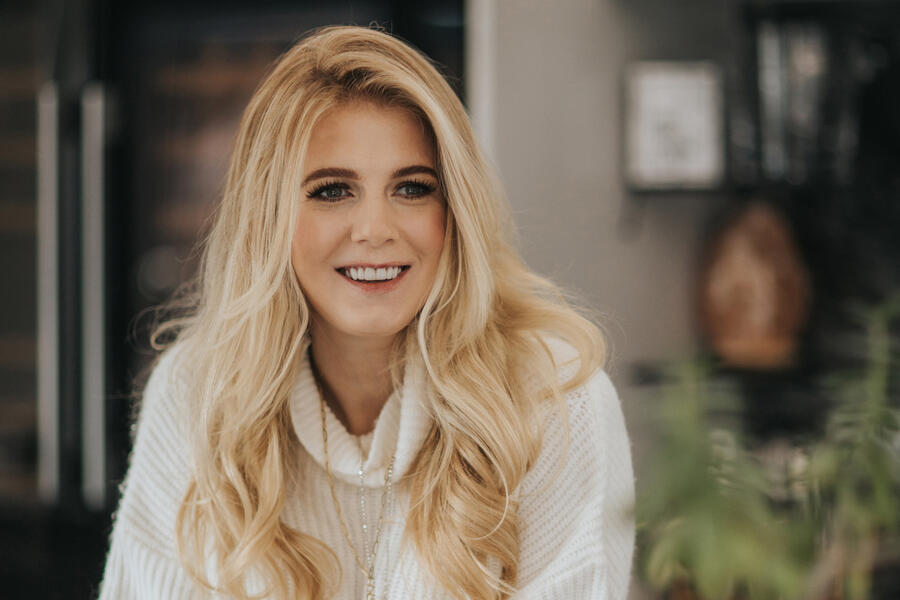 That must have been hard. How did you reunite?
"Initially we went our separate ways, but the one constant was my profile on [business networking website] LinkedIn. I had built up a really strong presence there around sustainability and solar while I was working with Lee, and that allowed me to keep my finger on the pulse of what was going on.
"Then the magic moment came in the form of a text from Lee, saying that he had a few ideas for some new products."
The company's growth has been stratospheric, hasn't it?
"It has been a rollercoaster, that's for sure. I dived into the business in November 2016, going back to my old contacts and focusing on the solar installers and wholesalers who had survived the slump. We were starting from scratch: there was nothing left from the old business, bar what was in Lee's head in terms of ideas.
"We started with a solar power diverter for hot water tanks, because that's what we knew. Then Lee had the idea for the car charger that could take all the power from solar panels directly to an electric car. That was intriguing, because Google didn't throw up any similar products; it seemed unique.
"Our first move was to visit some of the big boys in the car-charging space. I remember them telling us that smart charging was never going to be a thing. So no collaboration was on offer, and we were going to have to do it the hard way.
"We developed the products, packaged them well and did a crowdfunding round. We needed £40,000 but raised only £10,000. So then we put more of our life savings in.
"The turning point was when I met [EV and renewable energy YouTube channel] Fully Charged's Robert Llewellyn in Orkney when he was filming an episode. He loved the product, did an episode on us and boom, we had arrived. It was late 2017, and pretty much since that day we've been fighting to keep up with orders."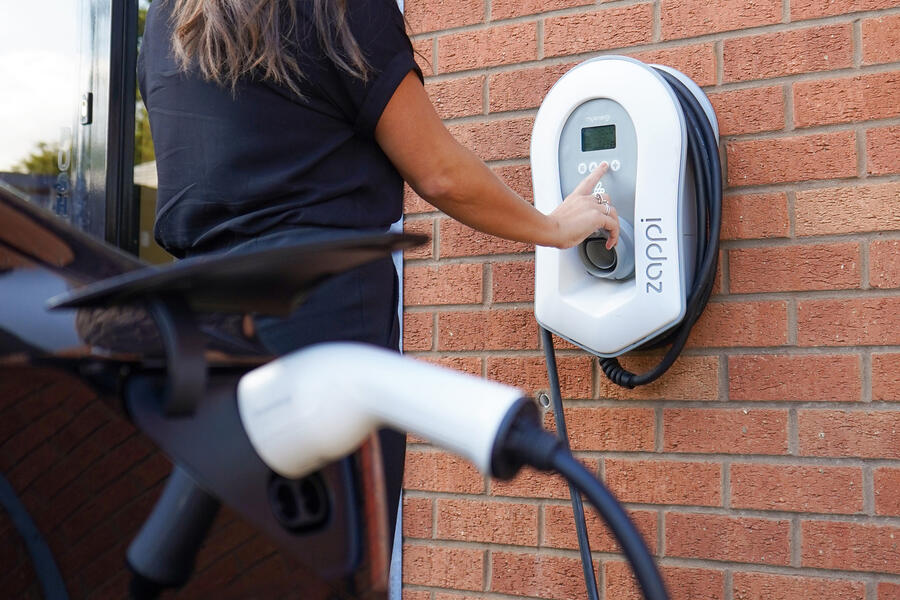 How do you keep up with that kind of growth?
"Back then, we were soldering by hand. Today, we have a new production line making 1500 Zappis per week. The rough maths is that we have 10-15% of the market at the moment, which is a pretty good place to be a few years later and an even better place to be when you consider the rate at which the market is growing.
"It has been wild, and we're not done yet. There's a new production line being built ready for launch next month, and from then on we will be shipping 3000 units per week.
"And our ambitions don't end there. Today, we have more than 200 employees, and we're adding almost one per day at the moment.
"We have subsidiaries in Germany and Benelux and we have our eyes on France and the US. There's more to come."
How big can Myenergi get?
"The opportunity is immense. The world is at various stages of switching to electric, for heating, transport and more. It's a huge undertaking, and it's not just about making the switch but doing it sustainably so that we don't end up in the environmental situation we started in. There's a gap to bridge between renewables and electrification.
"Our passion is self- generated power, be it from installing solar panels on the roof or connecting you to a sustainable energy provider. It's why we don't just focus on EV charging but rather the sustainability of the whole home. That also means that we aren't limited in the products we offer; if it bridges that gap, we want to be there."
What makes your company different?
"Lee, frankly. He has been at the sharp end of installing this equipment, so he has designed it with the technician and customer in mind. He understands that it's no good designing the best kit in the world if it's impossible to install.
"That extends to how we work with our supply chain, too. It has grown significantly, and their needs are at the heart of ours. It's an ecosystem, and our philosophy is to consider them as part of our business.
"Carrying that further, we see more opportunities with working with electric car sellers. We're working with some leasing firms now, and part of our appeal is that we can link everything together to make the systems seamless."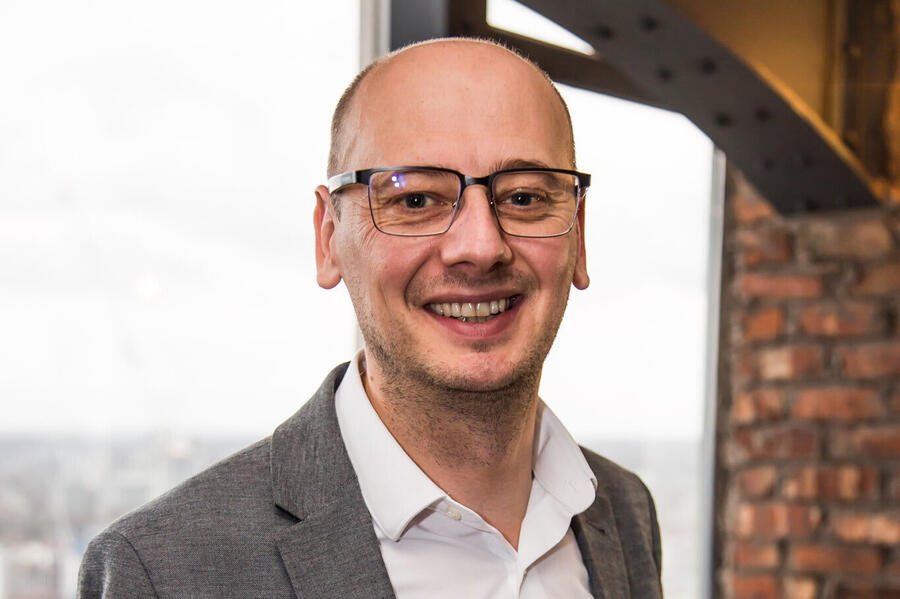 Who do you consider to be your rivals?
"I'm going to give a bit of a crazy answer: Tesla. They're involved in every part of the chain, from the battery to the solar panels to the charger to the car. But the bit that's missing is really connecting all those steps together. It's something we're uniquely placed to do, because we connect everything we do; and we connect to third-party devices.
"That holistic approach is also a key point of difference for us. In the EV charger space, we have loads of competitors. But we're always looking at the whole home and how the processes map together. The way we work with National Grid and the scale of some of the trials we've been involved in put us way ahead of the pack in understanding this stuff."
Has your success attracted lots of potential investors?
"What's interesting is that I think we have had the least funding of anyone in this space yet are one of the most profitable firms. Key to that is manufacturing everything ourselves. We don't import, we've scaled efficiently and we've stuck to our values around sustainability – and we make money."