Buying a car is an expensive business, but unfortunately the costs don't stop there. Running a car isn't getting any cheaper either, so when you're budgeting it's crucial to consider all the associated spending required to keep a car on the road, and how you might be able to keep a lid on costs.
The most obvious and frequent expense is fuel, whether in liquid or electric form, but simply shopping around can save you money there right away. And while staying on the right side of the law means you'll need to pay for Vehicle Excise Duty (road tax), insurance and annual MOT testing – if your car is 3 years old or more – there are ways to save in those areas too.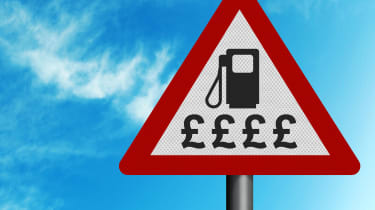 At present, zero-emission vehicles are exempt from paying road tax, so an electric car could be one potential option for cutting costs in the longer term. Regardless of the type of car you drive, you will also have additional expenses to account for such as maintenance, servicing, and breakdown cover, and these can add up very quickly.
It's quite easy to lose track of overall spending on your car, and many drivers are happiest not thinking about it. But when the cost of both petrol and diesel breaks a barrier such as £1.40 per litre – which it has recently done at a number of filling stations – it can set off alarm bells over how much you're shelling out generally.
Fortunately, there's plenty that you can do to help keep these costs as low as possible. A bit of forward thinking, some minimal changes to your driving style, and a bit of shopping around are just some of the ways that you can make surprisingly big savings – and they're all very easy to implement.
Here we have gathered together a bunch of useful tips and advice to help you to reduce your motoring bills. Click the links below or on the top left of this page for our specialist advice in each of the key areas…