We try to provide a public service on these pages sometimes, not only recommending what you should buy but also suggesting the motors to avoid. Or at the very least be extremely cautious about. The Jeep Grand Cherokee from 2005 is pretty much exhibit A.
It is attractive for all the obvious reasons, mainly being a large, well-equipped SUV with a credible badge. The reality is that it is only okay to drive (but decent enough off road), seats just the five despite being huge and has issues as a used buy.
In theory, it should have been a lot better because the Grand version of the Cherokee was overdue a wholesale revamp to bring it into the current year, rather than be left stuck in the 1980s. The price for that was a lot more technology to go wrong – and it can and does. Probably the biggest downside is that running costs can be very premium, because the 3.0 V6 CRD diesel is a Mercedes-related unit with attendant servicing needs and the 4.7 and 5.7 V8 petrols do teens to the gallon…
Most new buyers opted for the CRD so those make up the majority in the classifieds. From 2006, there was the fairly absurd 420bhp 6.1-litre SRT-8. In the background, the rest of the range got an upgraded interior, but the petrols have a one-spec-sits-all leather, air-con and cruise format.
The diesels came in optional packages but still with an absolute ton of equipment, whether you chose the Predator, Limited or Overland.
On the downside, some were parked in fields for years unsold. Beware of lots of electric malfunctions, some rust and related issues. Certainly, the diesels can leak oil when poorly and the suspension can be squeaky. So be careful.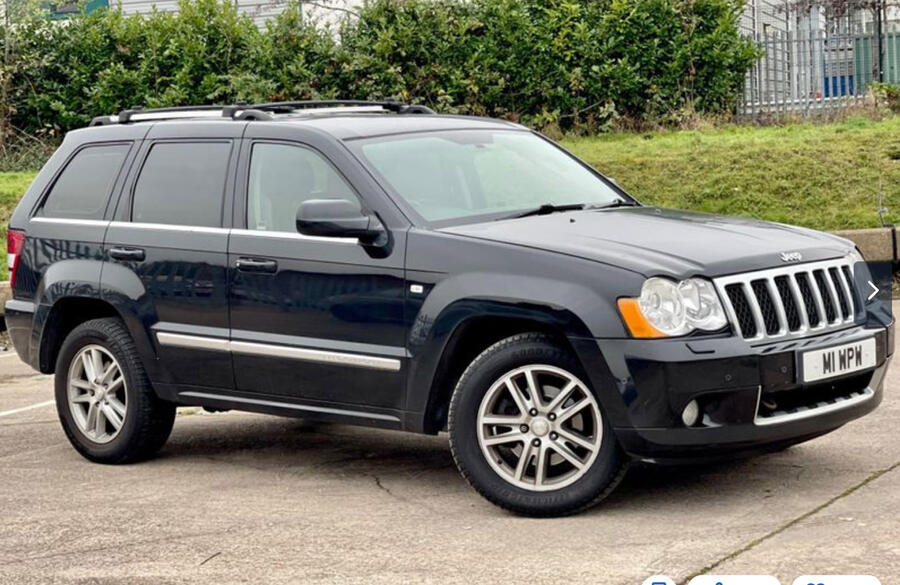 2010 Jeep Grand Cherokee 3.0 CRD Overland, 117,000 miles, £4490: Here is a late example with sat-nav, a reversing camera and electric seats and in apparently fine fettle. It seems like a reasonable price for a tidy example with no outstanding issues.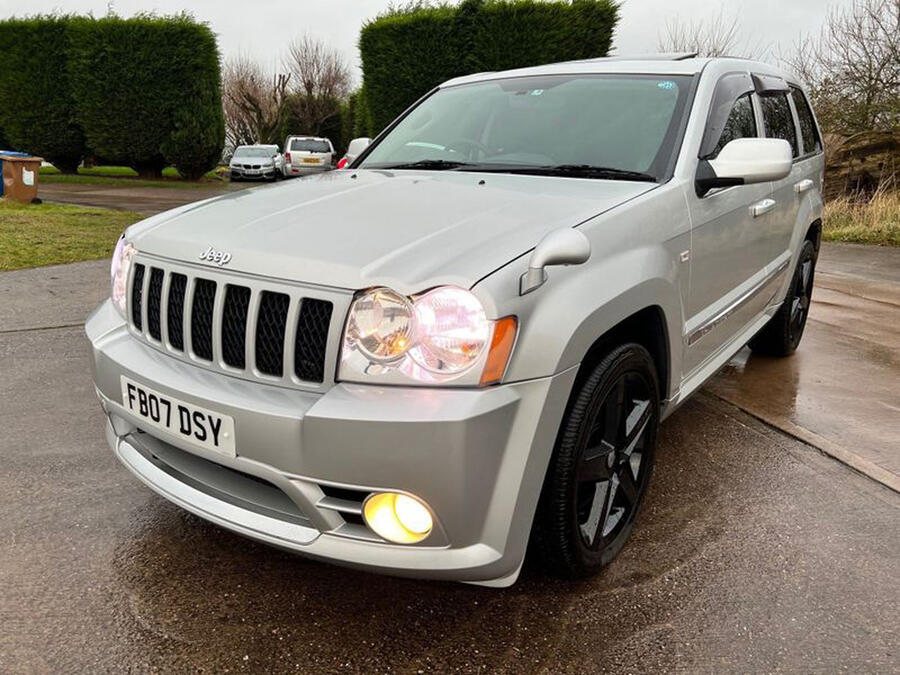 2007 Jeep Grand Cherokee 6.1 SRT8, 76,000 miles, £14,950: This is the bonkers one with the hugest V8. It has a reasonable mileage and a full service history. It's also a very recent rust-free import, which is good to hear. Black alloys and decent tyres…
Or try this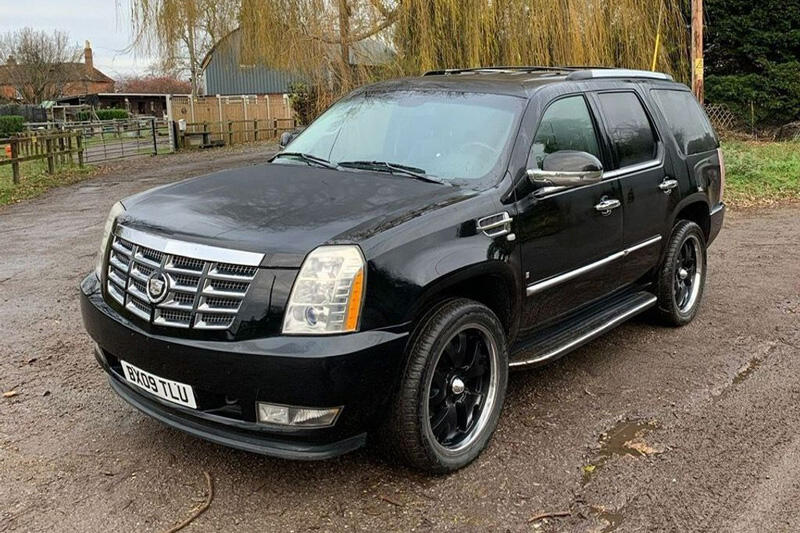 2009 Cadillac Escalade 6.2 V8 Sport Luxury, 129,000 miles, £14,995: Who wouldn't want a great big Yank SUV with a Caddy badge? This one is being sold by a film services company so we'd need to know a bit more history. A jolly good price, though.
Idol fancy: BMW Z3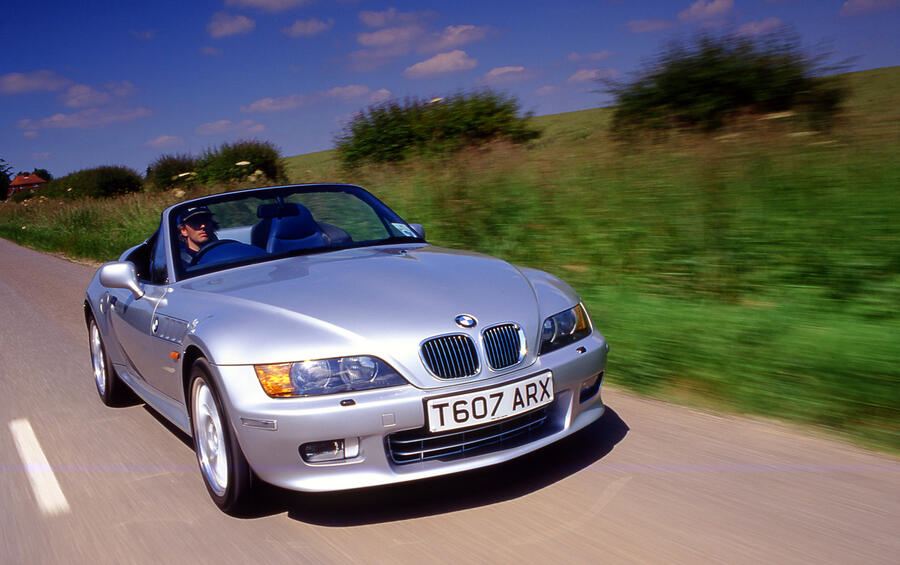 Just about now is the right time to reconsider what was a slightly ugly dumpling when it arrived in 1996. Okay, so it had 507-inspired retro touches, but after the genuinely innovative Z1, it was just another roadster with a posh badge.
Underneath that divisive exterior was some old 3 Series tech, with an E30-generation 3 Series front and E36-gen rear, which makes it easy to live with and fix. It had a basic 1.9 petrol engine from the off, followed by the more lively six-cylinder. The M Roadster was the serious one, taking on board the M3's 316bhp unit. That's slightly out of our bargain buy remit here, but it proves the car's ability to handle extra power and be slightly sexy.
Actually, the six-cylinder 2.0 was later raised to 2.2 and 2.8 and delivers the full BMW experience. The Z3 was mildly facelifted in 1999 to look a bit more like the full-on M Coupé.
You'll pay £1995-ish for a decent 1.9 from around 1999. A 2.2 from late 2002 with full history is £4000, but the pick of the bunch is a 2.8, which are £5995 to £6495, for tidy warranted ones. Worth buying.
Buy now: Volkswagen Golf Plus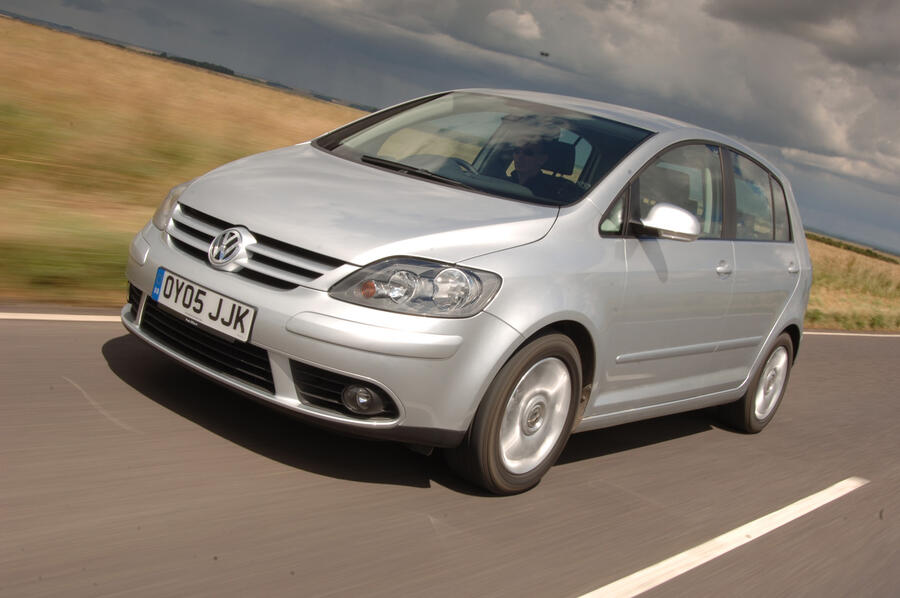 Does anyone really need a fat Golf? Maybe not: it is not remotely an MPV and all it really does is accommodate five bigger people. Still, the rear seats slide and fold flat, so it is a sort of Golf commercial. There is a double-height boot floor, plus you can use the folding rear seat as a table and all that.
If anything, it is certainly an uglier Golf, but it is also better value than the thin one, so that's why you buy one. It wasn't around for too long – 2005 to 2009 in its first generation – and there is a petrol 1.6, which is great, but most will want the 1.9 and 2.0 diesels for potentially up to 60mpg and, of course, their practicality.
The used car checks are the same as for the slim Golf, so oil seal failure is rather more serious than the door seal one on the diesels. Air-con can give up, too.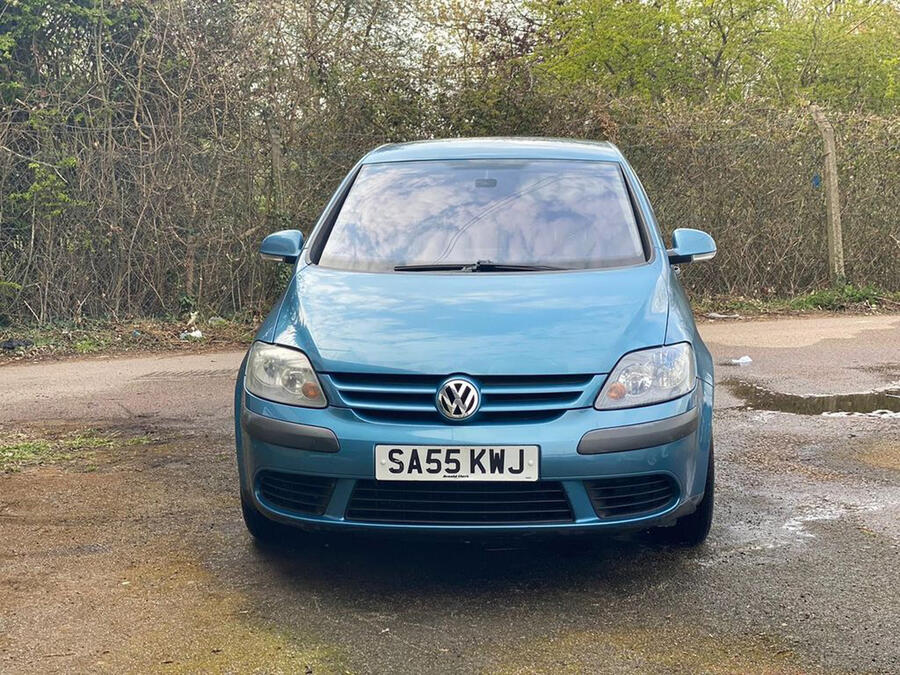 2005 Volkswagen Golf Plus 1.6 FSI SE, 103,000 miles, £1350: If you're after a Plus-sized Golf and want to future-proof yourself with a decent petrol engine, then this is the one to get, a 1.6 FSI. SE specification delivers climate control and cruise control, among other useful bits and bobs. The dealer is providing a three-month warranty and promises the car is in decent nick.
Reader's corner: Jaguar XK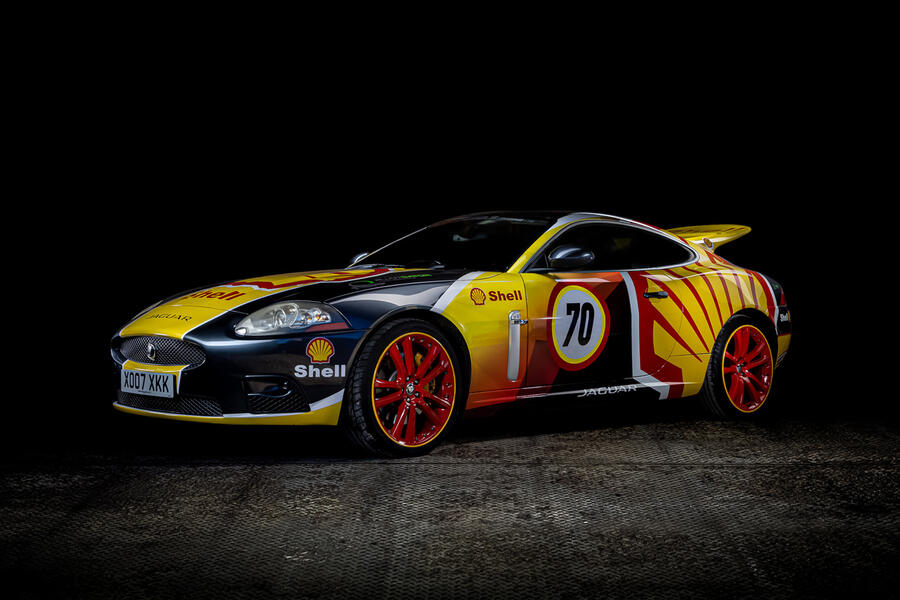 Can you make a difference with a used car? Well, Stuart proves you can raise a lot money for good causes with one and we've seen several of his over the years. As he explains: "This 'Shell' XK is a 2007, 420bhp 4.2-litre supercharged car with 67,000 miles and it sports an Escort Cosworth whale-tail spoiler." To access Stuart's Just Giving fundraising page, click here.
Bangernomic world
If you are working in your garage, putting a dust sheet over your classic is a clever thing to do. I have been doing some extreme flooring recently and have been cutting up a ton of wood so my old Mini Cooper is covered in depreciating timber fluff. Not a good look.