An escapist drive in a Caterham, an interview with the impressive Toyota Yaris GR's lead engineer and a return to European motor shows are just three of the highlights the Autocar team has come up with for 2020.
It may have been a challenging year for the world – and the car industry, but we made every effort to enjoy it when we could. Read on for the details of our favourite moments.
Mark Tisshaw: Motor shows are the lifeblood of our news coverage at Autocar. They generate huge amounts of stories for us to share with you; not just on the cars unveiled at the show, but also from the face-to-face interviews with executives and, perhaps most important, the gossip, titbits and nods and winks on the side that inform our news stories and help us break exclusive scoops for weeks and months to come.
Covid-19 meant a pause to them for nearly two years (the Geneva show of March 2020 was cancelled at the eleventh hour, meaning we hadn't had one since Los Angeles 2019), and like so many other life experiences, interviewing executives on Zoom just isn't the same, because there's no way to see what's not said: body language, eye contact, the nervous look to the press officer at a question…
But motor shows returned in September with the debut of Munich, and what a joy it was to bring you all the action. Here's hoping for more signs of life returning to normal in 2022.
Steve Cropley: It didn't last long, but my highlight of the year was seeing and hearing Gordon Murray's magnificent T50 V12 hypercar driven flat out. That engine note – or harmonising combination of soul-stirring sounds, more like – was unbridled for the first time at Goodwood, and it was every bit as blood-curdling as promised.
The petite T50 itself looked downright gorgeous, especially when piloted with verve by Dario Franchitti. It's an extremely rare car in every facet, an ultra-lightweight three-seater powered by a high-revving (12,000rpm!) normally aspirated V12. It's being made in tiny numbers, it's sold out or near enough and it's extremely unlikely that any car so light and 'analogue' will be made again. So it's important to treasure the memory.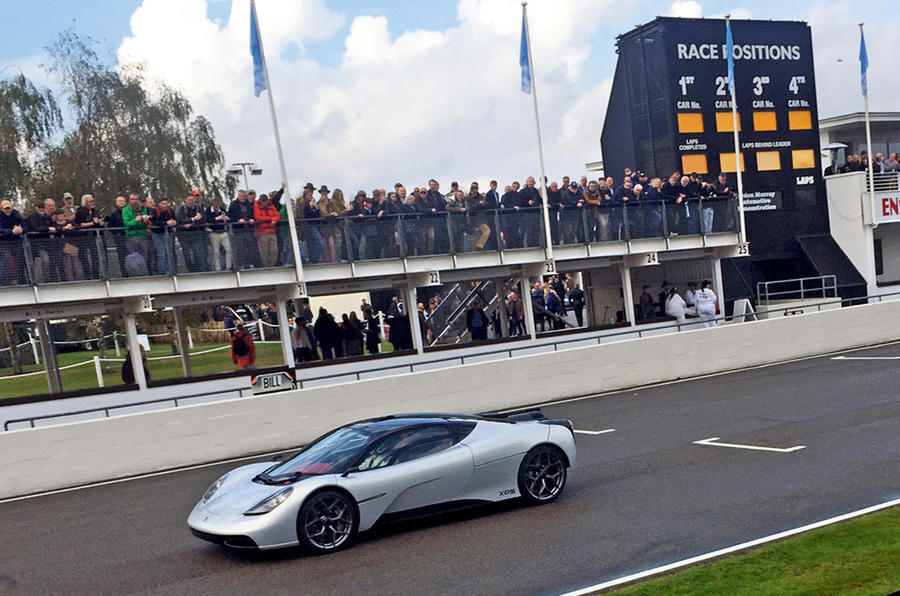 Jim Holder: There's no logical place in the world for the Citroën Ami: even at a bargain £6000, why wouldn't you swap it for a more spacious, quicker, rangier used electric car?
Yet beyond the madness of its 8bhp peak output, 28mph top speed, 46-mile range and litany of other shortcomings, there's something utterly charming about its clever design, pared-back functionality and, well, unapologetic oddness. On a personal level, and best of all, these thoughts crystallised on a sunny spring day when reader Neil Osborn brought along his original Ami for a photoshoot.
Neil's kindly demeanour helped, as did his incredibly lovely car, but there's no doubting the star of the show, for good and bad, was the new Ami. Although the bar hasn't been set high in these pandemic-addled years, it was as enjoyable a day as any I've had in the name of work.
Matt Prior: The Fat Truck is a tool, pure and simple. Unlike with cars, there's no time for sentimentality or unnecessary fripperies when it comes to getting teams of people and their kit to the most inhospitable working environments on land. Or perhaps on water. It's serious business.
But I didn't laugh so much at a machine all year as when it was paddling around in a pool of water at 3mph, its big balloon tyres flapping at the surface. Sometimes the most serious kit in the world is also the most fun.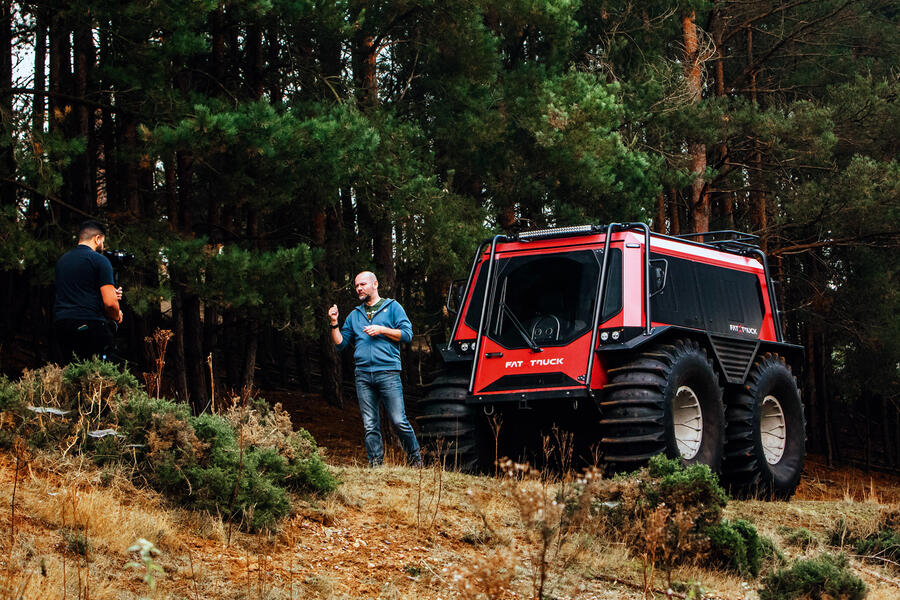 Andrew Frankel: Being able to drive Caterhams quite frequently is terrific fun; there's usually little or nothing on sale I would rather be pedalling. But owning one is something else again. The knowledge that a sublime driving experience is waiting for you right outside your front door every day of the year brings a dimension that no simple drive could hope to match.
A week ago, I was feeling a bit cheesed off and couldn't sleep, so I just jumped in my Caterham, headed for the mountains, climbed one of them and returned still in time for breakfast but with a smile on my face that I couldn't have imagined possible four hours earlier. That's what these cars can do for you. It has been 25 years since I last bought one; it will be at least that long again before I sell another.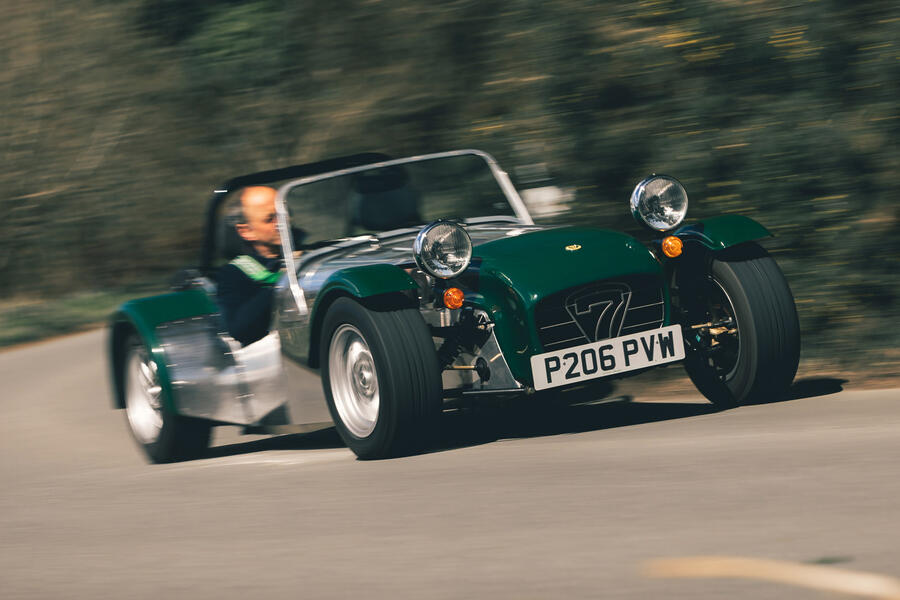 Matt Saunders: Matt Prior, James Disdale and I risked a memorable day out at Blyton Park back at the beginning of March to deliver the verdict on the crucial new BMW M3, pitting it against its Alfa Romeo Giulia Quadrifoglio and Mercedes-AMG E63 rivals.
The winter wave of the pandemic was still receding in the UK and the vaccination plan was still gathering pace, so we were so glad just to be out, frankly, never mind with a trio of such first-rate super-saloons – and also to have the run of a circuit like Blyton.
The day before on a Welsh mountain had been in a pea-souper – a total waste of a day. But the weather in Lincolnshire was crisp and bright; the cars were characterful and each brilliant in their own way; the skids were plentiful; and the company wasn't bad, either.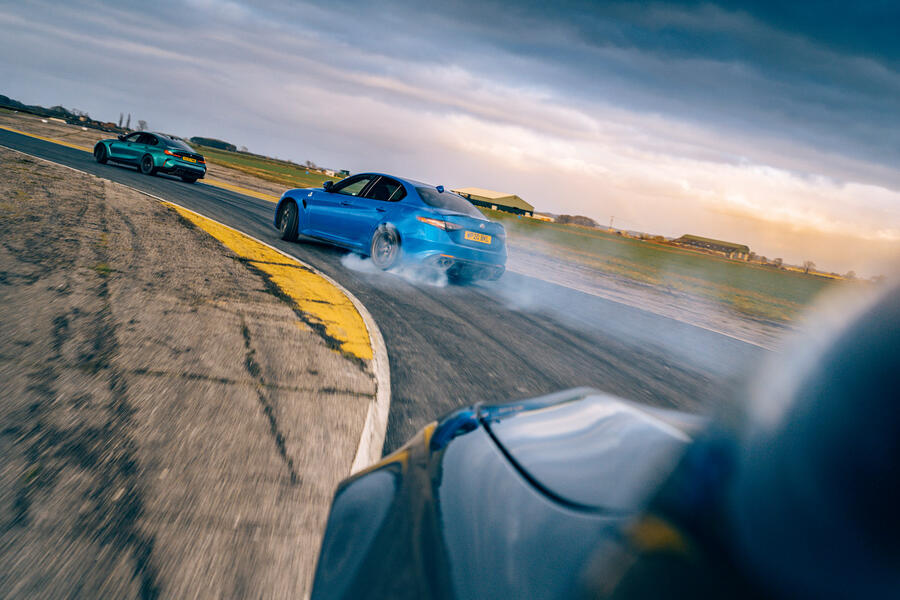 James Attwood: Getting to interview Naohiko Saito, lead engineer for the Toyota GR Yaris, wasn't the work of a moment. But with the hot hatch a multiple winner at the Autocar Awards, we really wanted to delve into its incredible origin story. Requests were made, negotiations took place and a date was secured. Saito is a busy man, and the best opportunity to speak to him was when he was en route to the Fuji 24 Hours race.
Over a dodgy video connection from the back of a moving car, he talked through a PowerPoint compiled by Gazoo Racing's press officers. From my mum's kitchen table in Somerset, I chipped in with questions that often required translation by Toyota's people in both the UK and Japan.
The stuff of interview nightmares, right? Not at all. Saito's enthusiasm shone through, and he offered up genuine insight into the passion behind the GR Yaris – which goes right to the top of Toyota through the deep personal involvement of company boss Akio Toyoda. Believe me, I'm as sick of video meetings as anyone after the last two years – but sometimes they're absolutely brilliant.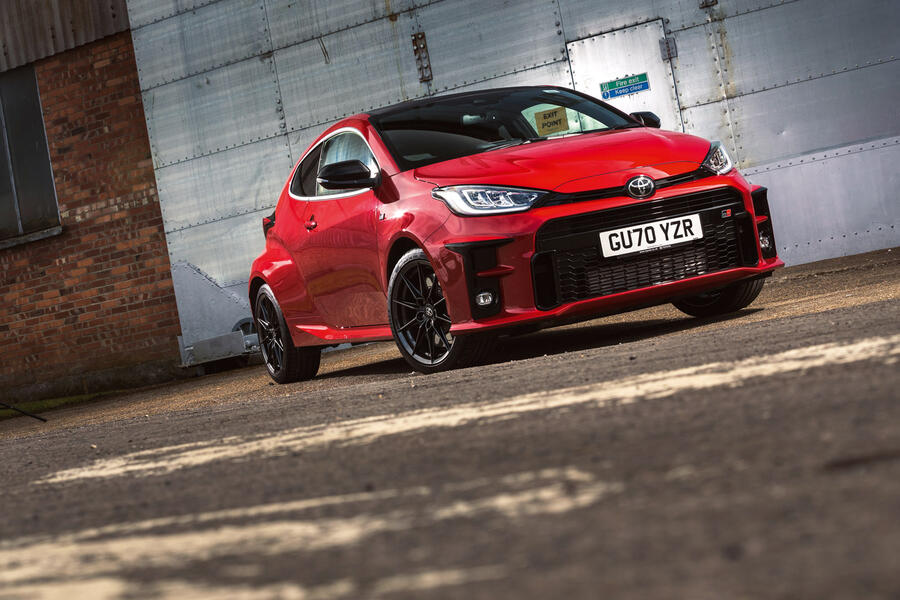 Piers Ward: It was my first group test of the year that sticks in my mind. It was a soaking wet day in South Wales, with the sort of enveloping grey cloud that even the combined skills of the two photographers couldn't lift. But it didn't matter: we had a Nissan GT-R Nismo, a Toyota GR Yaris and an Alpine A110.
Having spent a few years doing other jobs outside of motoring journalism, it was when all three were lined up for the static shot, with an empty race track beckoning, that I realised that life simply doesn't get any better. These were cars that, in some cases, I had literally spent years dreaming about getting close to. A blanket of rain and fog was never going to ruin that moment.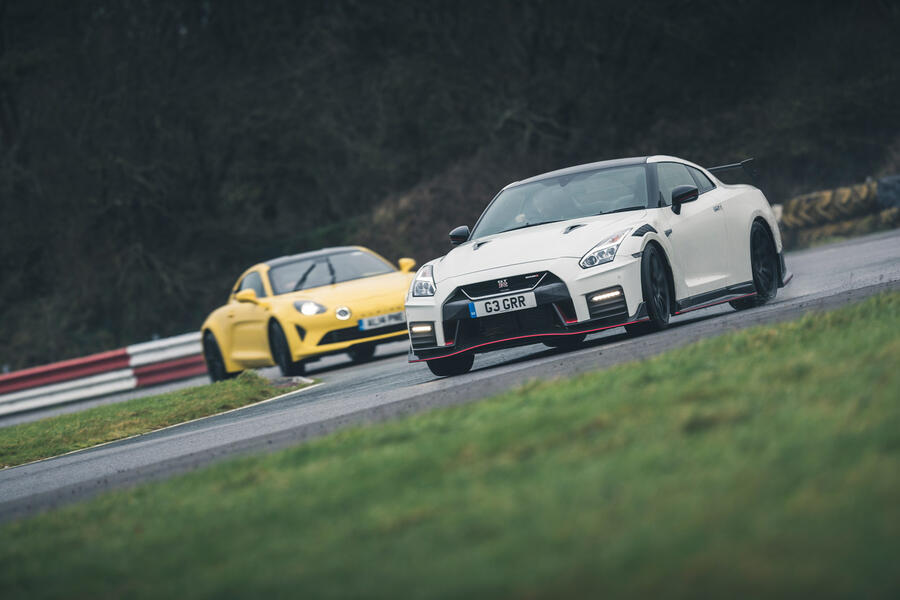 Damien Smith: Silence in a desert setting that looks straight out of Stars Wars. Suddenly a radio crackles, Sara Price's Extreme E electric off-roader flicks up the sand, emits an odd, high-pitched chirrup as she hits the whine pedal and she's lost in her own desert storm.
That was the moment that Alejandro Agag's latest EV adventure kicked into life in the Al-'Ula desert of Saudi Arabia. I had mixed feelings about being there: excitement to witness something new in a remote location but nagging doubts about human rights 'sportswashing' and climate change 'greenwashing'. They never left. They still haven't.
Price's Spark Odyssey 21 returned half an hour later, by the way, on the back of a flatbed truck. Teething troubles aside, the sporting bit of Extreme E is fun and witnessing the start, in such a stunning setting, was terrific. I just wish they had chosen somewhere else for the first one.
Richard Lane: How much of a mind-bender would it be to drive a Ferrari with no trace of internal combustion? To find out, I took the plug-in hybrid SF90 Stradale for a pootle around east London – late at night, when all the senses are heightened – on the Friday before we headed up to Anglesey for this year's big Britain's Best Driver's Car showdown (over three days).
The experience was an interesting bit of cognitive dissonance, not just for me but also for the many people who saw the car skulk silently by. You could see the thought process: recognition that something pretty wild was coming towards them, then uncertainty as they realised that they weren't slathered in engine boom, followed finally by outright confusion when they clocked the big-bore exhaust tips as the car slipped silently past and back into the murk. Strange times we live in.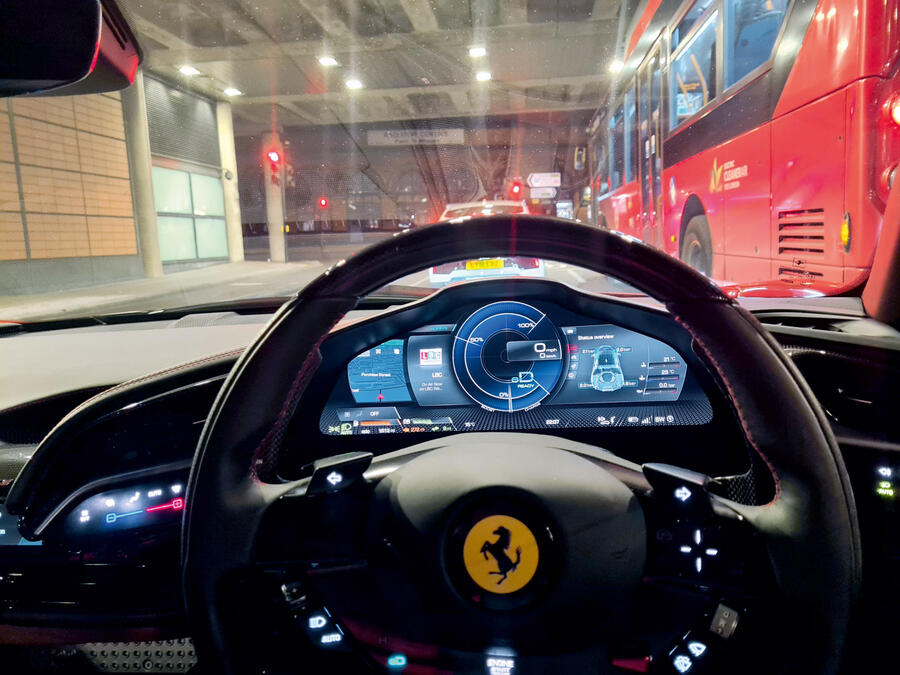 All told, the SF90 Stradale's electric running is an unexpectedly effective bit of theatre (and very Ferrari), although it doesn't last especially long. I thought I had judged things well, with just enough charge to get home and parked up without making a ripple; but 50 yards from my front door, the battery ran dry and minutes before midnight the V8 detonated in thumping cold-start mode, with all the exhaust valves open. Part of me thinks the car did it deliberately.
Felix Page: I wasn't in the driver's seat for my motoring high point this year; I was crouched behind a car, my knees aching, my hands black and my patience wearing thin. The car in question was my own, a 1972 Volkswagen Beetle 1302S, and the venue was the garage in which it had sat untouched since 2015. I had set aside a weekend for some long-delayed tinkering and was quite enjoying myself until around the fifth hour, when the flat four's flat- out refusal to awaken became less an intriguing puzzle and more a source of crippling frustration.
But on what must have been about my 19th examination of the distributor's innards, I noticed that not only were the point contacts filthy, they were also visibly out of adjustment. Two minutes with some fine-grit sandpaper and a flathead screwdriver had that sorted, and a few cranks later I was being deafened by the Bug's off-beat air-cooled clatter and choking on a heady blend of old petrol, Kwik Start and Redex.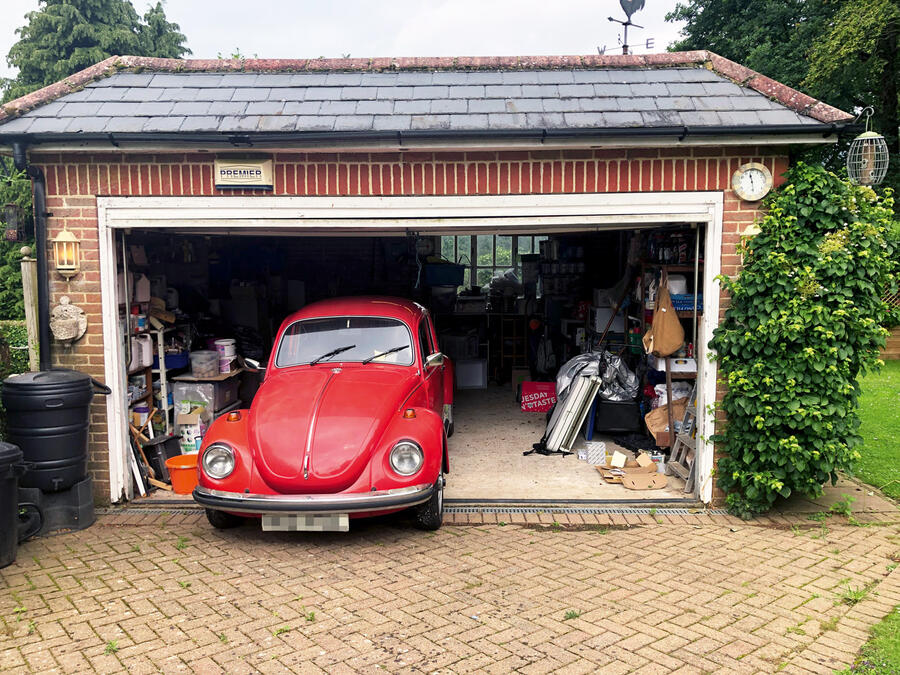 We at Autocar are lucky enough to sample the most enticing and impressive new cars around, but the 14 seconds of runtime I coaxed out of that motor shaded even the most scintillating drives I've had.
I then realised the carburettor was blocked, so shunted it back in the garage and haven't touched it since, but it's the thought that counts, right?
Rachel Burgess: There are few ways to feel more inadequate than speaking to Britain's most successful Paralympian, Sarah Storey, who I was lucky enough to meet as part of Autocar's Great Women in the British Car Industry event.
She enthusiastically regaled us with tales of her rise to the top, starting in 1992 at the age of 14, when she won two gold medals at the Barcelona Games. Since we interviewed her, Storey has claimed a few more from Tokyo, meaning she now has 17 Paralympic golds from swimming and cycling events. Sickeningly inspirational.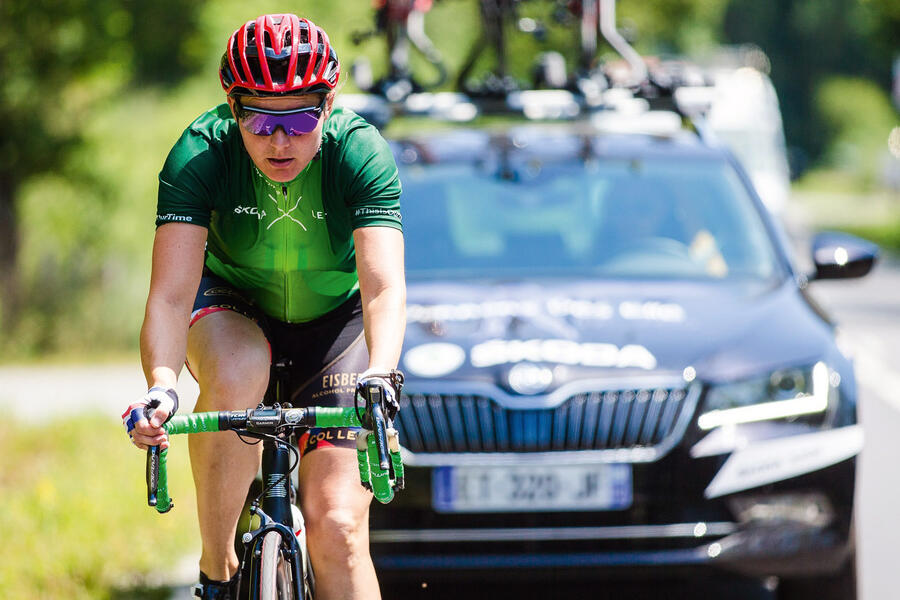 James Disdale: With the UK's 2030 cut-off for new ICE car sales looming and manufacturers scrambling to get EVs into showrooms, we've had ample opportunity to sample lithium ion rather than unleaded in 2021. Yet no other practitioner of the zero-emissions art came as close to capturing my attention as Stard's ERX.
I got only a handful of laps around the Lydden Hill rallycross circuit in the bewinged 600bhp racer, but those few minutes were my best of the year. Yes, the performance was staggering, but it was the sheer brilliance of the handling that had me laughing out loud into my helmet.
Beautifully balanced, endlessly expressive and dripping with feedback, it was a stark reminder of how, when it comes to total sensory immersion and dynamic ability, a well-set-up competition machine makes a mockery of even the most serious driver's cars for the road. All I need now is £300,000 to buy my own. Although, as it's Christmas: Dear Santa…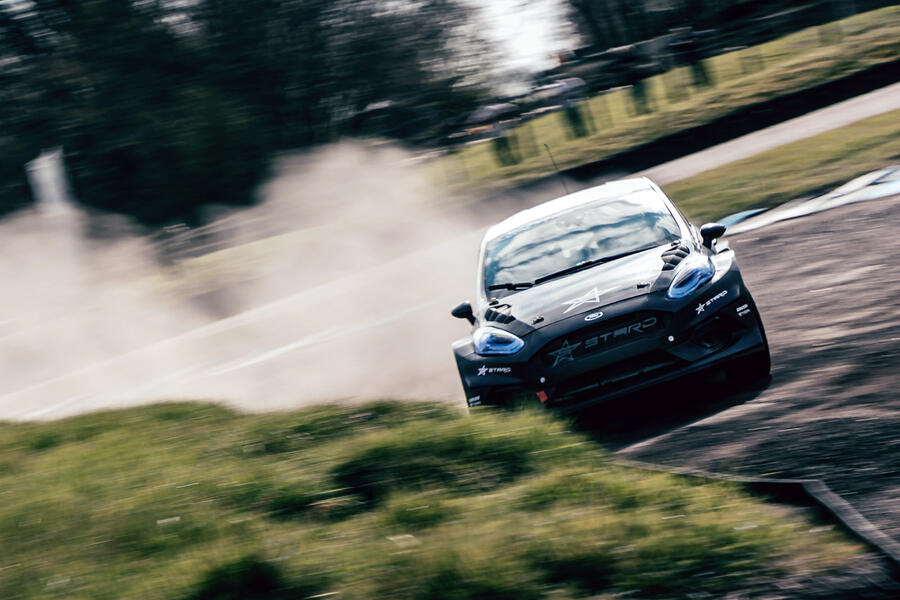 Illya Verpraet: In October, I joined my first Britain's Best Driver's Car meeting, internally known as Handling Day. While that's a highlight in itself, the number of cars and testers means you end up stealing quick drives in cars rather than truly bonding with them.
Consequently, the best moments end up being the transit back to the hotel. I ended up in the Hyundai i20 N chasing the Porsche 911 GT3 and swapping halfway through. I've yet to decide what I enjoyed more: working hard to keep up with the much more powerful Porsche or exploring the rev range of that mesmerising flat six and marvelling at the feelsome steering and unreal turn-in.
In any case, it serves to highlight the broad choice of brilliant performance cars that are still available.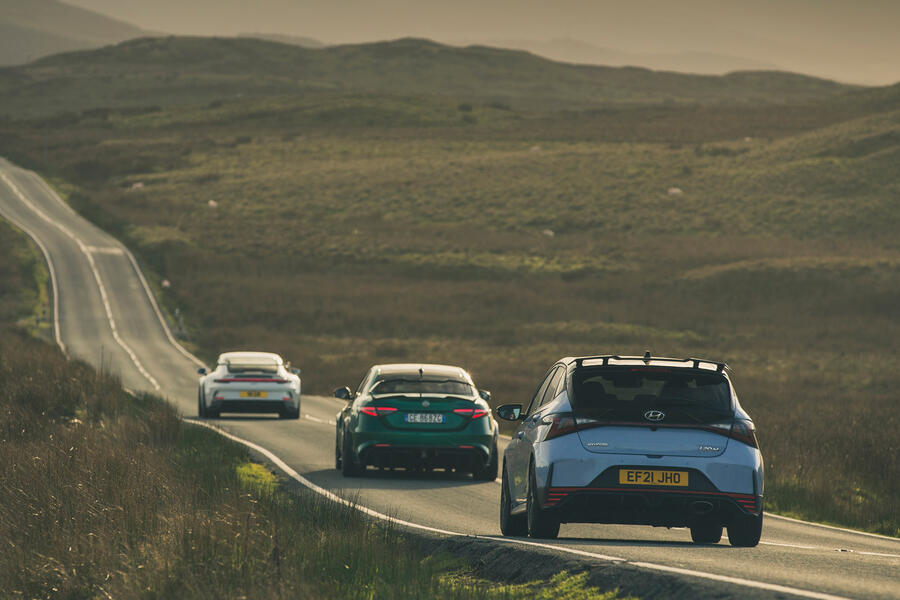 Tom Morgan-Freelander: As a more office-bound staffer, my window of opportunity to drive certain cars can close quickly. Even more so when said car has a limited production run, is super- expensive or is intended for track use. The Ford GT is all three of those things, so I considered it a white whale that would never be ticked off my list.
Happily, that turned out not to be the case, as a launch event that I had been signed up for had been picked as one of the last public outings of Ford of Europe's demonstrator car before it entered retirement at the firm's heritage centre in Cologne.
My drive was brief and not especially fast, but the experience – strapping in the four-point harness, engaging Track mode for an instant 50mm ride-height drop and hearing the V6 Ecoboost engine howl – was grin-inducing.
The best part? Seeing what it was capable of in the hands of a professional, on a passenger ride around Thruxton circuit (the UK's fastest) with Damon Hill at the wheel. Simply electric.
John Evans: I'm a Kylie-generation fan of Neighbours (much better than anything since), but the words of the soap opera's theme song returned to haunt me this summer when I press-ganged my neighbours into showing off their cars in Autocar. The idea was that wherever you live, there are interesting cars just around the corner – parked on roads, on drives and in garages. What are they and who are their owners? Why did they buy them and what do they think of them?
Of course, the big challenge was approaching them with the idea. How would they react to the bloke from number 8 asking, out of the blue, if they would bring their expensive cars for a photoshoot and an interview? Would they laugh in my face, hear me out before closing the door or just call the police? Fortunately, they jumped at the offer, as the resulting feature proved.
Jack Warrick: After a year away, due to the pandemic, the Goodwood Festival of Speed returned in 2021. It had been a while longer since I last went to the event as a punter. Having been confined to my tiny home office for far too long, the return to a full-capacity, bustling motoring event was a sight to behold. This year was my first at Autocar, and meeting some of my new colleagues in person there was brilliant, too.
There was plenty of newly revealed metal to see: the Lamborghini Aventador LP 780-4 Ultimae, Lotus Emira, Kimera Evo37, Aston Martin Valkyrie and BMW i4 to name a few. My favourite, though, was Powerflex's Vini, an R56-generation Mini with a BMW M3's 414bhp V8 dropped into its engine bay. It reminded me just how ambitious, and bonkers, Britain's smaller firms can be. Now, who do I speak to about putting a V12 into a VW Up?